It's the time of year we're all the snow is gone and all of us start to crave surfing again - the perfect time to have a little story about one of the most iconic surf brands from California. In the following lines, we tell you the story of Katin USA and how the first surf trunk (aka boardshorts was born in the late '50s. But first, some fresh surf content from a Katin USA team rider - Zack Flores. In our eyes, one of the biggest young surf talents and a true Soul Surfer. From longboards to high-performance shortboards and new asymmetrical shapes or even finless surfing - he masters every board with steeze!
Check out Zack Flores and Ian Gottron (another Katin team rider) surfing some of the nicest waves in Mexico:
The Beginning
From boat covers to surf trunks: The story of Katin USA is an unusual one. When Nancy and Walter Katin opened their boat cover shop in 1954 in Surfside, California, they probably never expected to become a world-known surf brand. But when teenager Corky Caroll came into their shop, in need of more durable surfwear than cut-off jeans, the story of Katin surf trunks began.
Corky wanted a new kind of surf trunk, one specifically made for "wave riding", as surfing was initially called. The almost indestructible boat canvas was perfect for the strenuous sport of surfing and soon Walter's shop was flooded with young surfers seeking their own pair of tailor-made canvas trunks.
As surfing hit mainstream popularity in the mid-1960s, the Kati's found themselves firmly entrenched in the surfing community. Not only did they create surf trunks for champion surfers like Shaun Tomson, Peter Townend or Reno Abelliro, they also sponsored early California surf contests.
The First Lady of Surf
After Walter passed away in 1967, his wife Nancy kept the surf shop going and expanded her involvement by providing surfing scholarships and starting the Katin Pro/Am Team Challenge held at Huntington Beach, CA. Nancy became known as the "First Lady of Surfing" because of her quality clothing and her involvement in the surf community.
Katin USA today
Katin USA honours its heritage and iconic surf trunks until today. The heritage surf trunk line has been extended with different fits and features so that every surfer gets his money's worth. Besides the iconic surf trunks, Katin USA also added t-shirts, hoodies, flannels, headwear and accessories to their range of products. Being born on the Californian coast, the brand creates timeless and high-quality clothing that represents the modern-day explorer and identifies with the company's heritage and mentality. Their core values of authenticity and durability have never been forgotten in the process.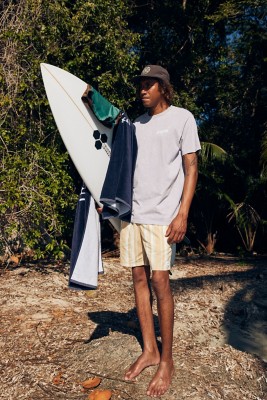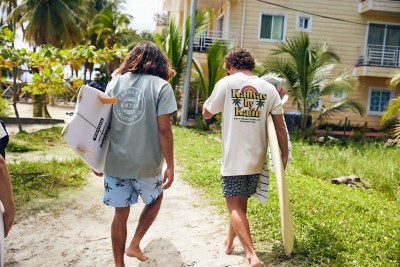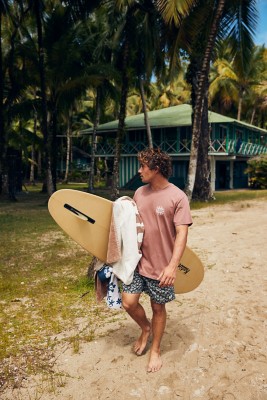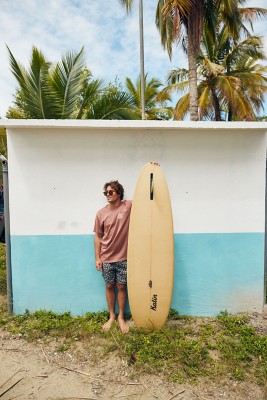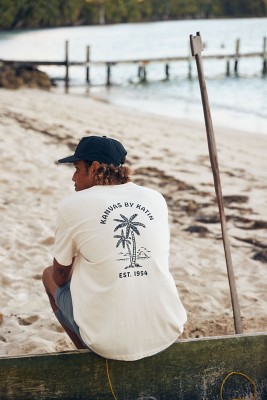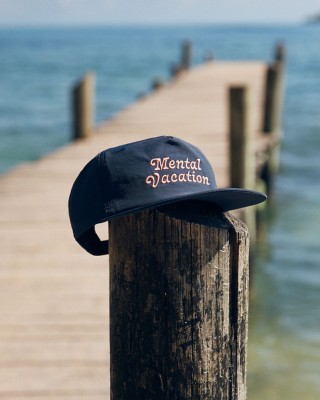 The Katin USA Family
They not only kept true to their values, but Katin USA is also a proud sponsor of team riders such as Devon Howard, Zach Flores and many more and therefore still a big part of the Californian surf community.
When I think of OG board short manufacturers, Southern California's Katin crew is at the top of that list, and it's an honor for me to have recently become part of their family. Since 1954 they've been building the best trunks for some of the world's best surfers and I'm looking forward to sharing my surf journey musing and inspirations with them.

Devon Howard, Teamrider Katin USA