Surf enthusiasts know that surfing isn't just a sport but a thing you dedicate your life to. Paddling out the ocean with nothing but a board and, if even needed, a wetsuit, you feel closer to Mother Nature than ever before. This makes almost every surfer stand up for the environment. You depend on the weather and wave conditions to have an incredible surf session. The thing is, we sometimes don't realise what impact our gear, especially our wetsuits, have on the planet. So Picture wanted to address the problem.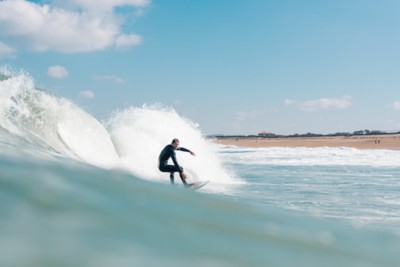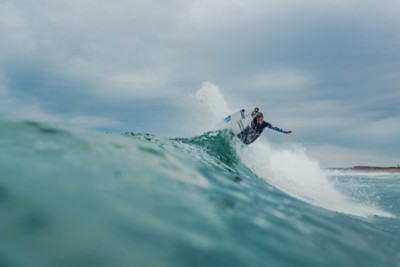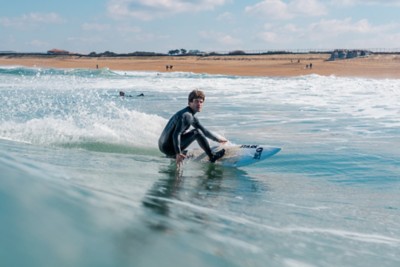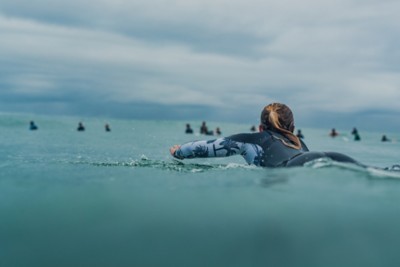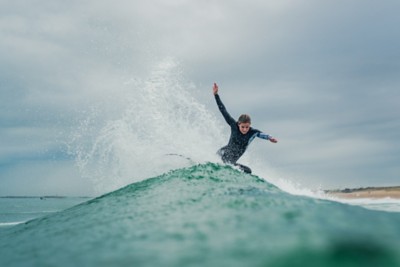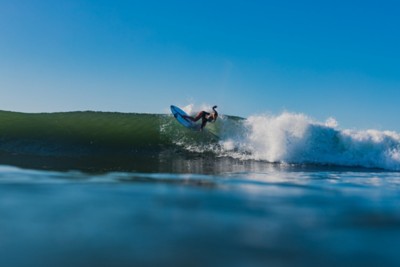 Julien, Jérémy and Vincent - Co-Founders of Picture:
At a time when the textile industry is responsible for 8% of the world's carbon emissions and where the climate crisis has reached its peak, we all have our role to play to make a difference.
To keep true to their campaign "Wipe out fossil fuels to reduce the impact on climate change.", Picture wanted to launch a wetsuit line produced without oil-based material. "EicoPrene" was the solution for them.
What is EicoPrene?
Whereas standard neoprene comes directly from oil and is one of the most polluting materials on earth, EicoPrene is a non-petroleum based synthetic foam. It is made 70% of limestone and 30% of recycled tyres and has the same shape and technical characteristics as neoprene. The tyres are shredded and used to make carbon black, one of the two main ingredients needed for a wetsuit. Neoprene chips, made of limestone, are mixed with carbon black. They are then shaped into raw sheets, foamed and finally cut into panels that are stitched together for the final product.
Picture is aware that the production of EicoPrene uses more energy than NaturalPrene would. But they decided to go with the combination of recycled material and limestone as it is not connected to fossil fuels and allows them to maintain current retail prices. Therefore, every customer has the chance to make an environmentally responsible purchase.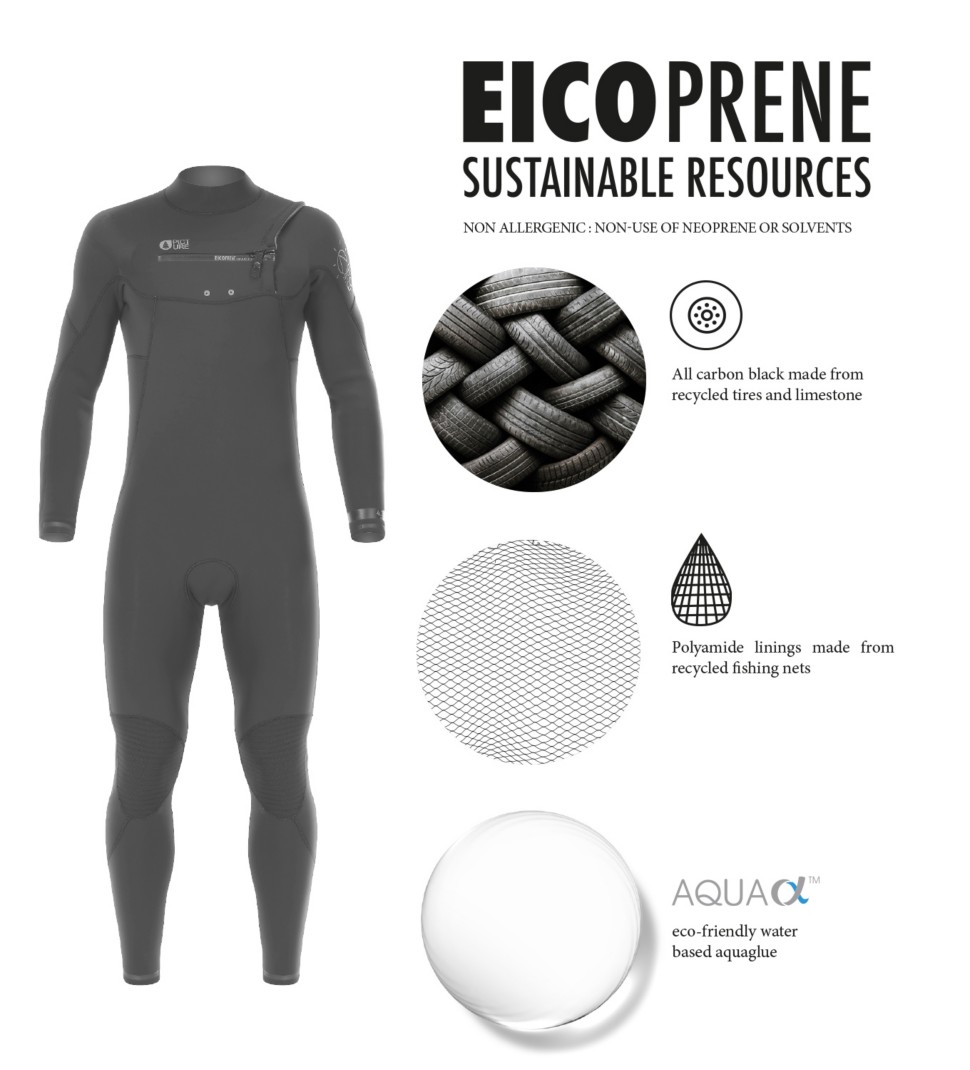 What about the fabrics of the wetsuit?
The interior and exterior fabrics are made from 100% recycled polyamide (old fisher nets) and recycled polyester (old plastic bottles). The inner fabrics keep the warmth and dry quickly. The outer materials are water repellent. To laminate both external and internal fabrics, Picture uses a glue called Aqua-A. Unlike most glues, it is 100 % water-based and solvent-free.
Why choose Picture wetsuits?
EicoPrene is a good choice in terms of environmental consciousness and in technical features. Picture is well aware that one of the most important criteria of a wetsuit is performance and durability. With that in mind, they designed their series with features that let you surf hard and for hours without getting chilled or chafed.
The Equation Range
The Equation Range by Picture is a must-have for colder temperatures. It uses the best insulating technologies and stands out with its WPF lining (Warmth Performance). With its 3D-Knit Construction, the WPF lining provides warmth by trapping air between each loop and the front zip and watertight seals minimise water entry. With its Flex Skin Technology and comfort zones to protect your rips, this suit will not only keep you warm but also most comfortable.
FlexSkin Technology
The FlexSkin technology is a great novelty in the 2021 series. With its four dimensional stretch, this wetsuit will feel like you're wearing lycra. It provides comfort and resistance and gives you great flexibility around the shoulders, arms and upper body. Total freedom of movement while surfing means you got enough space for your best performance yet!