Recap – Red Bull PlayStreets 2019
Here you can see the highlights of the freeski party:
The "who is who" of the ski freestyle scene has outbid itself with spectacular slides, road gaps and stylish jumps in the middle of the crowd. With the exciting head-to-head contest mode, the almost 15,000 spectators were thrilled and excited from start to finish.
In the finals, 16 athletes from nine nations showed their skills and impressed the international audience. In the final run the American Nick Goepper won against the defending champion Jesper Tjäder from Sweden. Goepper convinced the 3-member jury with creativity and a smooth run.The 25-year-old American can now look forward to his own star on the Red Bull PlayStreets Wall of Fame.
Red Bull PlayStreets is something very special. The best thing is the unique course and the closeness to the fans. You can feel them sharing the thrill with the riders. I'll definitely come back to Bad Gastein.

Nick Goepper
Jesper Tjäder had to pass his title with only 5 points difference to Goepper and finished well in second place. The bronze medal went to Sweden as well with Oscar Wester snatching third place. Fourth place went to PlayStreets newcomer Taisei Yamamoto from Japan.
Our two Blue Tomato Team riders Sam Baumgartner and Tobi Müller both qualified for the finals. Sam, who rode with a plastered hand, lost his match in the round of 16 and Tobi had to admit defeat against Jesper Tjäder in the quarter finals. We wish both a great remaining season.
The Red Bull PlayStreets 2019 was again one of the most spectacular freeski events. We are already looking forward when the boys will come back to Bad Gastein to play for the ninth time.
Highlight pics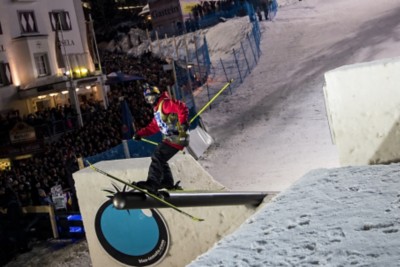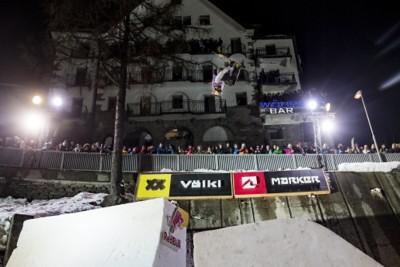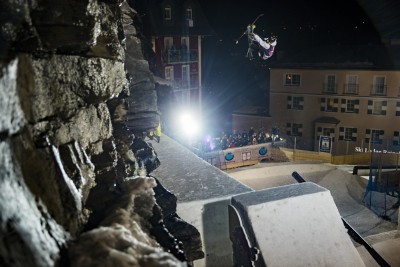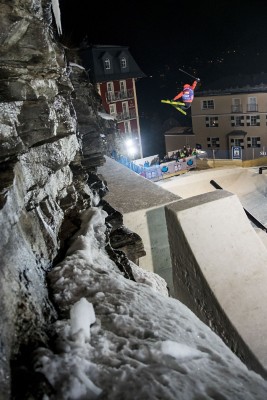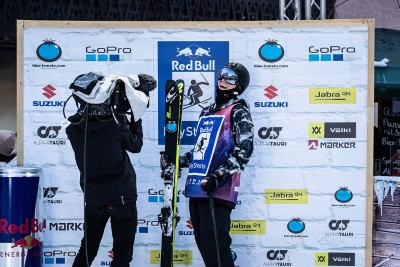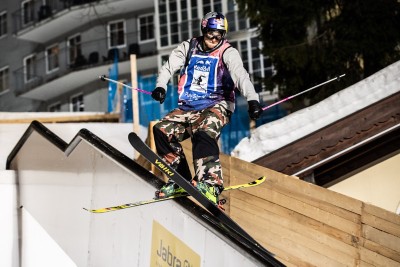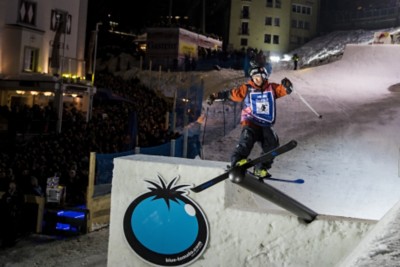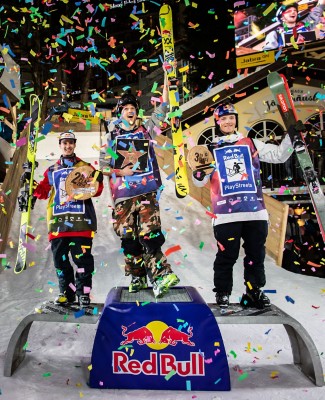 That's it from this year's Playstreets — if you missed the livestream, check out the full replay by Red Bull.
Recap – Red Bull PlayStreets 2017
From eleven different nations came the 19 riders to Bad Gastein. From Sweden until France and from Canada to Andorra came the freeski elite to inspire 13 000 visitors. After an exciting qualification, the best 16 competed in head-to-head duels with each other. At the end the first place went well deserved to Jesper Tjäder before Andri Rageltti and Lukas Müllauer.
Impressions