Save the date: 14th + 15th of February 2019
You take 25 000 drills, 160 cubic metre wood, 800 truckloads snow and some of the world's best freeskiers, brings everything to Bad Gastein and you get the Red Bull PlayStreets 2019.
For the playground, Red Bull installs an extraordinary fun park in the historic centre of Bad Gastein. The athletes are jumping over massive kickers and road gaps surrounded by visitors.
The visitors can look forward to a stunning and exciting freestyle contest at the highest level.
After an awesome contest, Bad Gastein turns into a wild party location with various Djs.
Recap – Red Bull PlayStreets 2017
From eleven different nations came the 19 riders to Bad Gastein. From Sweden until France and from Canada to Andorra came the freeski elite to inspire 13 000 visitors. After an exciting qualification, the best 16 competed in head-to-head duels with each other. At the end the first place went well deserved to Jesper Tjäder before Andri Rageltti and Lukas Müllauer.
Impressions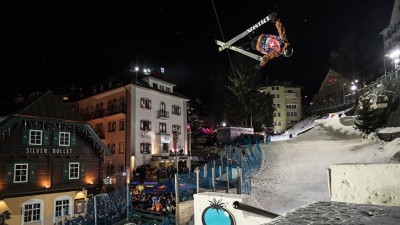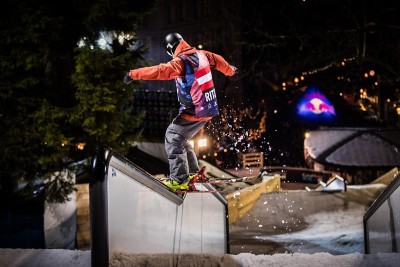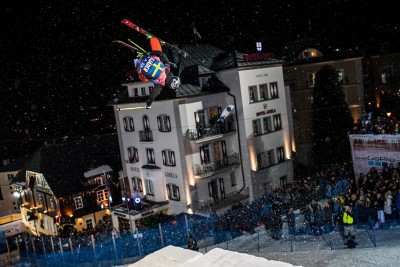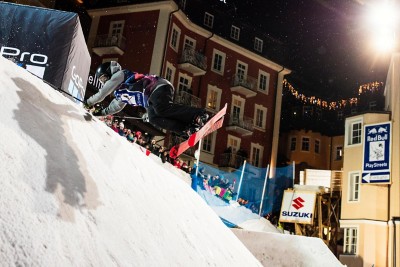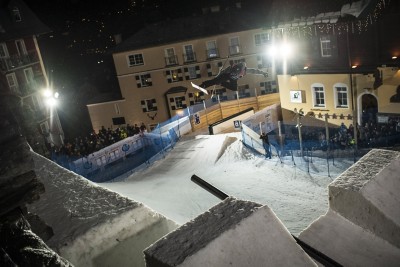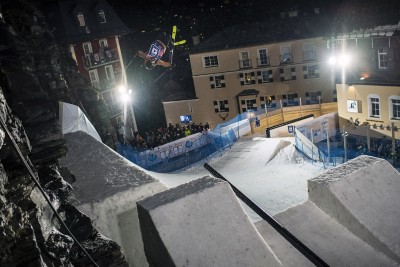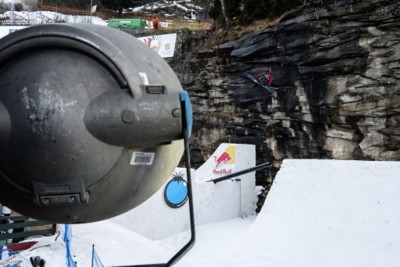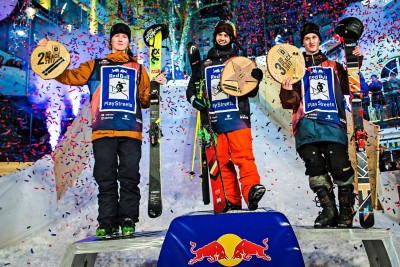 We are looking forward to a spectacular Red Bull Playstreets 2019. Stay tuned, more information to the rider, the course and more will be announced soon.
Here you come to the Red Bull PlayStreets Facebook Event