You don't want to be cold and wet on the mountain. This is where you outerwear comes in. The right snowboard jacket and pants keep snow, wind and wet out. Learn about waterproofing, breathability and other features.
Chapter 1
How warm jacket and pants do I want?
This sounds like a trick question, right? Well, actually not. Ski and snowboard jackets and pants are available in a variety of different weights. If you are someone who typically runs really hot go with a shell ski jacket and pants and layers which you take off or put on if you get cold or hot. If you get cold easily consider a heavy insulated jacket. A normal ski or snowboard jacket or pant usually has medium insulation.
Shell jackets and pants
Shell ski jackets and pants are entirely uninsulated or very lightly lined. The most technical garments usually are shell jackets and pants which give you the most versatility for layering as you can add as many or as few layers as you like underneath. For ski touring and splitboarding shell jackets are the best – as you can get really warm quickly.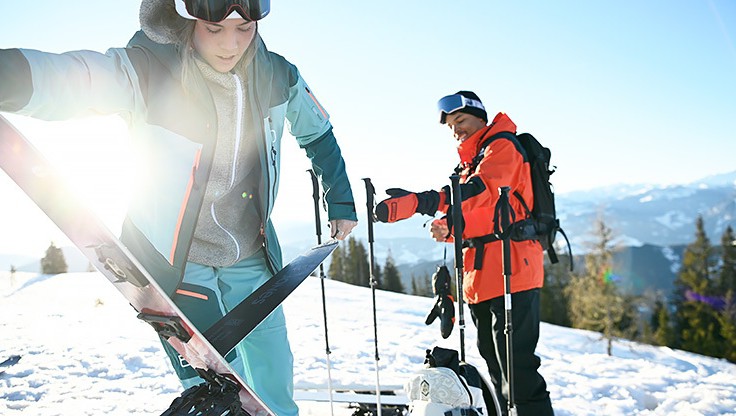 Pro Advice
I always layer up, merino base layer, insulator, then a gore-tex shell jacket. If you get too hot you can always take off a layer.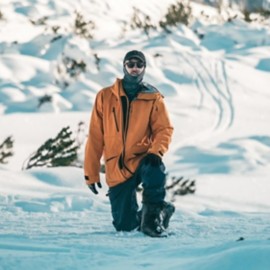 Jon
Product Content
---
Medium insulation
Most ski and snowboard jackets fall under the category of medium insulation. For most freeskiers and snowboarders medium insulation is just right. You can layer up underneath if its really cold but these ski jackets and pants have a little warmth at the same time.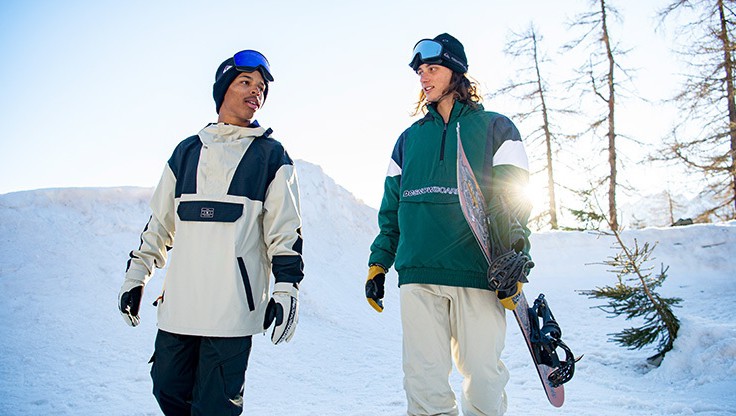 Heavy insulation
If you really feel the cold, consider a snowboard jacket with heavy insulation. On top of your layers, this outerwear will keep you toasty even in the most arctic conditions.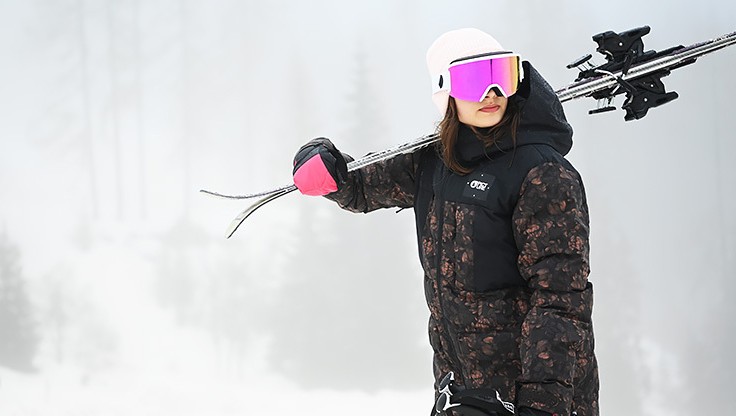 Chapter 2
How waterproof should my outerwear be?
All snowboard jacket and pants will keep out the snow – that goes without saying. However, there are levels of waterproofing depending on your activities and your exposure to the elements. An important measure is the water column. The water column describes the amount of water that is needed to permeate through the material over 24 hours. The higher the number, the dryer you'll stay.
Good waterproofing
If you're only going to be out in reasonably dry conditions, a water column between 5,000 and 10,000 mm is plenty. These jackets will keep you dry in light rain and moderate snowfall.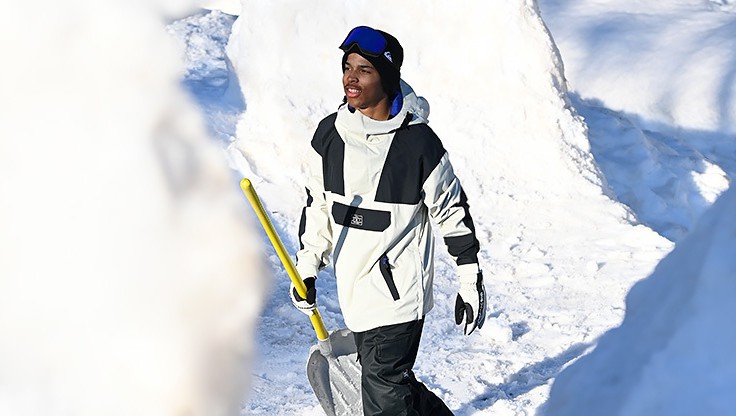 Better waterproofing
Between 11,000 and 20,000 mm is a superior level of waterproofing. If you want to stay out longer in heavier snow and rain opt for better waterproofing.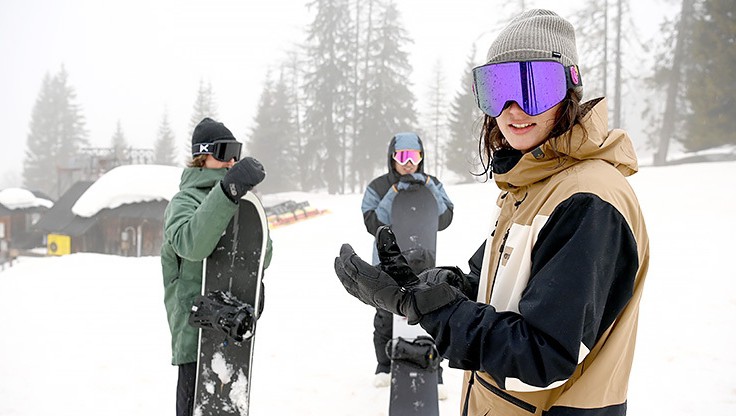 Pro Advice
I always go with a minimum of 10k waterproofing. It means that I can go anywhere and do anything on the hill.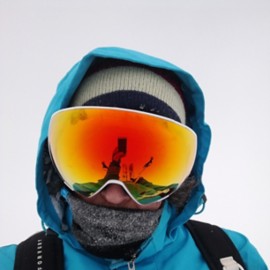 Oli
Product Content
---
Best waterproofing
Waterproofing above 20,000 mm is the gold standard if you want to stay dry in any weather. If you're going to spend long hours splitboarding, ski touring or freeriding go for the highest waterproofing available as you'll be more exposed to snow and moisture.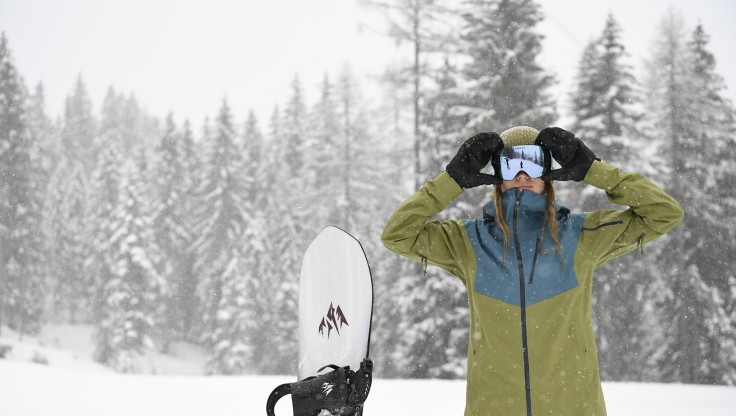 Gore-Tex - Guarenteed to keep you dry
Gore-Tex has made a huge contribution to snowwear. If you want the ultimate in waterproofing combined with top-notch breathability go for a snowboard jacket or pant with Gore-Tex.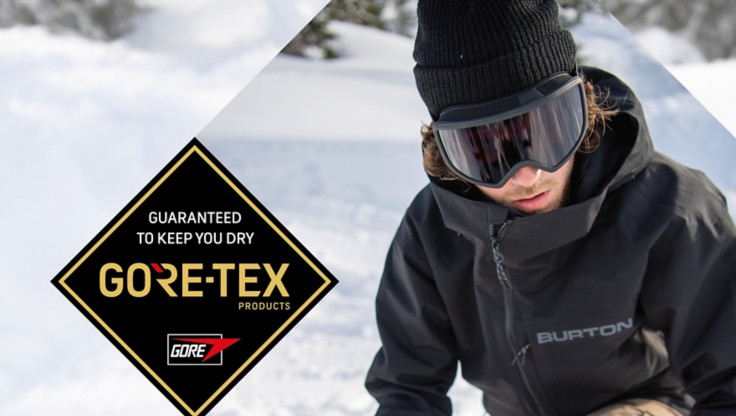 Chapter 3
Breathability: Get that sweat away
For a snowboard jacket to work correctly, it needs to prevent water from getting in but also release sweat in the form of vapour away from your body. If you don't release this vapour, you'll feel cold, clammy and sweaty. Like waterproofing, breathability is measured in how much water vapour is released over 24 hours. The higher the number, the more breathable and better at moving sweat away your outerwear will be.
Good breathability
Snowboard jackets and pants with breathability from 5,000 to 10,000 g will work in lighter snow when you're not exerting that much. If you're just riding on piste and in the park outerwear with this level of breathability will work just fine – particularly if you are taking frequent breaks.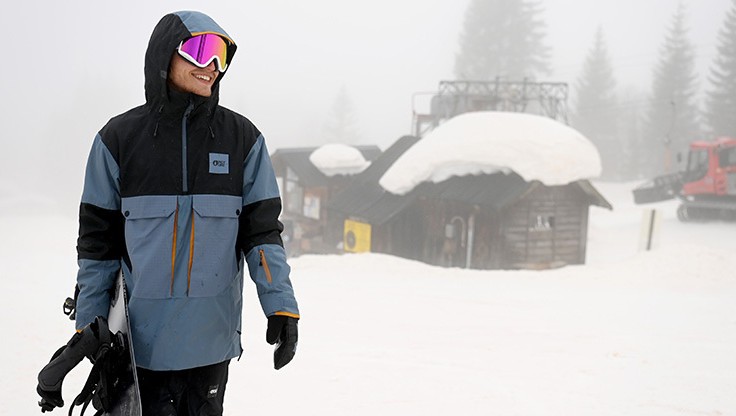 Better breathability
Most ski jackets and pants which we have are between 11 000 and 19 000 g, and these are perfect for most riding. If you're doing repeated laps in the park, riding hard on the pistes and dipping off-piste you will be sweating a little more so higher breathability will keep you comfortable.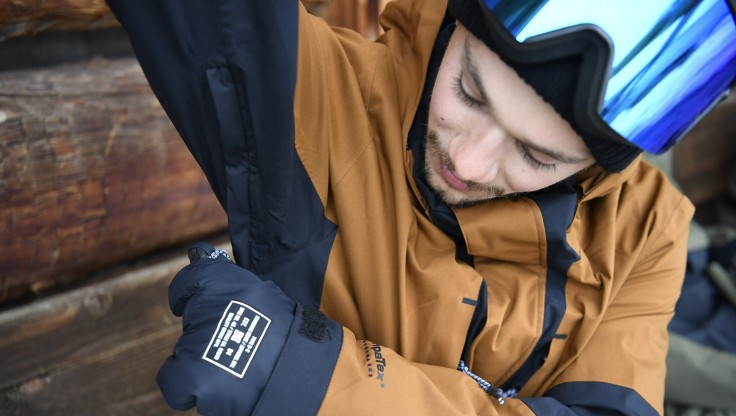 Best breathability
Above 20,000 g you are well-equipped for every type of condition or activity on the mountain. This outerwear is best for ski-touring, splitboarding and freeriding when you are typically exercising harder and sweating more. You will find the best breathability on shell jackets and pants.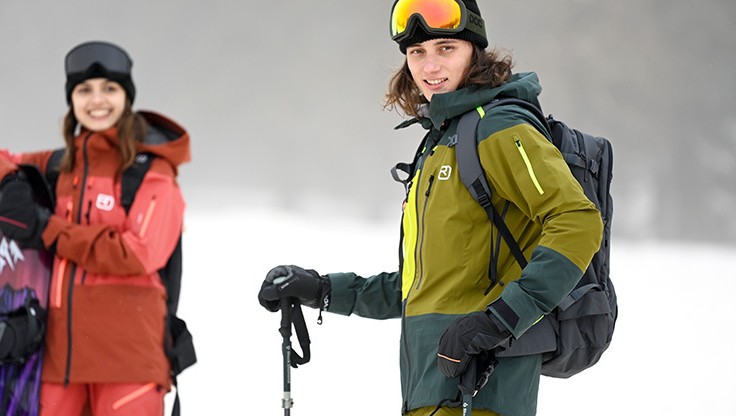 Pro Advice
When I'm ski touring, I always use really breathable outerwear with lots of vents. This means I stay fresh and ready to ride.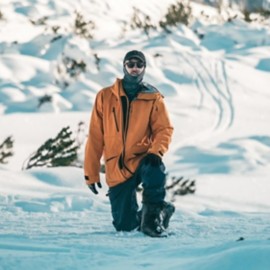 Jon
Product Content
---
Chapter 4
Outerwear fit guide
Snowwear, like normal clothing, comes in all different shapes and sizes. Have a look for which style fits you.
Regular fit
The standard cut from most brands. This cut is comfortable yet not too baggy but with enough space for layering. Regular fit snowboard pants fit comfortably over your ski or snowboard boots.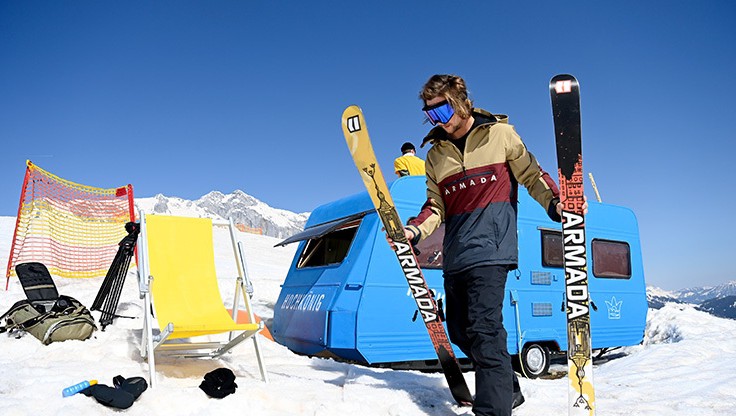 Slim fit
For a more fashion-forward, form-fitting cut look for a slim fit for your outerwear. Here the usual bagginess of snowboard pants and jackets is replaced by tapered knees, drawn in waist and a fit closer to the skin.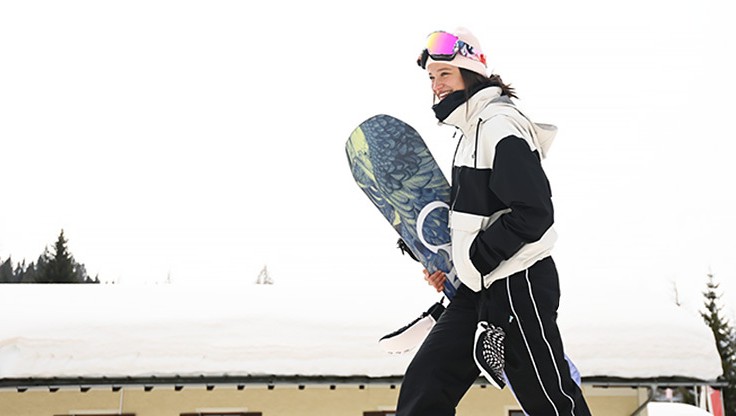 Long cut
Particularly with snowboard jackets, a longer cut can help tremendously. When you're spending a long time sitting on snow a little more material will help. Also, in deep powder snow, a longer cut snowboard or ski jacket will stop snow riding up.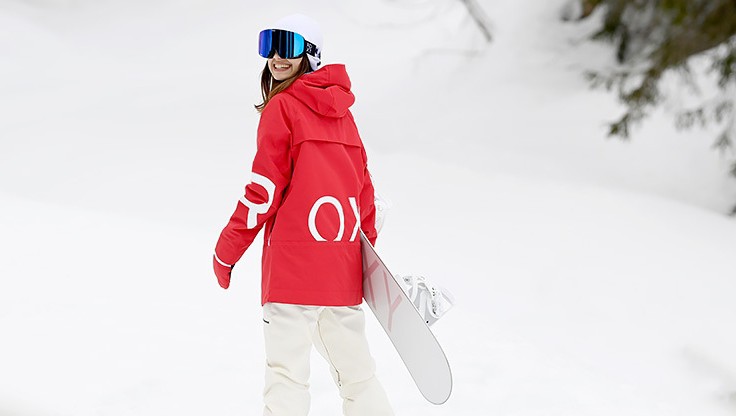 Loose fit
Looser cut snowboard jackets and pants give you that baggier look seen in snowparks around the world. Another bonus of this fit is that you have plenty of room for layers.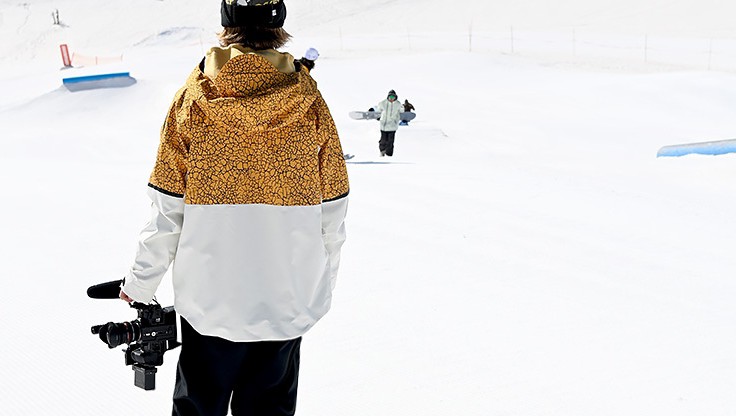 Chapter 5
Which features should I look for in my outerwear?
Sealed seams
Seam sealing is essential for snowwear. When ski jackets and pants are sewn together, there are tiny holes on the seam through the usually waterproof materials. Sealed seams are taped on the inside to maintain the waterproofing of the garments. Snowboard jackets and pants can either have fully taped seams, where every seam had been taped or critically taped, where only the most exposed seams have been taped.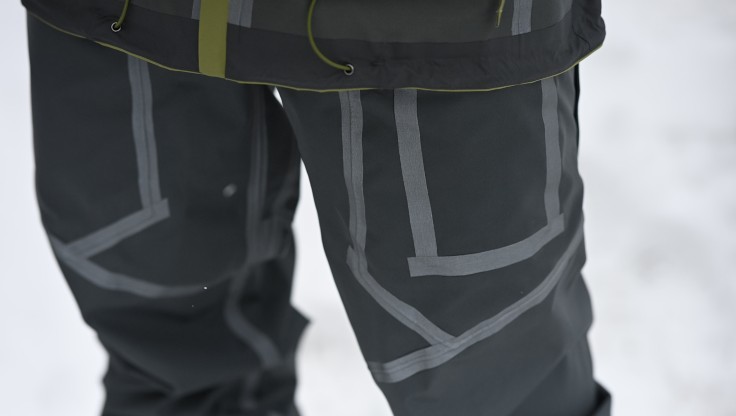 Hood
If it's really snowing out, you'll be glad for a hood. Most ski and snowboard jacket hoods are easily adjustable for helmets and comfortable to ride in any terrain.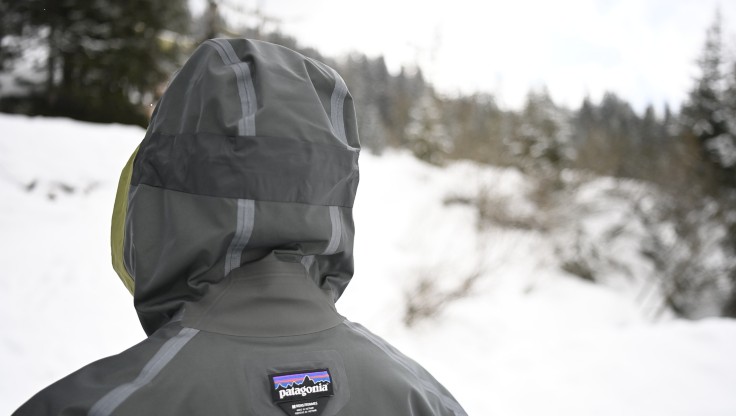 Snow skirt
Another must-have if you're riding deeper snow. The snow skirt snaps and stops snow from riding up under your jacket – it's also really handy if you have a big fall!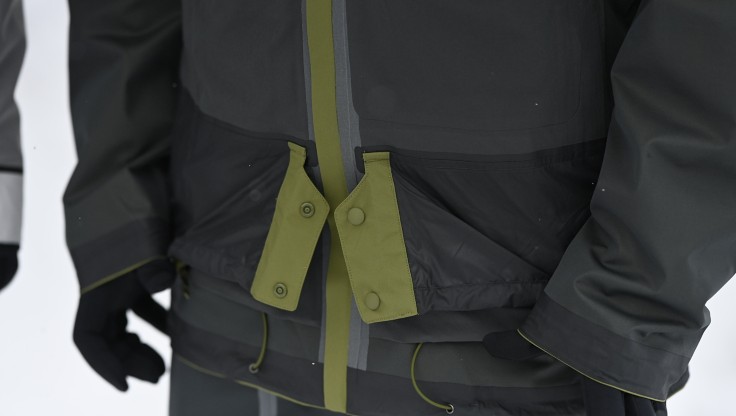 Pro Advice
Have you ever had snow down your back after a big fall? Horrible right? You can avoid that with a snow skirt.
Charlotte
Snowboard Expert
---
Waterproof zippers
Waterproof zippers are unique to ski, snowboard and outdoor jackets and pants. As the name suggests they stop water getting through.
Wrist gaiters
Like the snowskirt wrist gaiters prevent snow coming up your arms. They are made to be worn under your gloves for an impenetrable seal.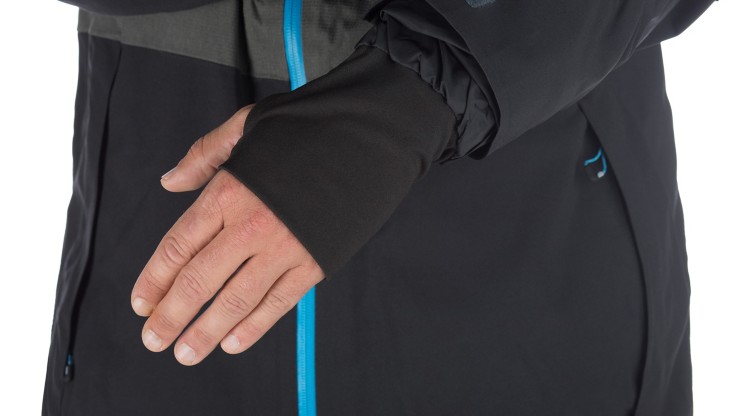 Pro Advice
Stop the snow and wind getting up your sleeves with gaiters.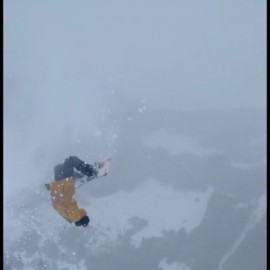 Nick
Product Content
---
Pockets
How much stuff you want to take on the mountain will determine which pockets you use. Most ski and snowboard jackets will have handwarmer pockets, an inside media pocket and a lift pass pocket on the left-hand side.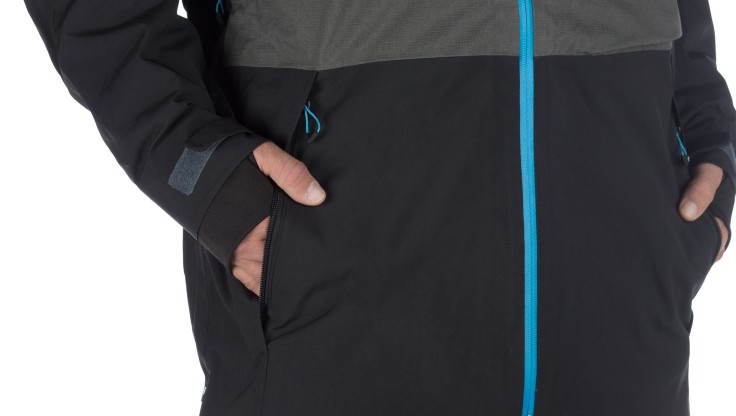 Cuffs
Adjustable cuffs work with wrist gaiters and your gloves or mittens to keep snow from getting down your sleeves.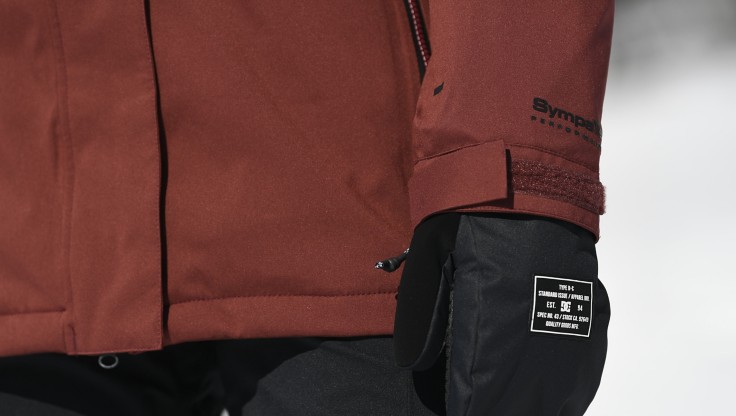 Boot gaiters
On your ski and snowboard pants, boot gaiters work to keep snow from your legs and boots.
Chapter 6
Gloves and mittens
The last part of your outerwear is your gloves or mittens. They are also coincidentally the most frequently forgotten when you're rushing to get ready in the morning.
Gloves
If you want the utmost in flexibility, go for gloves. With all your fingers free you can adjust your snowboard bindings, jacket or anything else you fancy.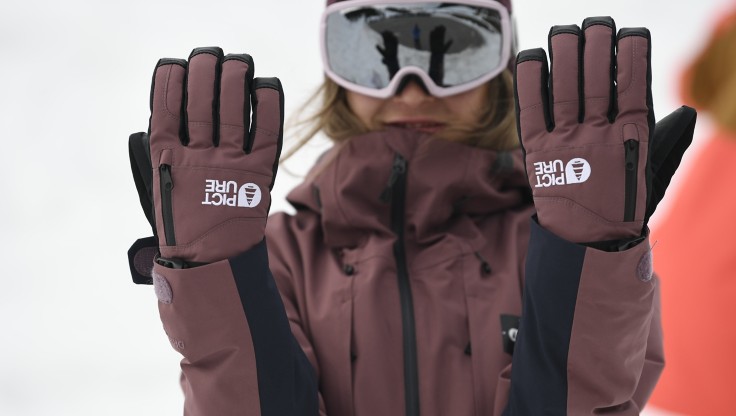 Pro Advice
For ski touring I use gloves because the extra dexterity that comes in handy (No pun intended).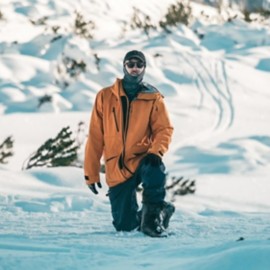 Jon
Product Content
---
Mittens
Mittens are the best option for warmth. All your fingers are together, so they keep warmer for longer. If you feel the cold or are heading somewhere particularly frigid like Japan or Canada opt for mittens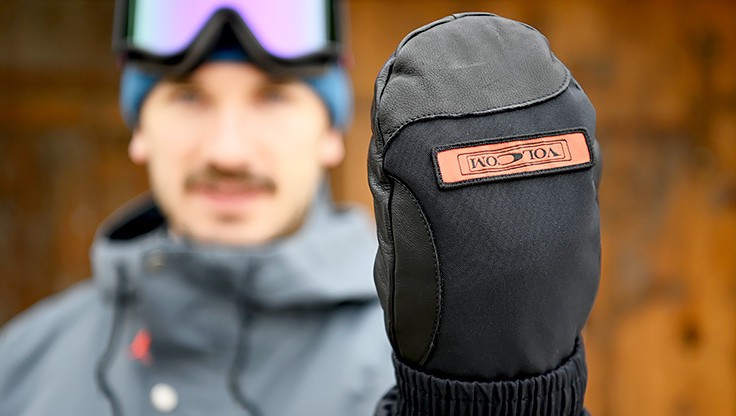 Gore-Tex
As mentioned before, Gore-tex is massive in snowwear, including gloves and mittens. To guarantee that your hands remain dry, go with Gore-Tex for the maximum in waterproofing and breathability.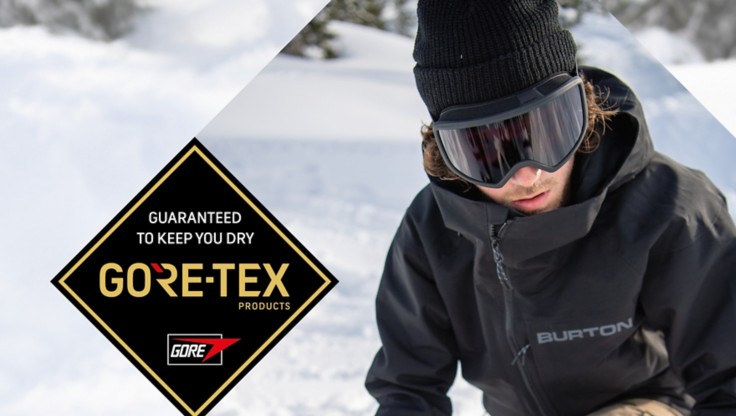 Pro Advice
If it's cold and snowing I use a pair of Gore-Tex mittens. They are waterproof and extra warm - the best for the worst conditions.
Charlotte
Snowboard Expert
---