Don't get caught unprepared! The weather in the mountains can be extreme, between the brightest sunshine and a complete whiteout. You always want to see clearly - That's where your goggles come in. Have a look through our guide to find the perfect pair.
Chapter 1
Which lens for the conditions?
The lens is the most important part of the goggle. The right lens is tailored to increase contrast in the right conditions. However, not every lens is for every situation. At Blue-Tomato we distinguish between goggles for the amount of visible light (VLT) they allow through and their designated conditions. Take note of the weather you most frequently snowboard in and pick a lens accordingly.
Very sunny - 3-8 % VLT
The brightest sun, often found when you're riding on glaciers or long sunny days at the end of the season. These lenses are usually very dark or heavily mirrored.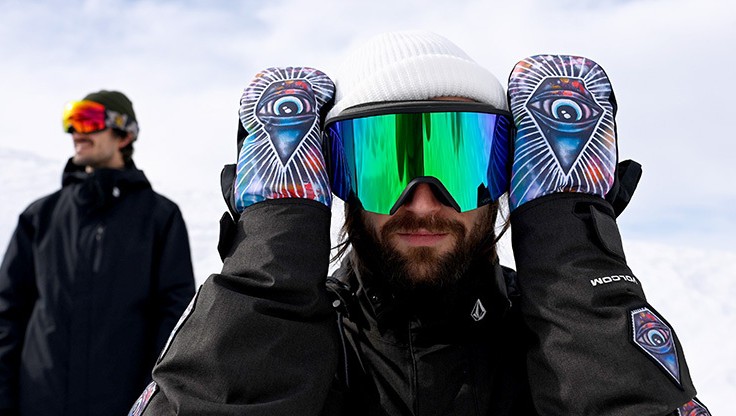 Sunny and partly cloudy - 9-18 % VLT
A more general bright light lens. This lens is best suited to sunny days but will still work well if a few clouds appear.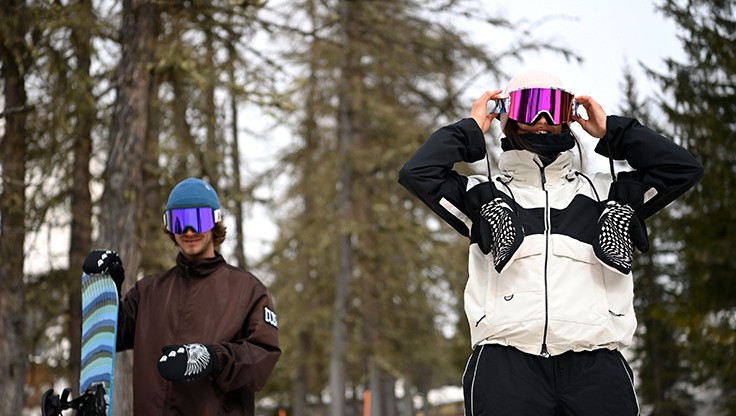 Pro Advice
Let's face it, most of the time you're riding in these conditions. If you want to save money on goggles, get one pair for these conditions.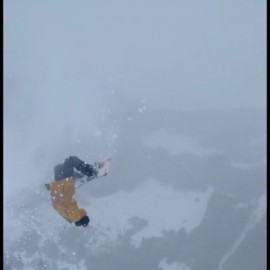 Nick
Product Content
---
Changeable - 19-43 % VLT
The most common versatile lens. Engineered to work both in sunshine and clouds.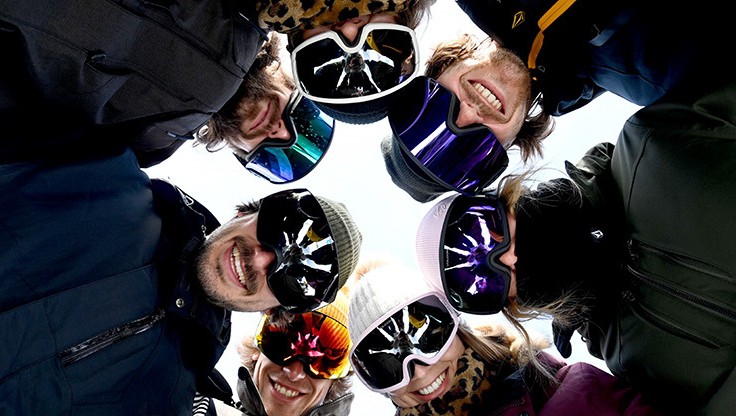 Overcast and snowing - 44-80 % VLT
This lens allows more light through in bad light conditions. When its snowing or the light is flat the increased light and contrast boosting tint will help you see. These goggles are often less heavily or non-mirrored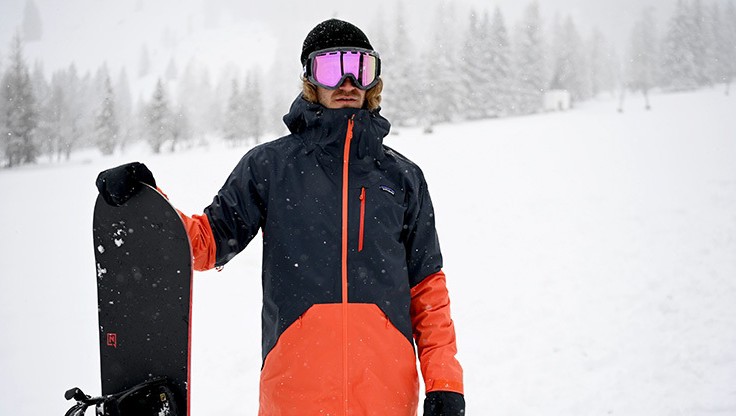 Chapter 2
What if I don't know which conditions I will be riding in?
If you're not sure which conditions you will be riding frequently in there are a couple of different options for you. You can get for a goggle with two sets of lenses and even a quick-change system. You could also consider a photochromatic lens or an Oakley PRIZM goggle which works across a wider spectrum of conditions
Bonus lens – Double the Fun
With such a variety of conditions which you can find on the mountain, the demands on your goggles can be entirely different. For this reason, we have goggles with multiple sets of lenses. When the conditions change, just swap out the lenses.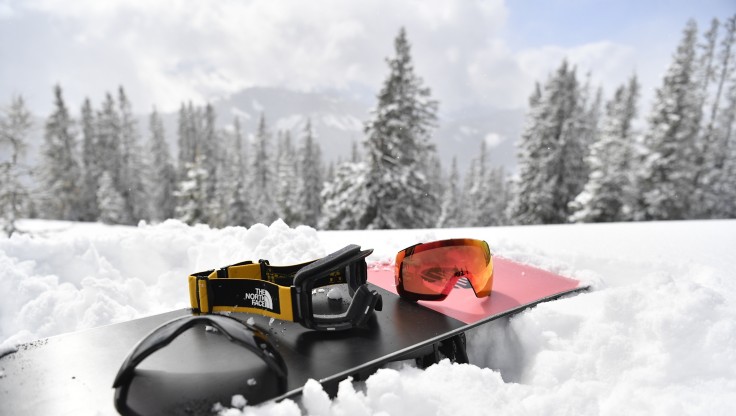 Pro Advice
I always take a spare lens because the weather can change in an instant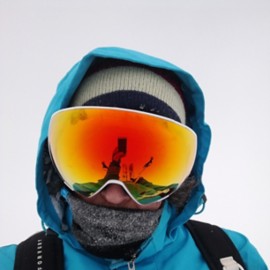 Oli
Product Content
---
Quick-change goggles
If you have a pair of goggles with lenses for different conditions, it makes sense be able to change the lens quickly. We have goggles with mechanisms to quickly remove one lens and add another for the rapidly changing mountain conditions.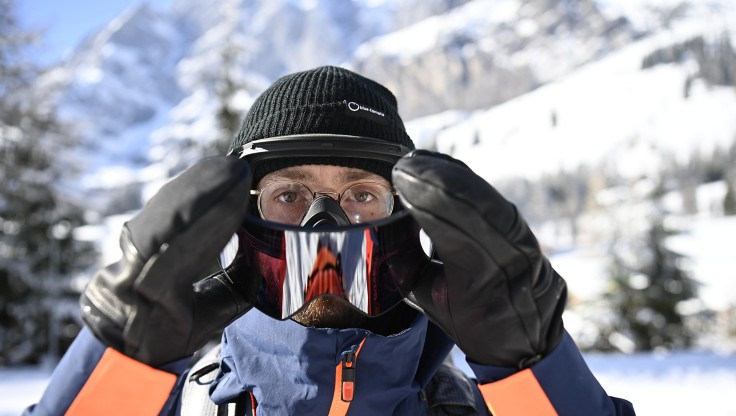 Oakley PRIZM
Oakley pioneered PRIZM through a comprehensive study of light. PRIZM lenses filter out blue light and work to enhance contrast boosting colours. PRIZM goggles work across broader light conditions than traditional lenses. Oakley is not the only company working on light science to improve your day. Smith released their ChromaPop™ goggles, Dragon has its Lumalens and Anon has worked with ZEISS optics to develop Sonar lenses for their goggles.
Pro Advice
I always ride with Oakley PRIZM goggles, they're great for variable conditions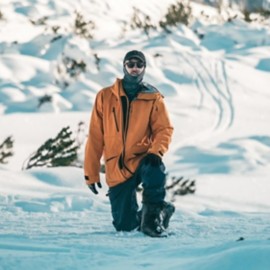 Jon
Product Content
---
Chapter 3
Spherical Vs Cylindrical - goggle tech
There are two shapes of lenses which goggles can have - cylindrical or spherical. The two lenses look very different but function similarly. As well as the shape of the lens we can also look how the lens is made and how it keeps fog away.
Spherical
Curved on two axes for the most precise vision. As the lens more closely matches the curvature of the eye, there is less optical distortion. Spherical goggles are often the premium models which have the top clarity, peripheral vision and no distortion.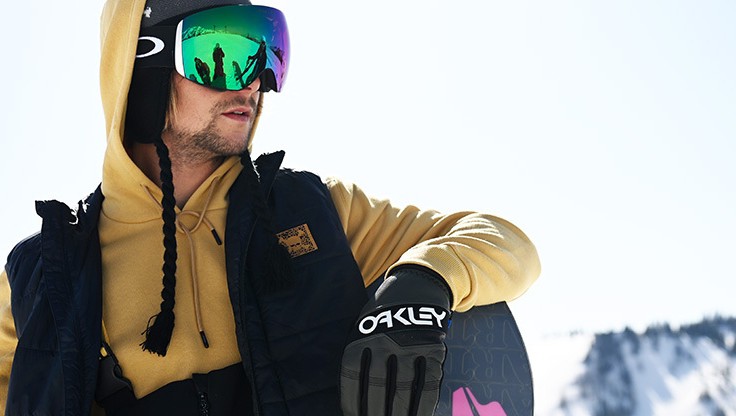 Cylindrical
Only curved on one axis, with a more flat look. These goggles are often a little cheaper and have a stylish retro style. A cylindrical goggle brings the lens closer to the face resulting in increased peripherals. A mild taper to the lens can also help with optical distortion.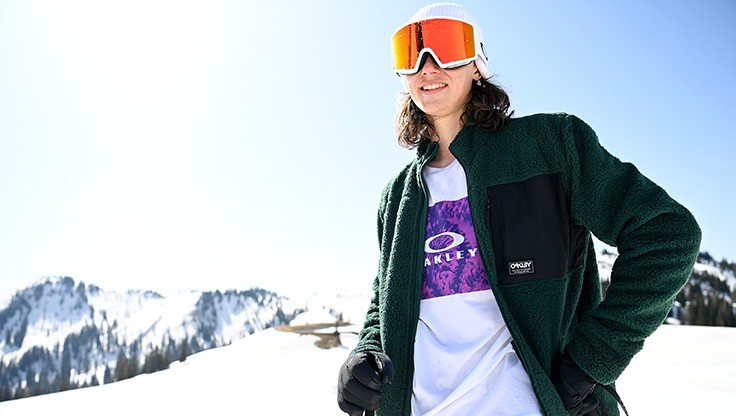 Double lens
It is now an industry standard that all of the goggles have a double lens. This is two lens with a gap between them as a thermal barrier which stops fogging of the goggles and allows better optical clarity.
Anti-fog coating
The same as with the double lens, an anti-fog coating is now a standard feature on all new goggles. On the inside of the lens, there is a chemical hydrophobic treatment which stops water from gathering and fogging up.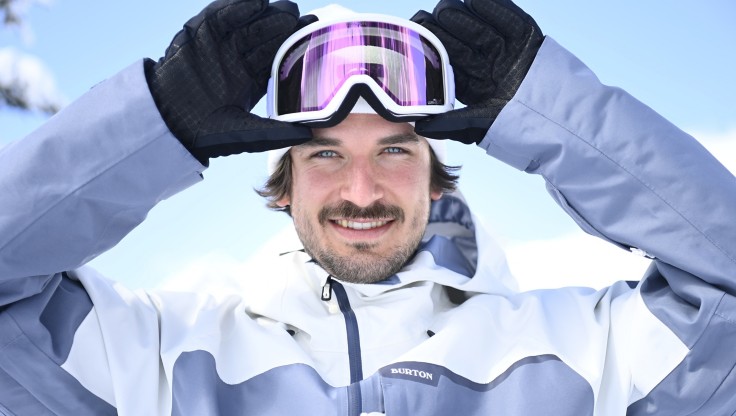 Pro Advice
Never ever touch the inside of your goggle lens! You can wipe off the hydrophobic coating
Charlotte
Snowboard Expert
---
Chapter 4
What if my goggles fog up?
What if my goggles fog up?
If your goggle does fog up, don't panic! Take a break in a mountain café then bash off all the snow from the frame and take the lens out. Please resist wiping the inner lens. This will damage the anti-fog coating. Get some air between the lenses and dry out the frame as best as you can. Once the fog has cleared put the lens back in the frame and you should be good to go.
Our tipps for a fog-free life:
Choose the right size for your face - there shouldn't be any gaps between frame and face.
Pair your goggles with a well-ventilated helmet that fits with your goggles.
Keep the goggle vents free from snow and material (beanie, cap or hood).
Never put your goggles on the helmet. Water will get in and then (you guess it) fog up.
Don't wipe the inner lens. It damages the anti-fog coating.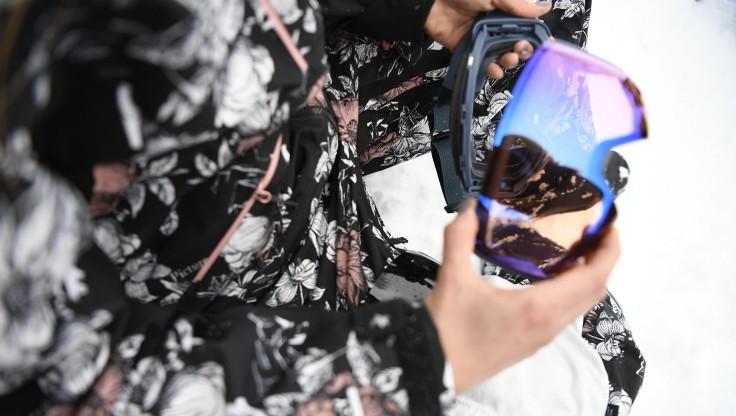 Chapter 5
Which goggle size is best for me?
As there are different sizes of faces, there are different sizes of goggles. You should have a good idea of how big your own face is. If you go for a goggle which is too big you can have gaps between your face and the goggle, particularly around the nose. If you go for a too small goggle you can have pressure points.
Small goggles
Small goggles are best for the women or kids with smaller faces.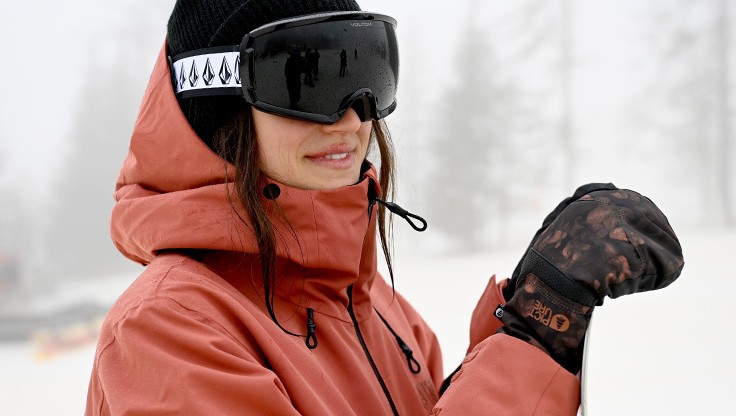 Medium goggles
Medium is the most common size for goggles. A medium sized goggle will fit most faces and with most helmets comfortably. A lot of riders find this size 'Just right'.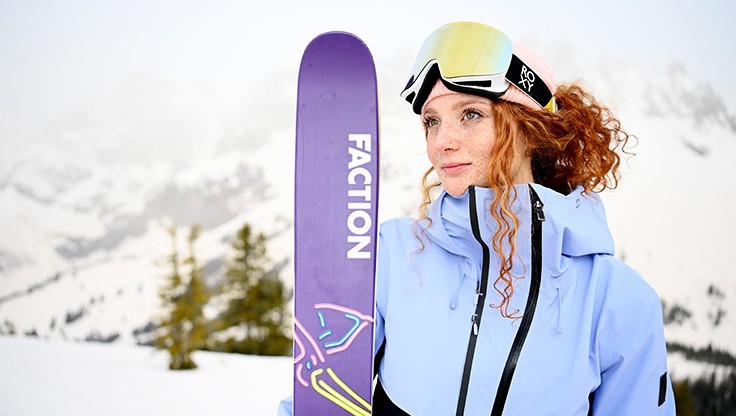 Pro Advice
I use a specific women's model which fits perfectly with my face
---
Large goggles
The largest goggles are for the biggest faces with the widest field of peripheral vision. With a larger sized goggle be careful that it will fit with your face and your helmet. If the goggle is too large for your face you might get gaps which a draft or snow could get in or it might not fit with your helmet.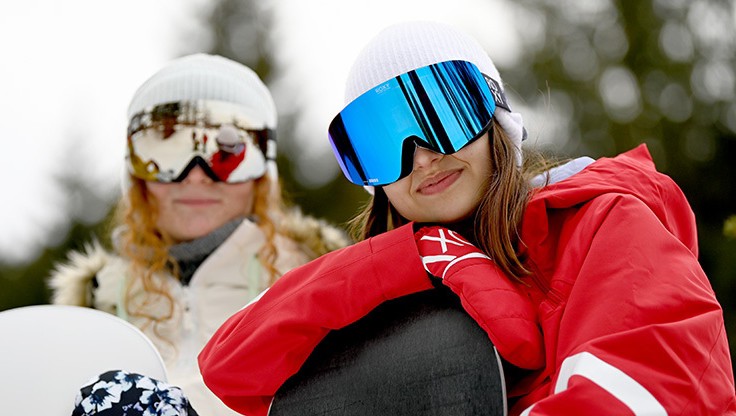 Chapter 6
OTG frames and other details
The frame holds everything together. So let's have a closer look at it. High-quality frames are rigid enough to keep the lens in place but still comfortable. There are frames which fit over your prescription glasses and goggles with stripped back frameless designs which give an even wider view.
Over The Glasses goggles
If you wear glasses, it is important to find a pair of goggles with a frame which accommodates your prescription eyewear. Over The Glasses (OTG) goggles fit over the glasses with discreet notches at the temples and an oversized fit.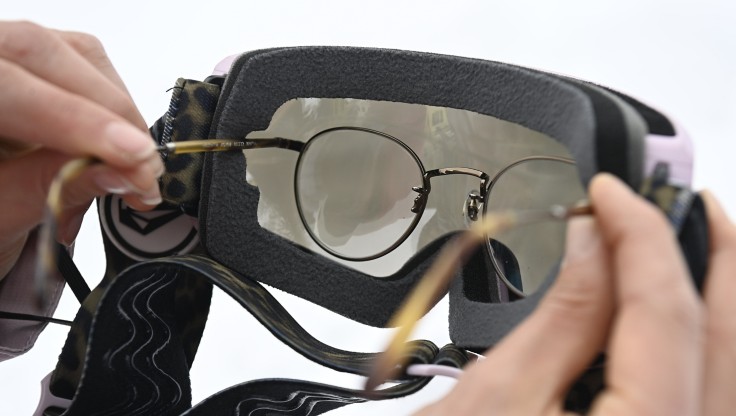 For an even broader field of vision, you can try a frameless style goggle. These models have a lens which is either attached to the front of the frame or the frame stripped back to its very minimum.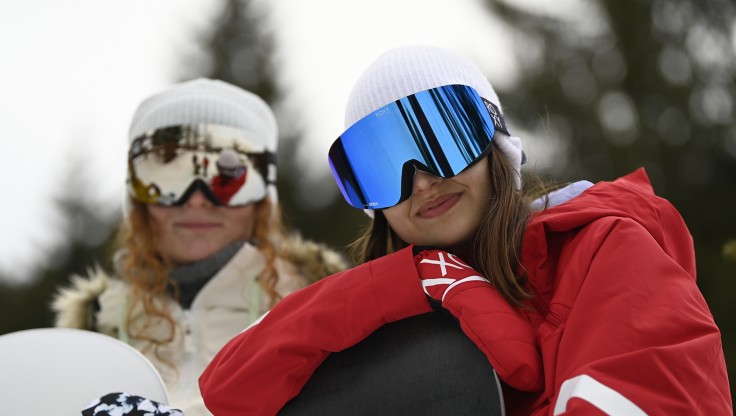 Foam keeps you comfortable all day long
For riding all day long - a triple-density face foam prevents pressure points from forming. The inner layer is softer and sometimes hypo-allergic for prolonged contact with the face. The second and third layer adapt to the contours of your face.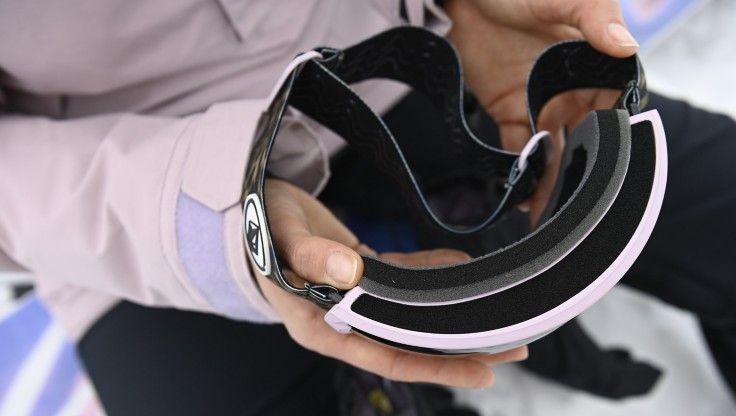 Straps
If you wear your goggles under or over your helmet - you still need your strap to keep your goggles on. Straps for goggles are now adjustable and often have a silicon backer so that your goggles stay on your helmet or don't slip down your beanie.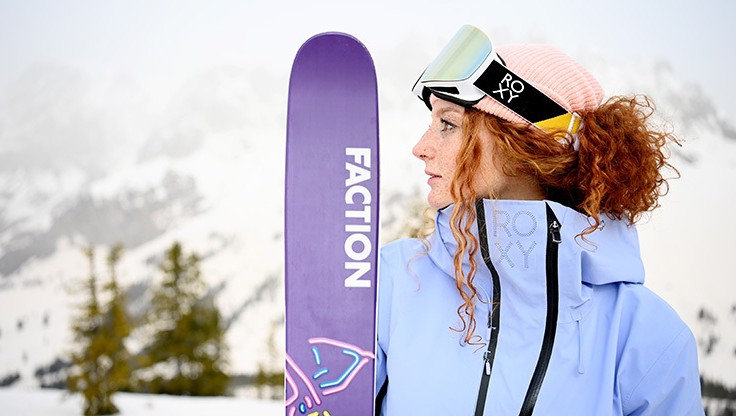 How do I make sure my goggles fit with my helmet?
If you wear a helmet it is vital to make sure that everything fits together. As mentioned earlier a large or oversized goggle might have problems with a helmet if you have a smaller face. One way to make sure that the goggle and helmet fit together is to buy from the same brand. Smith, Oakley, Anon and POC all make goggles and helmets which fit together seamlessly, with matching contours and vents.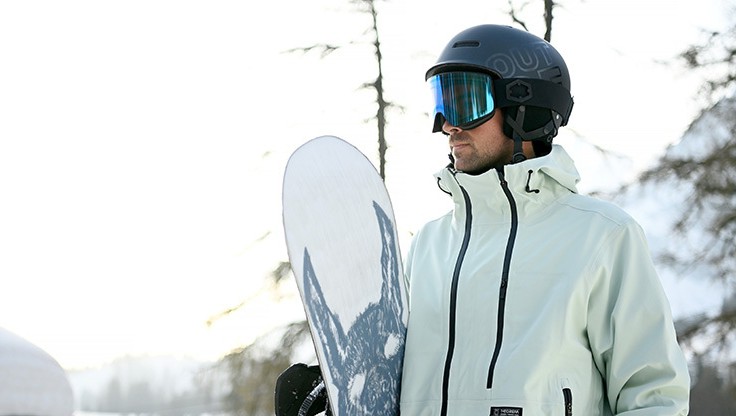 Pro Advice
I make sure that my helmet and my goggles fit together seamlessly. No gap means no cold forehead. :)
Charlotte
Snowboard Expert
---