Most skiers have a horror story about ski boots they've rented or bought - It doesn't have to be that way. Don't suffer any more in ski boots which aren't right for you. Read through our guide to make sure you get the right size, flex and fit.
Chapter 1
Fit
The most important thing about your ski boots is how they fit. Make sure to get the right size boot in both length and width. You should start with your mondopoint size. This is the length of your foot in centimetres and is the measure which all ski boots are made in. Forget about your US, EU or UK size. To get an accurate measure of your foot in Mondopoint, stand with your heel against a hard surface and then mark where your big toe lies, from the surface to your toe is your measurement in Mondopoint. You can also use a foot measuring device called a Brannock device or ideally visit one of our shops to get your feet accurately measured.
Once you have found the right size look a boot which accurately matches the width of your feet. We have our range in three widths.
Narrow
Up to 99 mm, these boots give the best foothold for narrow feet. If you have narrow feet or want an aggressive race-style performance fit go for these boots.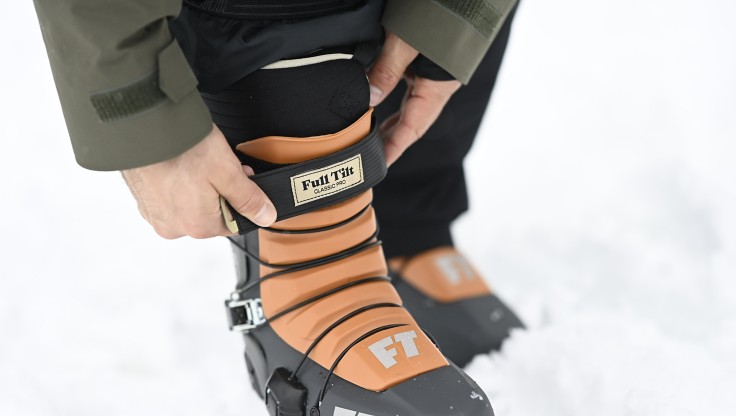 Medium
At around 100 mm, medium boots fit the 'average' shape foot. A little wider and more generous fit, most people will fit a medium boot.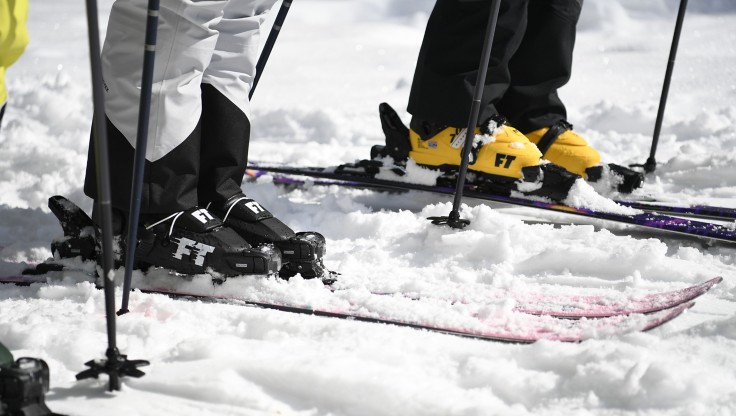 Wide
You'll probably already know if you have wide feet. Wide ski boots are 102 mm upwards for really wide feet. They usually have an equally high area for the instep and wide calf.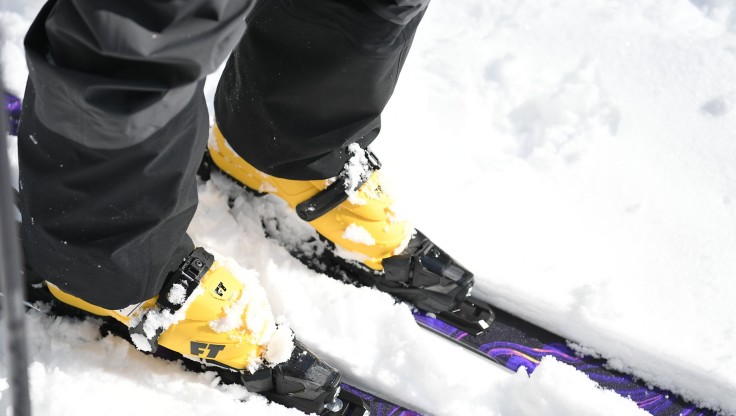 Chapter 2
What is your skiing level and style?
Once you have determined the right size and width for your ski boots, have a look for a boot which is the right level for you and your riding.
Beginner ski boots
Beginner ski boots are softer and forgiving. This means that it is easier to bend your knees over your toes, which is essential when learning how to turn your skis. They are also more forgiving for when you make mistakes as there isn't as much of a jarring shock on your shins when you make a mistake or fall.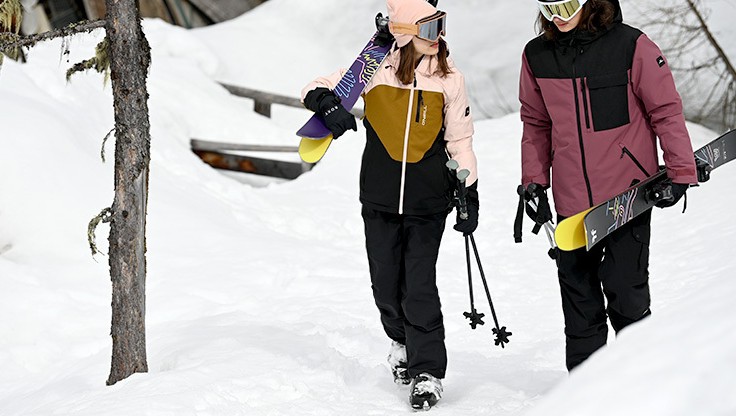 Intermediate and All-mountain boots
As you progress as a skier so will your demands for a ski boot. A little stiffer ski boot will help you progress and ski faster and more aggressively. If you're an all-mountain rider, these boots will work great as a do-it-all option.
Freestyle
Freestyle boots are used for going off the biggest kickers and riding rails, they are generally softer and more forgiving to save your shins from massive impacts.
Freeride
When you're riding deep powder snow and riding of the highest peaks, you want a boot to support you. Freeride boots often are stiffer and can have a walk mode for hiking or ski-touring to fresh snow.
Ski touring boots
For hiking and touring up a mountain, you should look for a ski touring specific boot. These are better for a number of reasons. Firstly, they have a 'walk mode', which releases the cuff of the boot for a longer stride, perfect for touring or hiking. Secondly, they will be lighter weight, so you carry less on the way up. Finally, they are compatible with pin-style touring bindings. If you plan to spend time in the backcountry, get a ski touring boot.
Pro Advice
Remember, when you're outside of the resort boundaries always to take your avalanche safety equipment and never ski alone.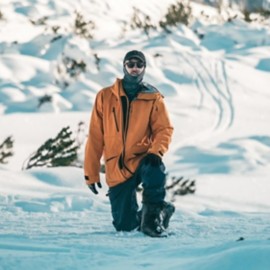 Jon
Product Content
---
Chapter 3
Stiffness
A term you frequently hear associated with ski boots is stiffness. What does this mean? The stiffness of the boot is how much resistance there is to you bending your knees over your toes. The least resistance is more comfortable to turn and learn where the stiffest boots are the highest performance with more resistance. The scale is either 60-120 flex by some manufacturers and 1-10 by Full Tilt Ski Boots.
Soft
Softer ski boots suit two types of riders – beginners and freestyle riders. A soft ski boot is forgiving for beginners who can learn and turn quickly. Freestyle riders can land in comfort from kickers and rails.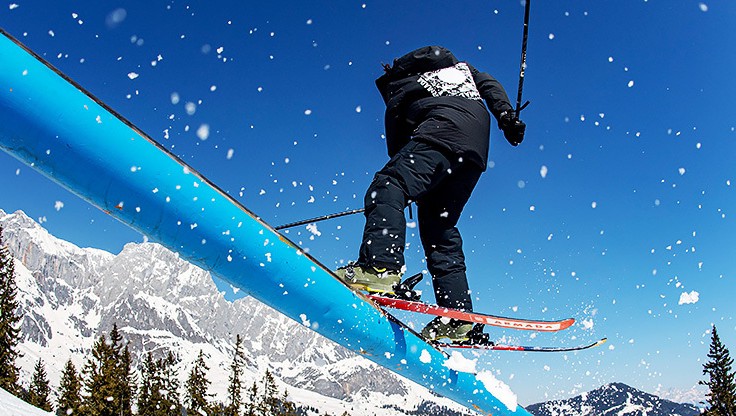 Medium
Most of the ski boots which we have are medium. They are a little stiffer for added control, great if you're an intermediate or all-mountain rider. If you're a park rider, who likes to go bigger off kickers, a slightly stiffer ski boot will support you.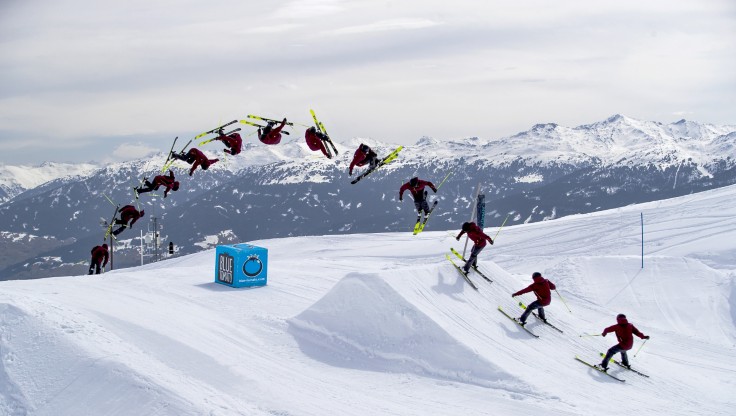 Stiff
If you like to go fast go with a stiffer boot. Freeride boots are stiffer for optimum control when riding in powder snow. If you love to carve fast on-piste, a stiff boot will give you added support and rebound for getting really deep into your turns.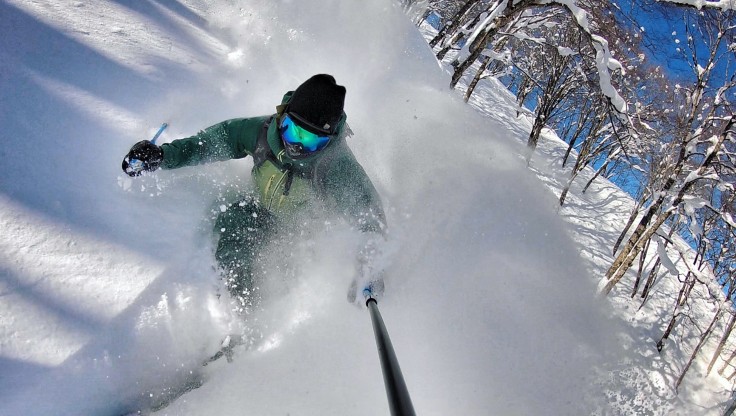 Chapter 4
Ski Boot features
Walk mode
A walk mode makes everything a little easier. Walking from your car to the lift, hiking a little up to the peak for some untouched powder and of course, ski touring!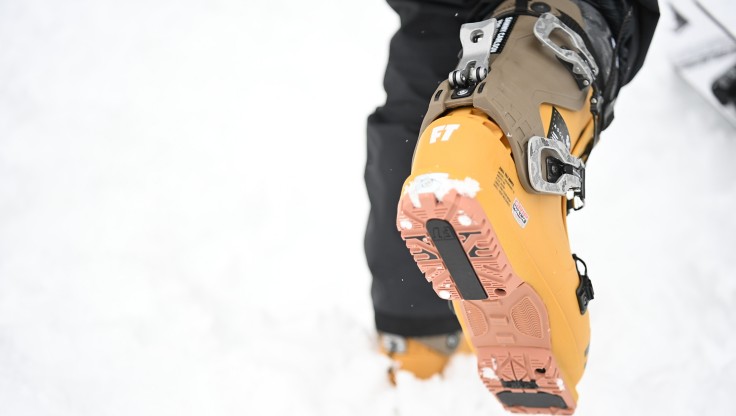 Thermo liner
Most ski boots have a thermo liner. This means that the liner of the boot is heat-mouldable. All that it needs in 10 minutes in-shop and the liner conforms to your feet.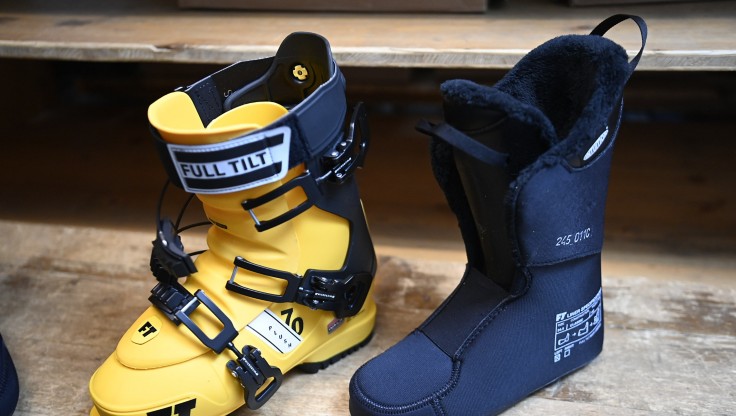 Buckles
You fasten your ski boot with buckles. Four buckles offer the most precise foothold. Three buckles are used by Full Tilt for their 3-piece boots. Two buckles are the most comfortable configuration to get your boots on and off. You can now micro-adjust all of your buckles, what does this mean? Loosen or tighten the buckles to get the perfect leg and foothold.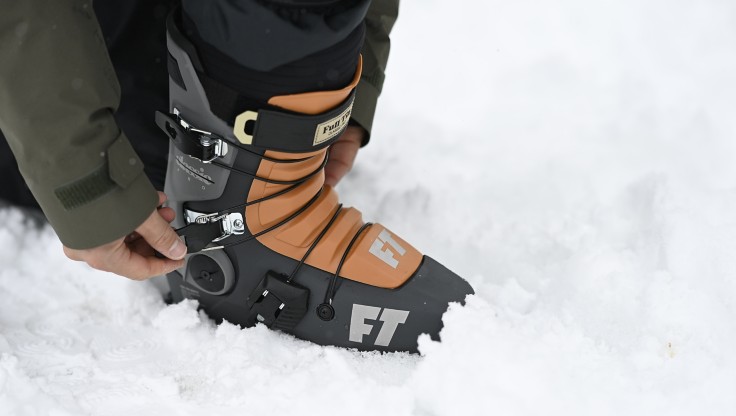 Ski socks
One key to the perfect fit is getting the right socks. Wear ONE PAIR of ski or snowboard specific socks for riding. Even if it is super cold outside, if you wear multiple socks it won't make you any warmer.