Donna Carpenter
Since 37 years, the American has been working for Burton, and is known as the co-founder of the leading snowboard brand. Not very common in an industry, where mostly men used to indicate the direction for years. In 1982, Donna Carpenter was just 19 when she met Jake Burton Carpenter, who started the snowboard brand five years earlier. At that time, went to Europe with Jake, to establish Burton in Europe. Jake continued working on the technology of the snowboards, while Donna built up a European distribution. Within 3 years, Burton managed to build a real company and distributed snowboards in over 30 countries. Burton quickly became the market leader and Donna continued to work despite her pregnancy, taking care of finance and human resources. Donna's main corporate values are equal rights for women and sustainability.
Donna's visits Blue Tomato
After a warm welcome with Blue Tomato CEO Adam Ellis, the interview started. Donna was in a good mood, open and honest, which made the interview very interesting. In addition, we asked questions that you don't hear in every other interview. After the successful interview Donna Carpenter held her key note in front of the interested audience. Not only all employees of Schladming but also the employees from the logistics center in Graz, who were present via Skype, listened attentively. In addition to the long-standing cooperation, the note focused mainly on the topic of sustainability. After her presentation all employees had the opportunity to ask their questions, which she has answered open and honestly.
A long-standing cooperation
Donna has had many different roles throughout her career. One of them was to lead the first Burton Snowboard Team. One of the riders was Blue Tomato founder Gerfried Schuller, which turned into the foundation of our long-term partnership. One of the reasons for the long and successful cooperation is that both companies put their customer into focus. Through team riders like Anna Gasser (Blue Tomato & Burton Team Rider) we pass on our know-how to our customers to give them a great experience in the snow and in the mountains. Due to this common mission such a successful partnership was born expressed Burton CEO Donna Carpenter in her presentation in Schladming.
Burton CEO Donna Carpenter at Blue Tomato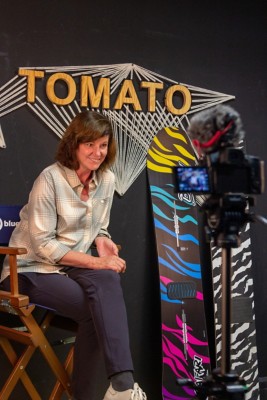 Donna Carpenter during the Interview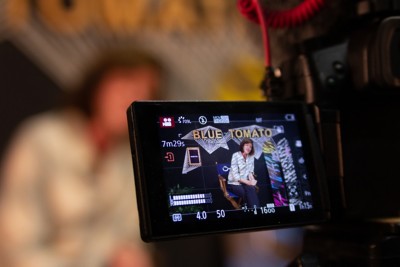 Donna Carpenter in front of the Camera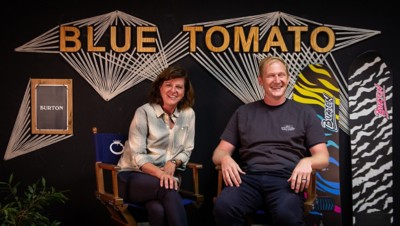 Burton CEO Donna Carpenter with Blue Tomato CEO Adam Ellis