You know that feeling you get when you head off the piste and through the fresh powder, when you cruise the perfectly groomed slopes or when you're jibbing at the fun park. Whether you are a skier, snowboarder or freerider, we all need gear that we can move optimally throughout the day in, whether in snow or shine. It is important that we don't get too cold or too warm in what we are wearing, and even more importantly the style should be just right. With GORE-TEX products we can put all our focus on the experience, because GORE-TEX materials are permanently waterproof and windproof while also being breathable. They are therefore perfect for boarding and skiing. In order to keep us well protected even in cold conditions, moisture is dissipated to the outside of the fabric while heat is retained.
Why GORE-TEX
But what exactly is GORE-TEX and why do so many people swear by it? The basis of all GORE-TEX products is a microporous membrane made of so-called polytetrafluoroethylene (ePTFE), which is windproof and waterproof, yet permeable to water vapour and consequently breathable. For those who want to get even more technical: the membrane has about 1.3 billion pores / cm2. These pores are much smaller than a drop of water, so that no water can penetrate into the interior. At the same time they are big enough that water vapour can escape through them. Because of the number of tiny pores per square centimetre, the moisture can be optimally transported to the outside even with high physical activity. And that's why you can count on our "GUARANTEED TO KEEP YOU DRY" guarantee.
Here you can see the advantages of GORE-TEX products at a glance:
Guaranteed permanently waterproof, windproof and breathable
Keeps you dry and helps maintain a comfortable body temperature
Ideal for a variety of weather conditions and activities
Technic details & functionality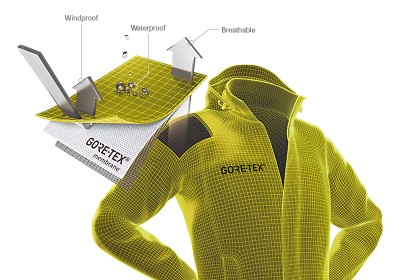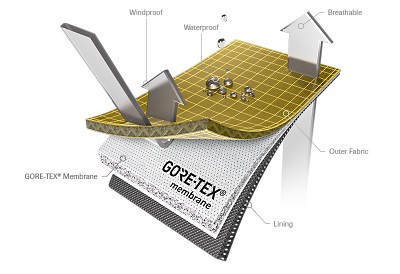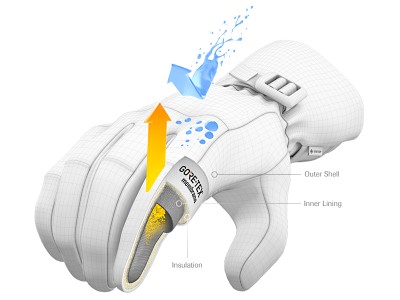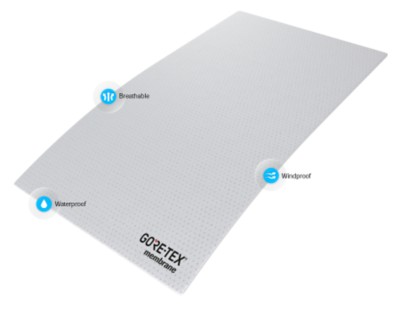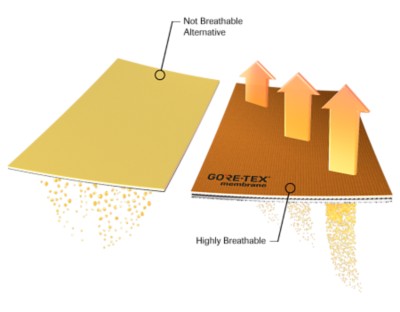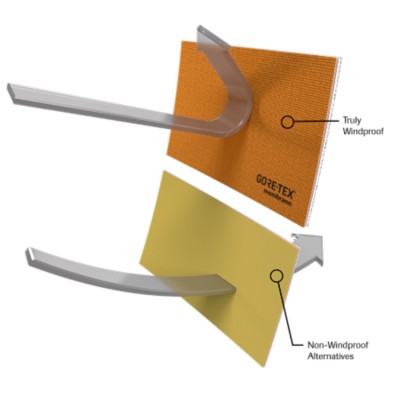 GORE-TEX technology - Inside the membrane
Sustainability in focus
In order to have long lasting enjoyment of your product, always follow the care instructions. It is worth doing so to ensure the validity of the GORE-TEX warranty.
All GORE-TEX products are manufactured to strict quality standards. Each product is tested extensively in the Gore laboratories before being launched, and prototypes must pass rigorous field testing. Not only the final product but also all individual parts such as textiles, membranes and insulation have to meet our performance standards.
As a result we offer the GORE-TEX warranty: If you are not completely satisfied with the waterproof, windproof or breathability function of your GORE-TEX product, Gore will repair, replace or refund your product.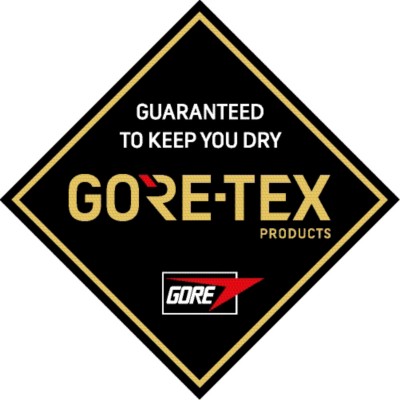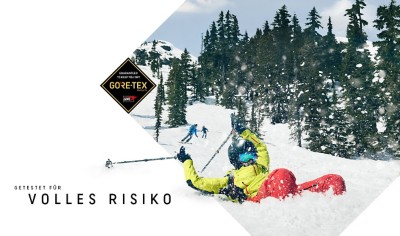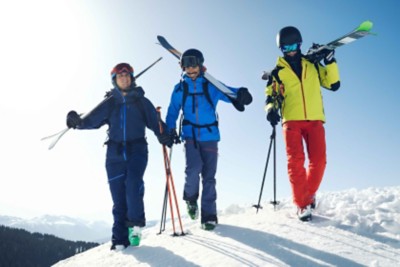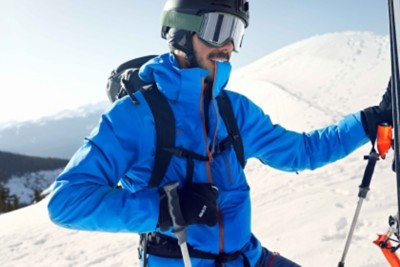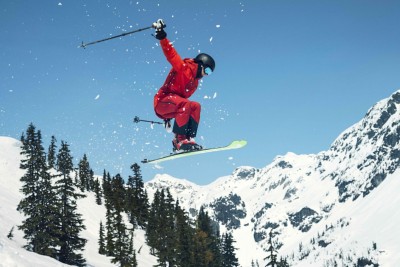 But these are not the only advantages, we also have a lot to offer when it comes to style. GORE-TEX snow wear with Gore-Tex technology ensures you stay warm, dry, and on trend through the winter. Brands like Volcom, Burton and Armada combine reliable protection with stylish designs that will stand up to any weather. Equip yourself now with GORE-TEX jackets, GORE-TEX pants and GORE-TEX gloves and push yourself to the limit!
Here is a small selection from our shop