Nearly the whole world drinks at least one coffee per day. It's just part of our daily routine but think of the number of coffee grounds wasted in the process. If we consider the number of public cafés worldwide, it is obvious how much organic waste is generated by human coffee consumption. In fact, more than 23 million tonnes per year.
DC SHOES innovative approach: Reuse coffee grounds as a sustainable resource to develop new skate shoes. Coffee grounds can be used in a better way than just as organic waste.
The "Made from the Everyday Grind." collection is just another step in DC's mission to create smarter, cleaner and more sustainable products. The new collection features skate shoes with the S.Café ® Coffee Yarn that will impress you with their durability and great style. The unique sole is super resilient and promises a good grip where you need it.
Jason Chen, the founder of S.Café ®, says:
Due to upcycling and eco-friendly concepts, plus the fact that the features of waste coffee grounds themselves are quite suitable for clothing - as well as material-saving and energy efficiency - we are lucky enough to have upcycled waste coffee grounds for unprecedented green processes of fabric manufacturing.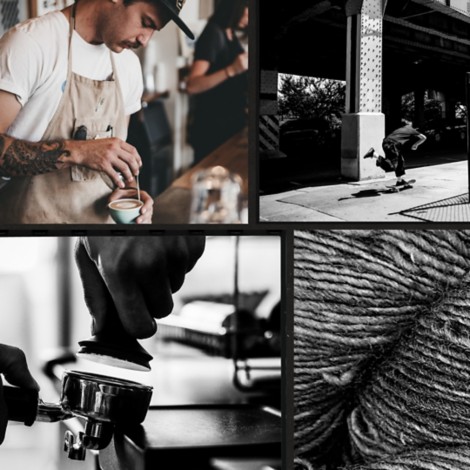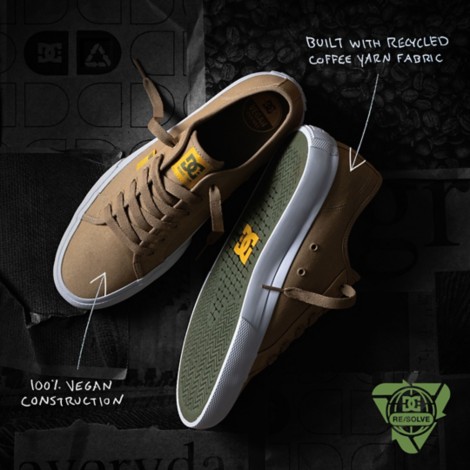 DC + CAT & CLOUD
Chris Baca is an avid skater, a former barista champion (yes, that exists) and the founder of Cat & Cloud Coffee. Chris grew up working in skate shops and wants to bring the same vibe to the coffee world. In this video, Chris introduces you to the brand new DC Manual made from the S.Café ® Coffee Yarn fabric. Get inspired.
DC RE/SOLVE
For more than 25 years, DC has been pursuing the goal of producing skate shoes with unique quality. With the new RE/SOLVE series, the brand is setting a new way of sustainability. Responsibility has always been an essential part of the brand's culture. Now it's time to keep the brand developing to have a positive impact on the environmental problems worldwide.
PEOPLE; PRODUCT; PROCESS.
Rethinking begins with the people and the culture. From designers who dream up the products to the skateboarders who push their limits, everyone has a hand in affecting positive change.
DC turns its sustainable products into symbols of progress. It's not about "greenwashing" or "virtue signalling". It's about the goal of getting the culture to be more conscious of our planet.
This mindset is not just about skateboarding or snowboarding. Action climate-neutral requires a steady development in every step of the process. It's about life. And it's how we are committing ourselves to be smarter, cleaner, and more sustainable.