This years' Blue Tomato Plan P attracted international riders again to shred together in the Superpark Planai. Riders from Iceland, Hungary, Lithuania, Slovenia, Russia, Germany and Austria resisted the bad weather and were motivated as usual. Despite the bad eye sight the contest took place on a rail-setup on three hits instead of the kicker line. Plus, the contest spontaneously changed into a jib-Session with two runs. The Superpark Planai was in a perfect shape and earned some high praise from the Icelandic team.
The park was awesome. It was so great for the kids to ride a park in such a good shape

Margrét Róbertsdóttir
Snowboard
Motiejus Morauskas (LTU) won in the category "Snowboard men". He took his first win in a QParks Tour stop with a Lipslide 270, a boardslide switchup to frontboard to fakie and a cab 270 gap to frontboard to forward. His run got him 150 € of prize money and some nice Goodies. Blue Tomato employee Mani Lindmoser (AUT)convinced the judges twice: he won 100 € prize money and goodies for the 2nd place in the category Snowboard Men as well as a skate deck and a 100 € voucher from Blue Tomato for a backside blunt 450 out as best snowboard trick! Thanks to this, he'll get the chance to win a surf trip in Ecuador by Free Spirit at the very end of the QParks tour. The 3rd place and 50 € cash made Blue Tomato Team Rider Felix Widnig (AUT) happy:
It really was a family-like atmosphere and I enjoyed meeting all these people again, since I took part last year too!

Blue Tomato Rider Felix Widnig
Within the category "Snowboard Women"all three places went to Austrian girls. Emma Lantos convinced the judges with a 50/50 mute grab off, a boardslide and a gap lipslide. Kiara Zung won the 2nd place and Barbara Mayer the 3rd place.
Freeski
Within the category "Freeski Men" almost everyone won twice: Especially David Wolf (AUT) was the lucky one who won the 1st place with a left front 450, a right front 630 out and a switch left 270.The rider from TSV (Tyrolean ski club), which by the way cared for more than half of the starters, won 150 € of prize money, a skatedeck and a 100 € voucher by Blue Tomato as well as loads of goodies. Matej Svancer (AUT) celebrated a double win too: He reached 2nd place in the category "Freeski Men" as well as 1st place among the "Freeski Groms Men" by steezing it up with a left blindside 630, a right front 450 and a left 270 on. In both rankings he was followed by Luis Resch (AUT) who got 3rd in the category "Freeski Men" and made it to the 2nd place among the "Freeski Groms Men". Florian Pale (AUT), who is a TSV member too, won 3rd in the category "Freeski Groms Men".
Greta Staudacher (AUT) won the 1st place in this year's category "Freeski Women" after becoming 2nd last year and won 100 € of prize money. Greta won by rocking a left blindside surface swap, a slide and a slide to switch. The 2nd place went to Victoria Ressl (AUT).
Credits: QParks Roland Haschka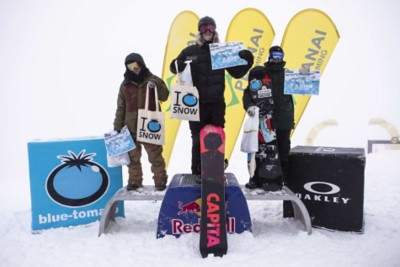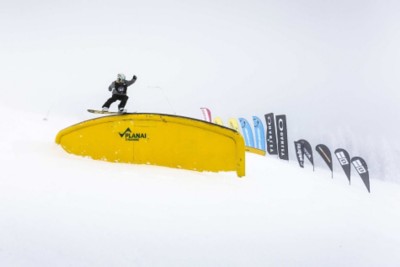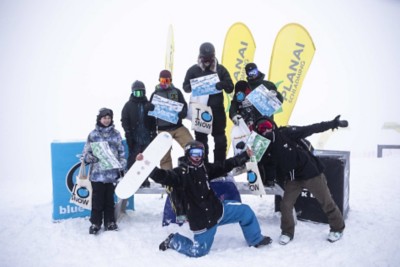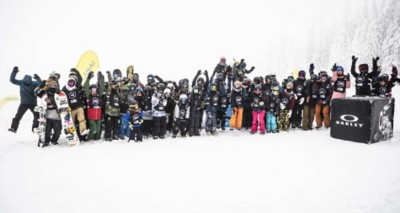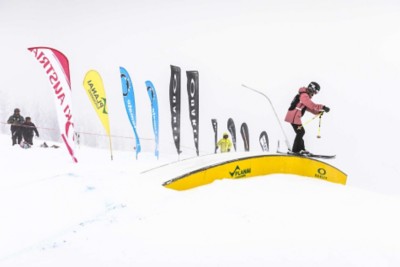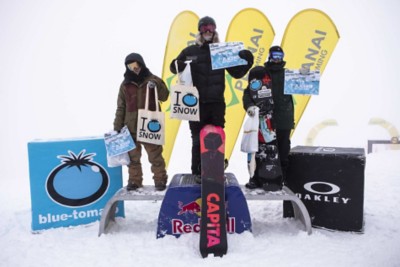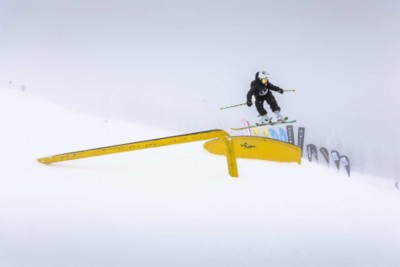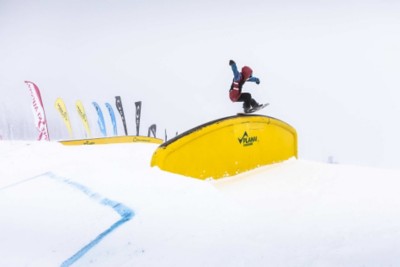 See you next time!
BIG THANKS to everyone who was part of the Blue Tomato Plan P 2019! Although the weather wasn't that good, Superpark Planai once again became a perfect playground for an awesome freestyle party!