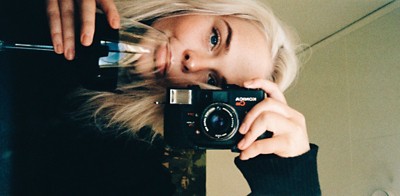 Perfect board for a beginner!
of Emmeli, 22 Mar 2022
As a girl who likes to cruise with a longboard, I loved the way I could do short and maneuverable turns especially when the board was intuitive and easy to learn. The motions on the surf skate were very similar to surfing and the grip tape and the low concave for stability provided firm footing and better control.


Since I have no- to little experience with a surf skate, I tried shifting my weight to build up the speed slowly, also called pumping. Pumping made my board go faster without having to lift my feet up from the road. Just after a little practice every day, I learned how to pump and carve quite fast. After the first few sessions, I made significant progress and got the hang of it! It is a super fun and chill activity whenever I don't feel like skateboarding or longboarding. I found the board easy to get around with, and I also brought it with me as hand luggage on a flight with no problems. It's a board for everyone and every age who wants to learn to pump and carve boards. The motions also reminded me of a sunny day snowboarding with slushy snow.

Since I know little about surf skates, this board was an amazing option for me. The length of the board suits me perfectly and I feel safe hitting the bowl and road. The trucks and wheels are nicely adjusted to the board and the soft wheels provided a good grip and speed, even on rough surfaces. Next time I'm looking for a new board I think I'll try something shorter for the more advanced ride, but for now, I'm very happy with my board!