Innsbruck is calling for finals!
After 11 stops in 7 countries, the Best Foot Foward Tour 2022 is entering its final round. The Grand Finale will go down on October 1st in Innsbruck, followed by the World Rookie Tour Final on October 2nd. It's going to be a crazy weekend and we have alot of awesome things planned for the riders - so stay tuned!
For the Finals: Blue Tomato teamed up with TampaAm! The top 3 men and the first place of the womens Podium of the big finals in Innsbruck on the 01.10.2022, will get the chance to participate in the qualifications on saturday at TampaAm in November 2022. Flight and hotel costs will be covered by us!
You can't make it to the finals but don't want to miss the event? Don't worry - we've got you covered!
We are hosting a live stream for the entire duration of the contest.
Timetable Skateweekend Innsbruck 30.09 - 02.10.2022
Friday, 30. Sept.:
Innsbruck @ Night Special 15% off all items @ Blue Tomato Shop Innsbruck
from 11am Walk in Tattoo Session by INN the CITY INK-TattooStudio @ Blue Tomato Shop Innsbruck
8pm – 9:00pm €1.000 Cash4Tricks Night Mini-Ramp Session @ Marktplatz, Innsbruck
Saturday, 01. Okt.:
from 11am Best Foot Forward Semi-Finals; Brand Village with workshops & actions @ Skatehalle Innsbruck
from 4pm Best Foot Forward Finals @ Skatehalle Innsbruck & our livestream
Sunday, 02. Okt.:
from 10am World Rookie Tour Finals @ Skatehalle Innsbruck
from 11am Brand Village with workshops & actions @ Skatehalle Innsbruck
While waiting for the finals, here are some recaps of the previous tour stops in 2022:
1. Stopp: 30.04.2022 in Vienna - AT, Copa Beach Skatepark
2. Stopp: 14.05.2022 in Maribor - SLO, Maribor Skatepark
3. Stopp: 26.05.2022 in Hamburg - DE, TSG Bergedorf
4. Stopp: 28.05.2022 in Berlin - DE, Skatehalle Berlin
5. Stopp: 18.06.2022 in Vantaa - FI, Terminaali360 Skatepark
6. Stopp: 02.07.2022 in Chur - CH, Betongarta Skatepark
7. Stopp: 16.07.2022 in Ulm - DE, Reithalle Ulm
8. Stopp: 30.07.2022 in Düsseldorf - DE, Skatepark Eller
9. Stopp: 06.08.2022 in Bulle - CH, Stones Family Skatepark Bulle
10. Stopp: 13.08.2022 in Oslo - NO, Skur13 Skatehall
11. Stopp: 27.08.2022 in Amsterdam - NL, Zeeburg Skate Park
Like last year, the U20 riders (until birth year 2003) will have the opportunity to earn points for the World Rookie Tour Ranking at each BFF Tour stop: www.worldrookietour.com
Follow us on Instagram @bestfootforwardeurope to stay up to date and to not miss out on any further information.
_____________________________
Our Sponsors:
Innsbruck Tourism
We're glad to have Innsbruck Tourism on board for our Best Foot Forward Europe Finals 2022.
DC
DC Shoes is an American company that is known for their comfortable footwear for action sports, including skateboarding and snowboarding. The company also manufactures apparel, bags, accessories, hats and much more. DC is a long-time partner of the BFF Tour, and we look forward to another year together.
NIXON
Nixon watches for the surf and skateboard scene. That's what the brand from California has stood for since 1997. Whether watches made of stainless steel or with leather straps, sporty or elegant, digital or analogue - you decide! Different materials, for different models and moments.
STS Skate CO
Spred the Shred. STS brings top quality skateboards with creative designs to the world! They have been part of the tour since last year and joined the winners of 2021 together with the Blue Tomato event team through the nicest skateparks in LA and the surrounding area.
RedBull
Gives You Wings.
Chiemseer
A delicious Helles after the skate session? Chiemsser stands for the art of Bavarian brewing. They brew their beers with love and a lot of care in the Rosenheim brewery.
_____________________________________________________________________________________________________________________
Tour 2022
11. Amsterdam - 27.08.2022
Our 11th and therefore our last tour stop went down last Saturday during the Urban Sports Week in Amsterdam at Zeeburg Skatepark. Because of the massive skatepark the contest was split up in sections of the park. With a new
format, sunny weather and enthusiastic spectators, the skaters delivered once again. The final spot was the big stairset, where the 10 finalists really killed it.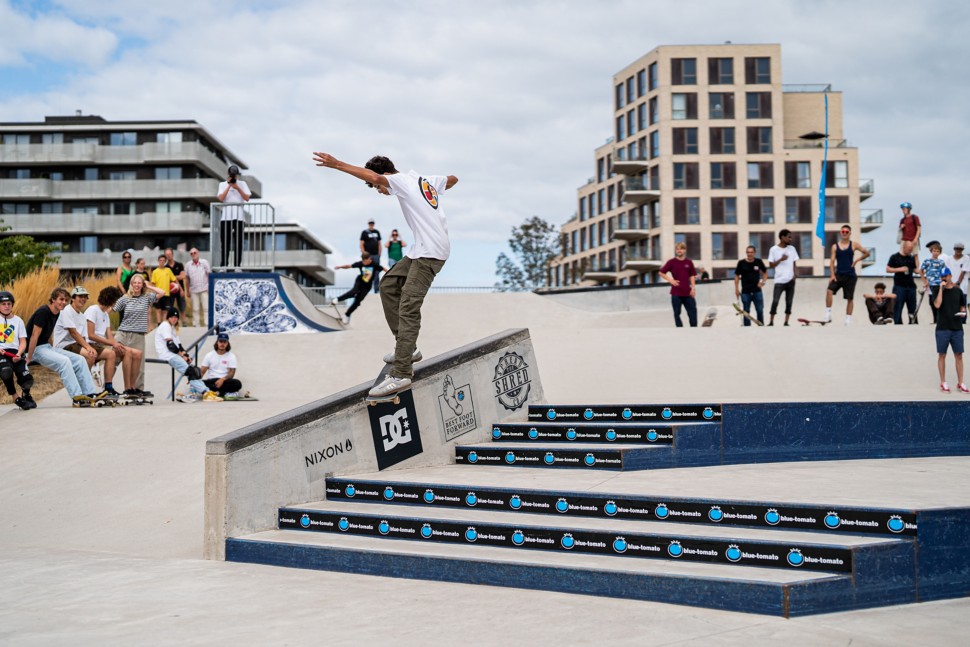 Image Credit: Flatspot Magazine
Podium
Men
1st place: Daniel Moragues
2nd place: Diego Broest
3rd place: Tijmen Overbeek
Wmn
1st place: Penelope Cremer
2nd place: Simone Kirchebner
3rd place: Liv Nelemans
Groms
1st place: Emeth van den Bergh
2nd place: Mads Kreetz
3rd place: Doriano Lupo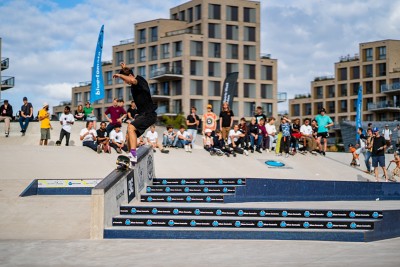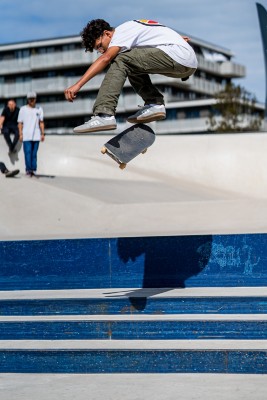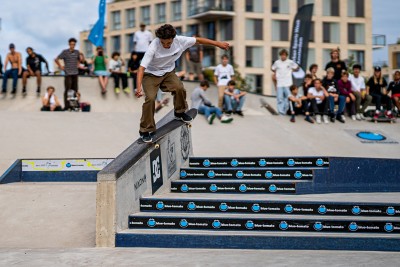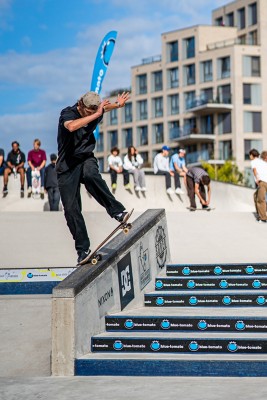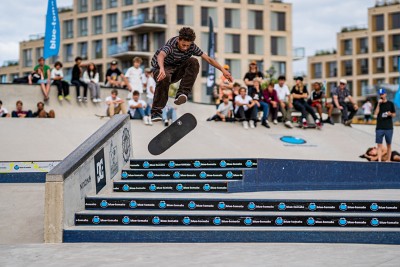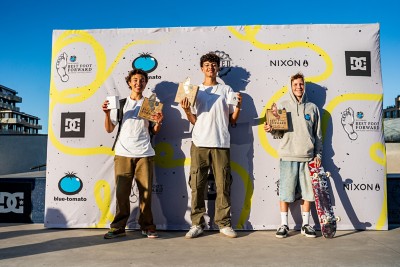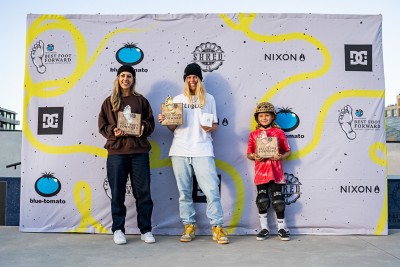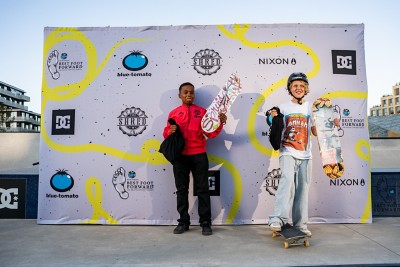 _____________________________________
10. Oslo - 13.08.2022
What a 10th tourstop it was! A bunch of young rippers impressed us with their impressive skills and some good known locals represented skateboarding on an extreme high level at Skur 13 in Oslo
The top riders proved once more that they deserve the tickets to the BFF Finals in Innsbruck by using the whole course in a creative way and convincing with a great trick selection.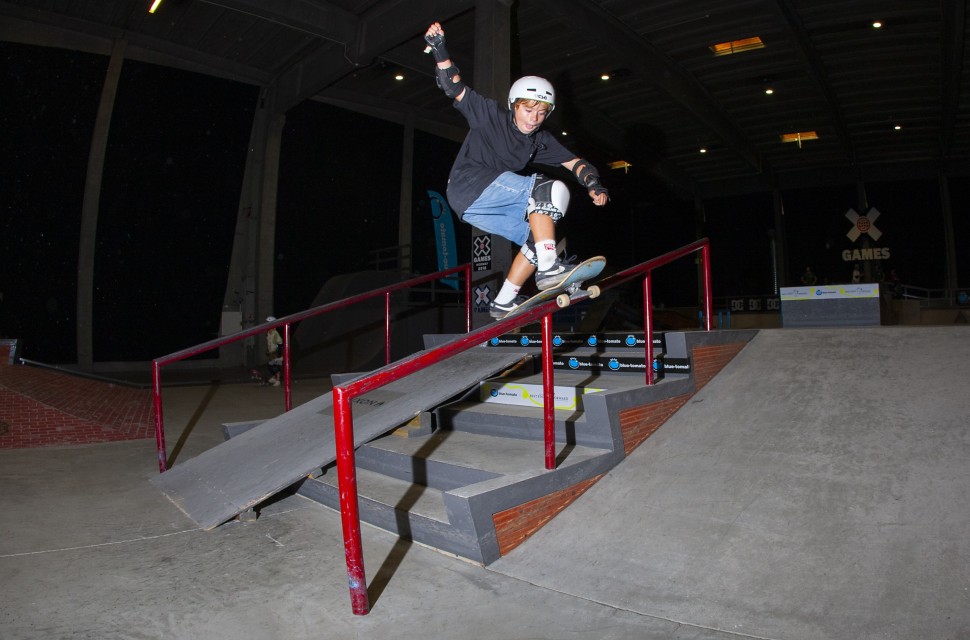 Image Credit: Carl Østberg
Podium
Men
1st place: Fredrik Tangerud
2nd place: Vitus Silas
3rd place: Jonas Carlsson
Wmn
1st place: Maja Spatscheck
2nd place: Sofie Gustavsen
3rd place: Emine Kinck
Groms
1st place: Patrick Tveitan Weider
2nd place: Aksel Sørum
3rd place: Nikolai Barrameda Karlsten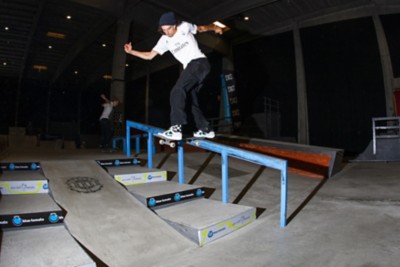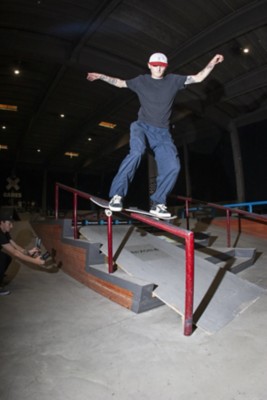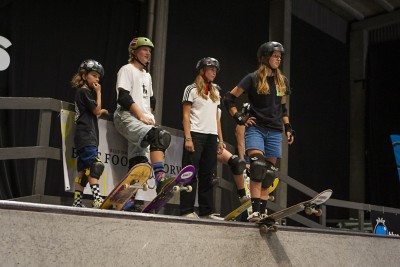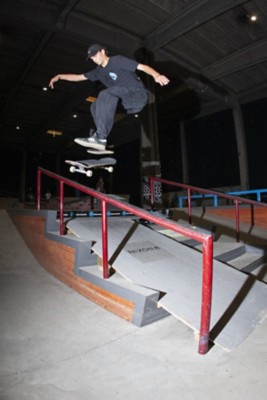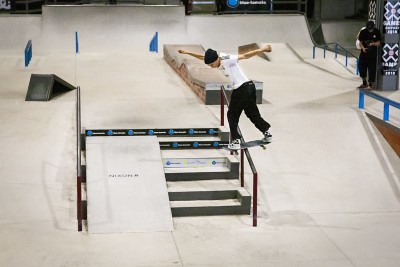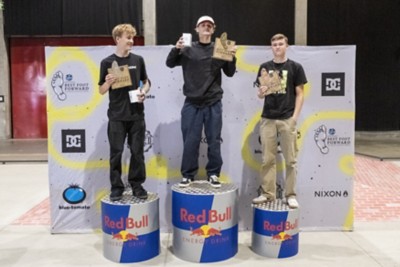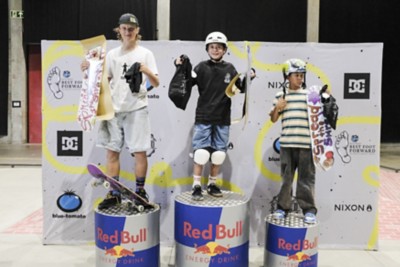 ____________________________________
9. Bulle - 06.08.2022
At the 9th tourstop in Bulle an exceptional amount of young rippers impressed us with impressive skills.
The top two Jan Hirt and Noel Schärer upped the already high caliber of skating to an international level that ensured great atmosphere at Stones Family Skatepark from the quali to the cash4tricks session.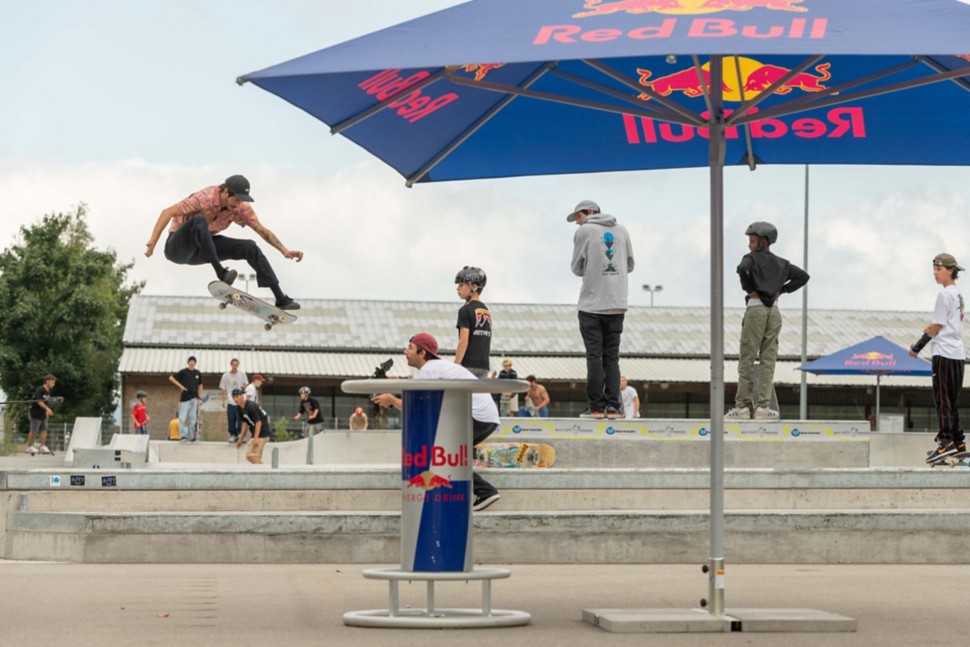 Image Credit: Sebastiano Bartoloni
Podium
Men
1st place: Jan Hirt
2nd place: Noel Schärer
3rd place: Simon Gerber
Groms
1st place: Franck Gerber
2nd place: Lenni Jenny
3rd place: Marlon Leibundgut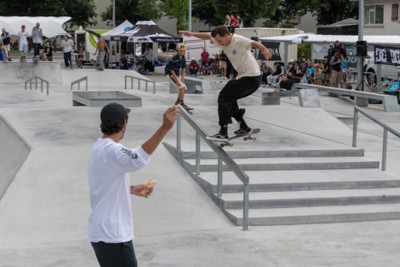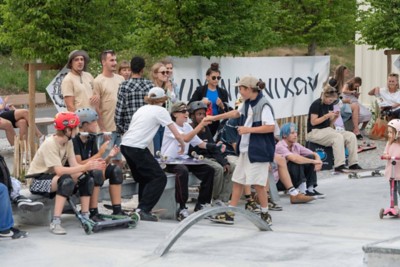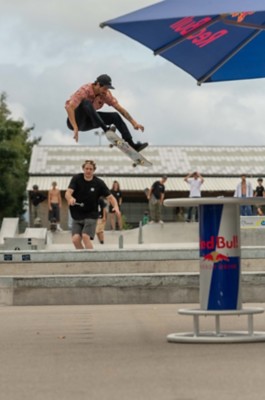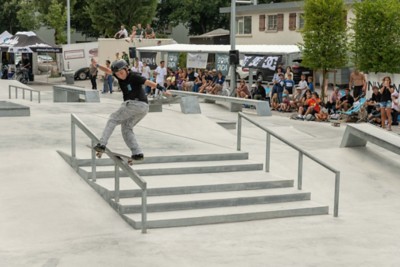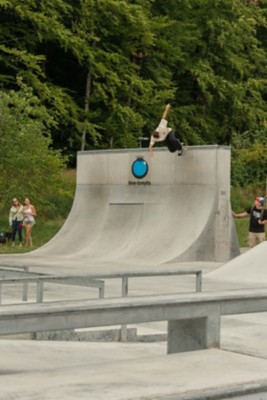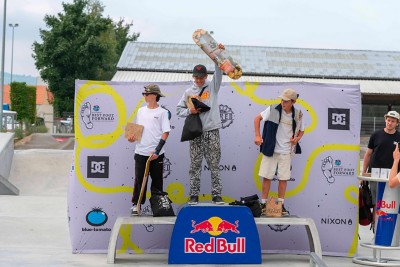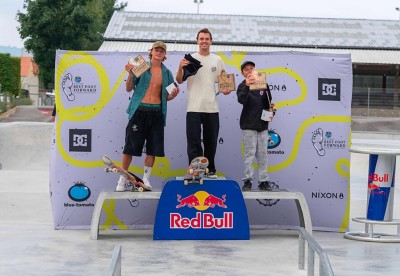 ____________________________________
8. Düsseldorf - 30.07.2022
At the 8th stop of the Best Foot Forward Tour 65 riders from 7 nations delivered again.
Crazy tricks, delicious empanadas and sunshine made this day in the skatepark Eller again unforgettable.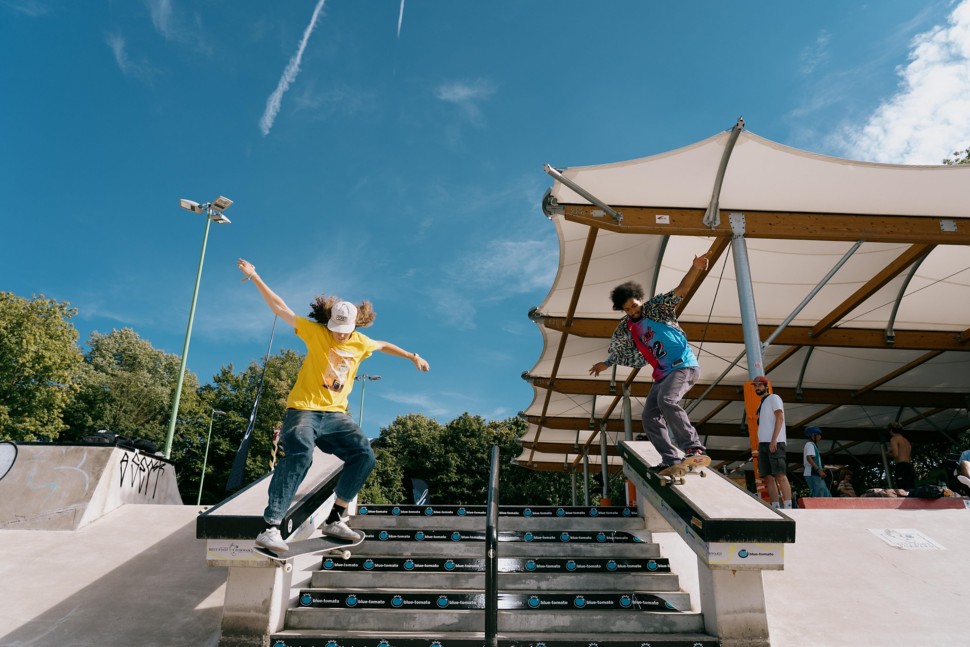 Image Credit: Michi Sgouro
Podium
Men
1st place: Pasquale Zollino
2nd place: Alex Ring
3rd place: Nico Böttchen
Women
1st place: Jessica Tran
2nd place: Lina Damerow
3rd place: Penélope Cremer
Groms
1st place: Ruben Bauer
2nd place: James Wright
3rd place: Moritz Hammerschmidt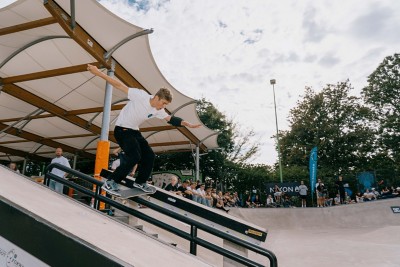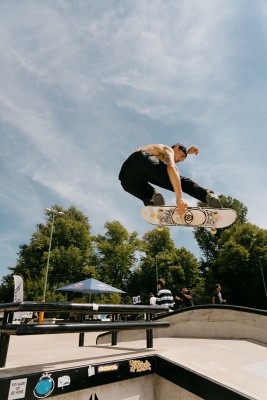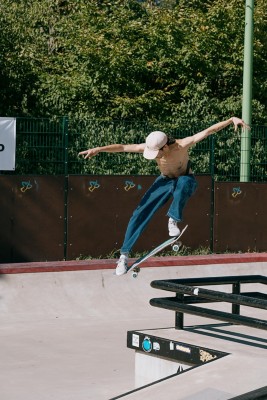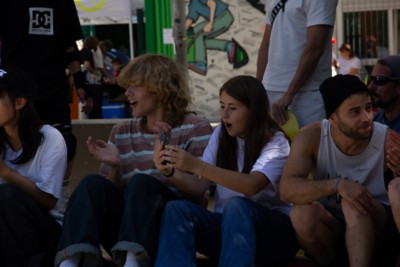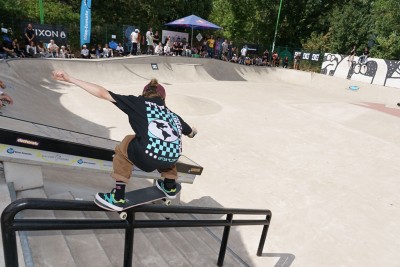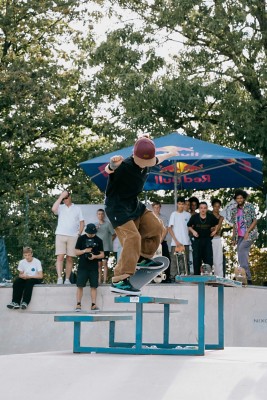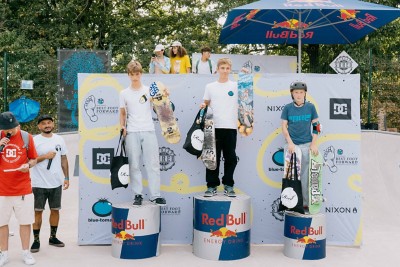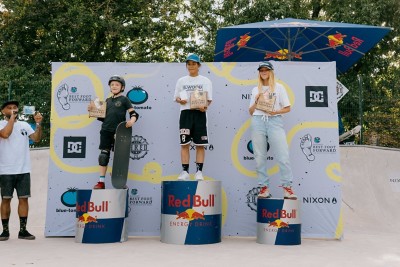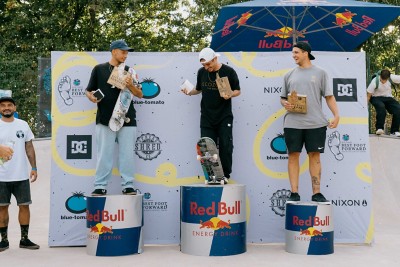 ____________________________________
7. Ulm - 16.07.2022
For the 7th stop, the Best Foot Forward Tour stopped again at Reithalle Ulm.
And this year was in no way less than last year, it was again an amazing stop.
43 riders from 3 nations came to show their best. Besides a great finale, the Cash4Tricks session was with a special obstacle in the mini-ramp a big highlight.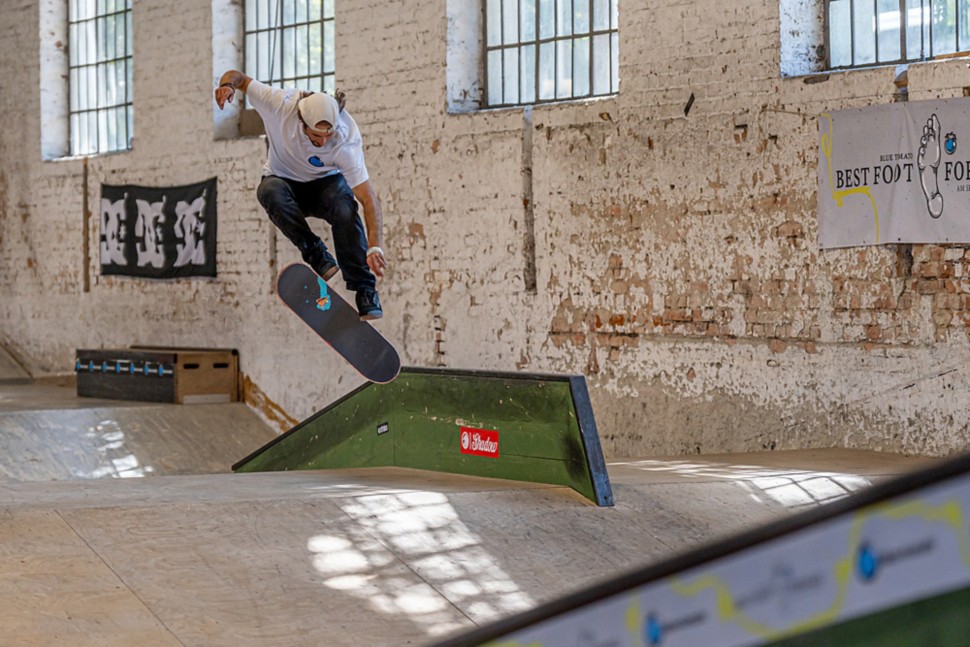 Image Credit: Philipp Röger
Podium
Men
1st place: Lenni Pfeiffer
2nd place: Anton Wessely
3rd place: Emeth van den Bergh
Women
1st place: Catherine Marquis
2nd place: Fiona Wessely
3rd place: Jennifer Schneeweiß
Groms
1st place: Mark Zimpfer
2nd place: Leander Duhr
3rd place: Ruben Bauer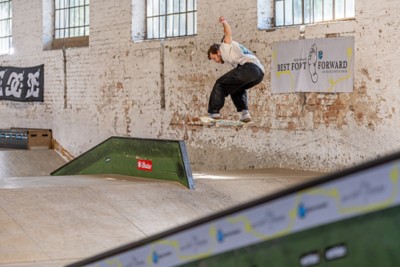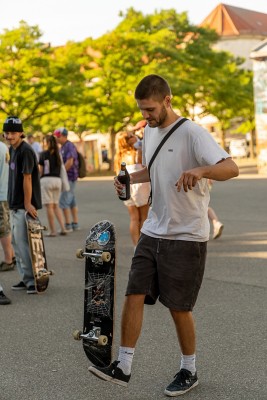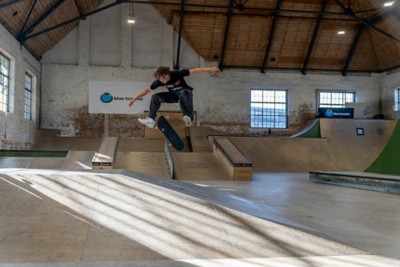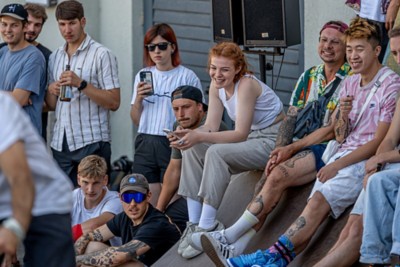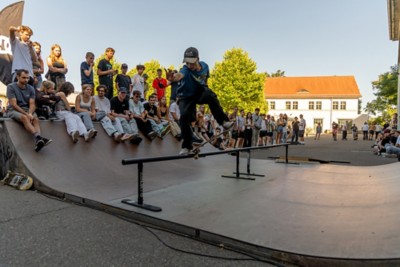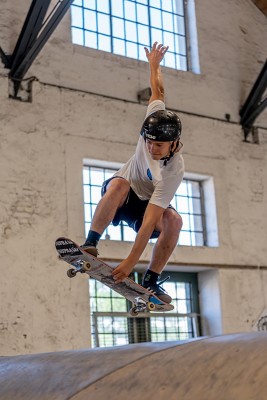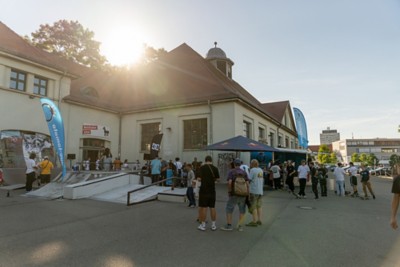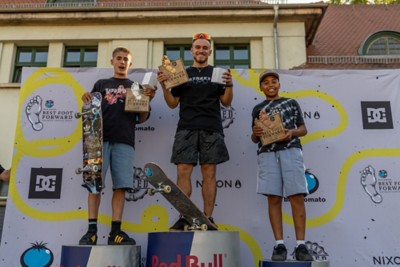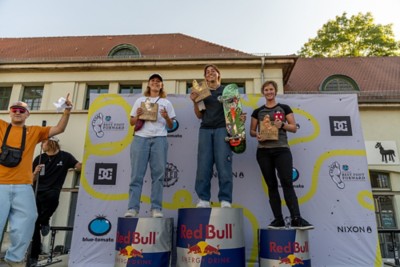 ____________________________________
6. Chur - 02.07.2022
On the 2nd of July the Best Foot Forward Tour stopped for the first time, this year, in Switzerland at BETONGARTA Skatepark - Chur.
With 40 riders from 6 nations, sunshine, an awesome level of skating and fantastic hot dogs from Rollbrettclub Chur/Word Skateboard Factory it definitely was a day for the books.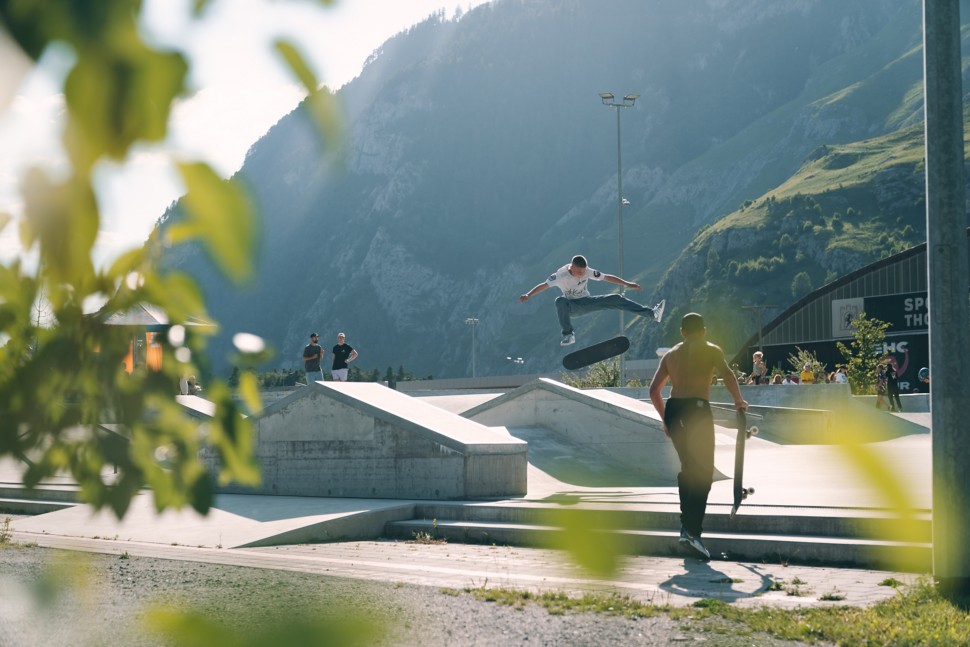 Image Credit: Urban Engel
Podium
Men
1st place: Bruno Simoes
2nd place: Micha Kowner
3rd place: Noam Lichtenstein
Women
1st place: Julia Grenacher
2nd place: Sarah Luna Jäger
3rd place: Lena Riggenbach
Groms
1st place: Vendelin Züger
2nd place: Luis Lingg
3rd place: Ziegler Sebastian Gallusser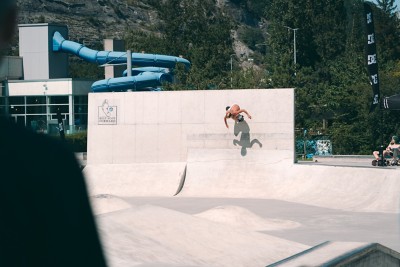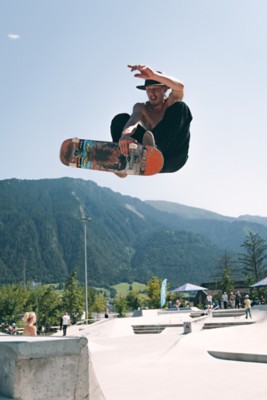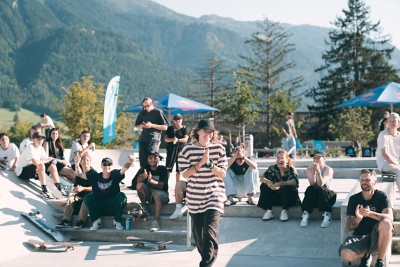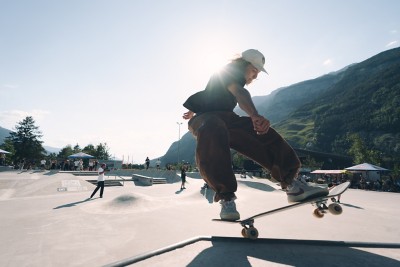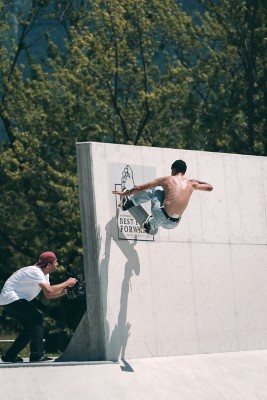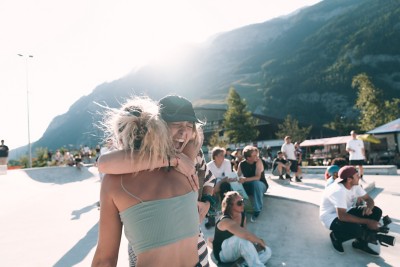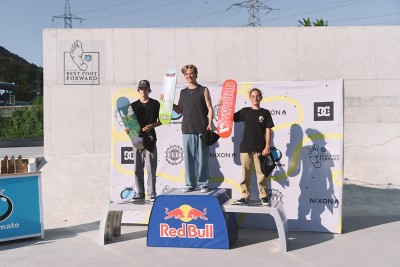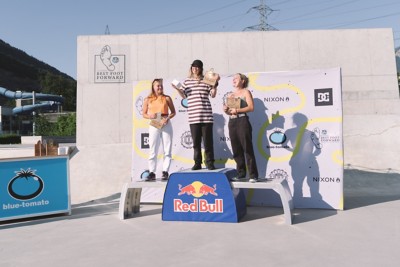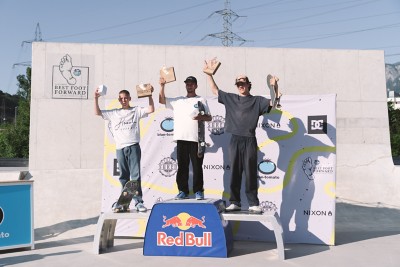 ____________________________________
5. Vantaa - 18.06.2022
At the 5th stop of the Best Foot Forward Tour the finnish weather just would not align with our plans.
Luckily however, the Terminaali360 skatepark in Espoo offered us not only a dry location on short notice but also an amazing indoor set-up.
Compared to our other stops the amount of participants was rather manageable. But 21 skaters from Finland showed an amazing level of skating and the atmosphere at the contest was amazing.
Another unique highlight of the day was the HELride Pool Jam!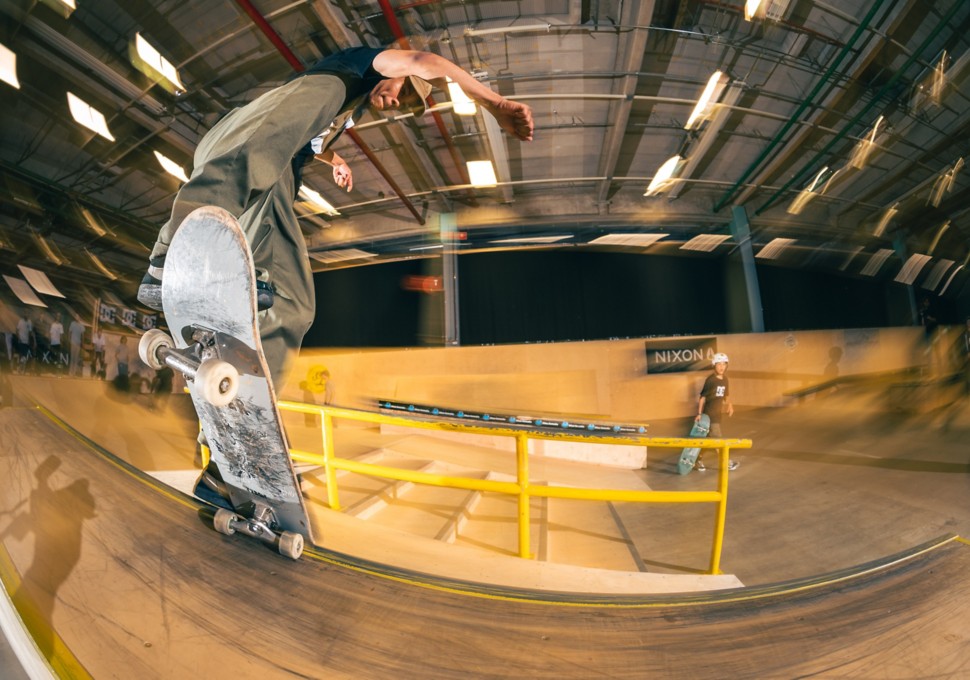 Image Credit: Arttu Heikkine
Podium
Men
1st place: Aapo Olervo
2nd place: Briston Basola
3rd place: Toivo Palomaa
Women
1st place: Sanni Mantilo
Groms
1st place: Eero Kurki
2nd place: Veikko-Matias Vuorenpalo
3rd place: Toivo Kivistö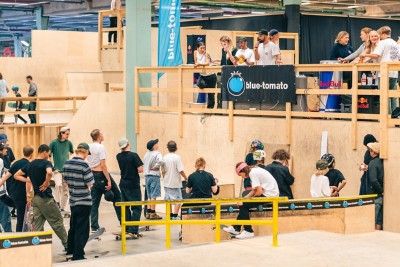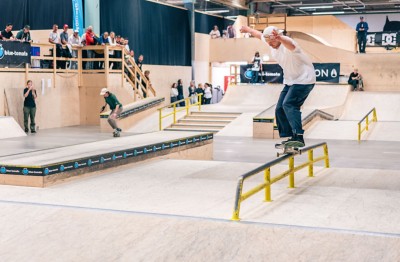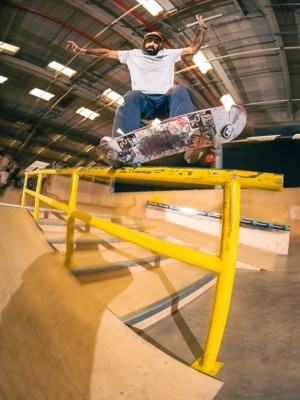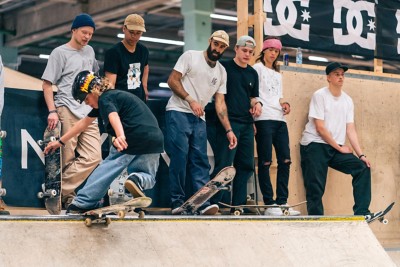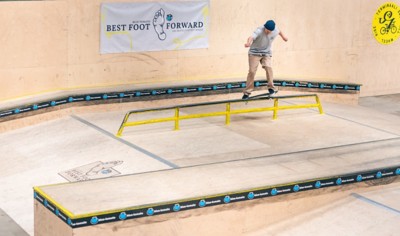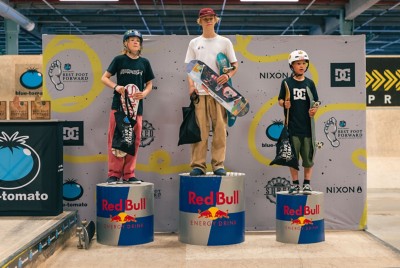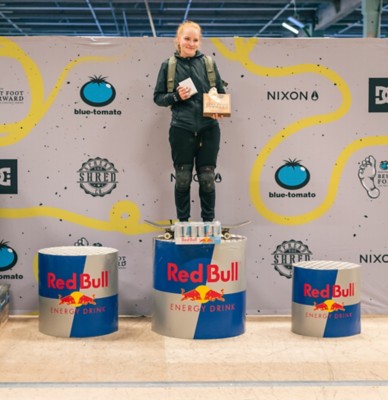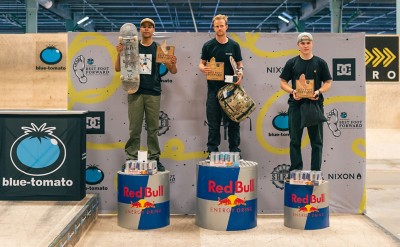 ____________________________________
3. Hamburg - 26.05.2022 + 4. Berlin - 28.05.2022
What a skate weekend!
This time there was not only one contest - we took advantage of the extended weekend and added a second tour stop.
BERLIN and HAMBURG - it was an absolute honor.
HAMBURG:
The third tour stop in Hamburg at Allerfornia Skatepark was our biggest tour stop so far with 70 riders from 6 nations.
Even though the finale & the Cash4Tricks session unfortunately wasn't doable, because of the rain - the good vibes weren't spoiled and at the prizegiving the winners were celebrated to the fullest.
The team from Allerfornia Skatepark made a real festival out of our stop, so besides our contest there was also a great side program, including a graffiti workshop.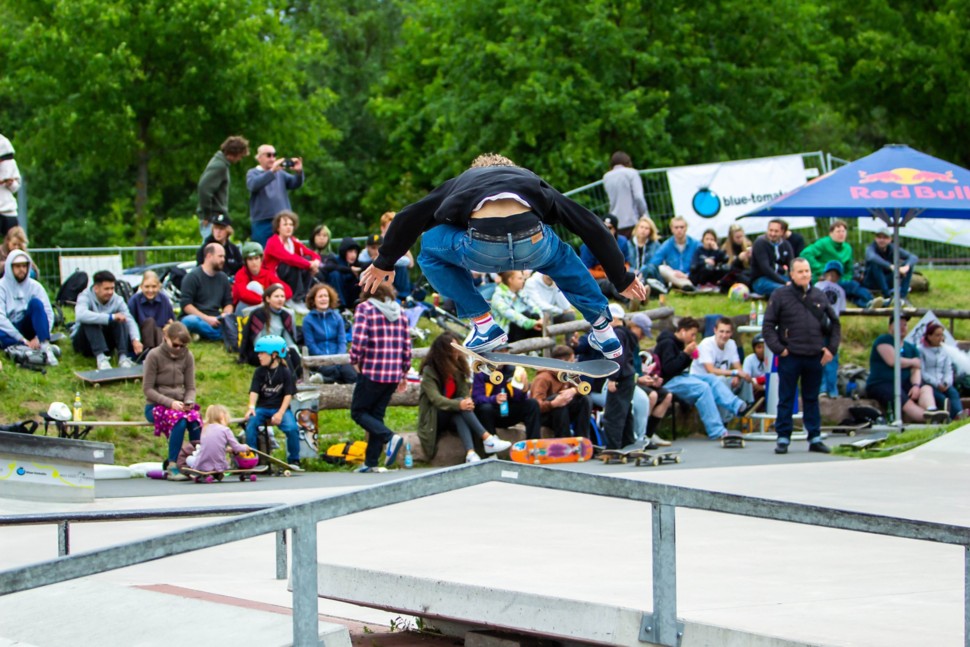 Image Credit: Luke Betts
BERLIN:
Two days later, we visited the Skatehalle Berlin for our fourth tour stop. And once again, the boys & girls showed their skateskills. We welcomed 60 riders from 7 nations to Berlin this year.
After an incredible final, there was a huge Cash4Tricks session at the double set. After a successful contest day - the participants and spectators ended the day with a skate video premiere in the skate yard of the skate hall.
Sandro Brett - "Lost my teeth" by Denito
&
"Borderless" followed by Danny Brown's Part "BREXIT" by Marmol International Skate Media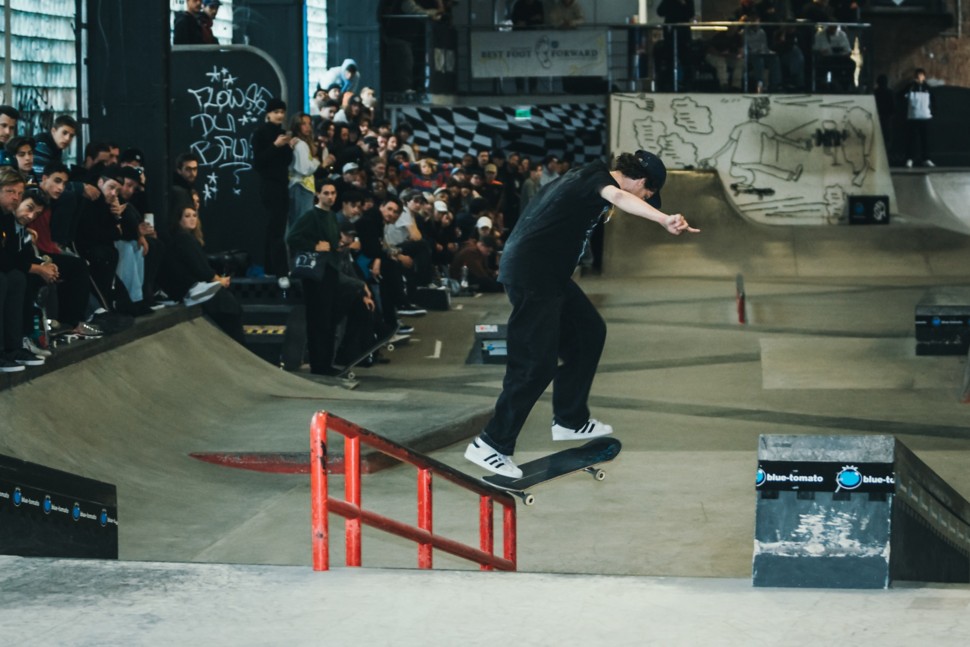 Podium – Hamburg
Men
1st place: Djai Marchena
2nd place: Deniel Cramer
3rd place: Mike Brauer
Women
1st place: Julia Plaggenborg
2nd place: Sterre Maijer
3rd place: Malia Möller
Groms
1st place: Jesse Klös
2nd place: Emeth van d. Berg
3rd place: James Wright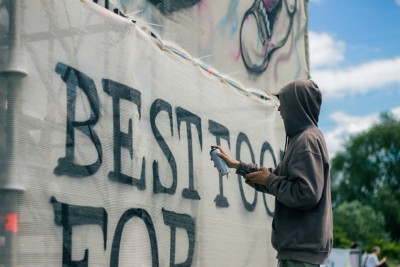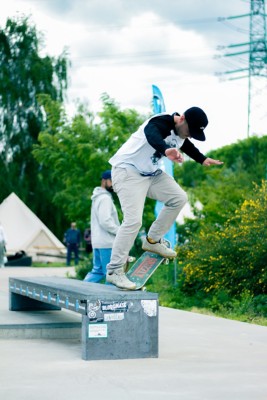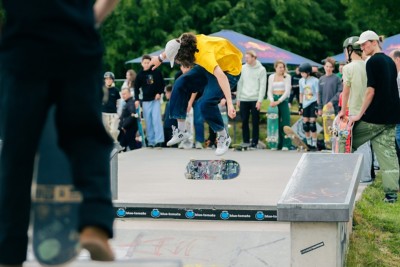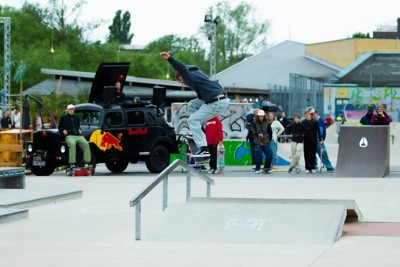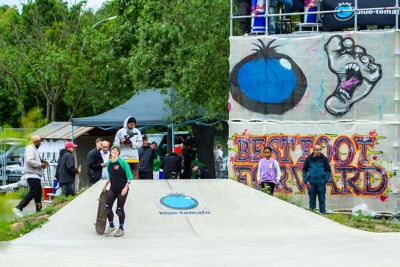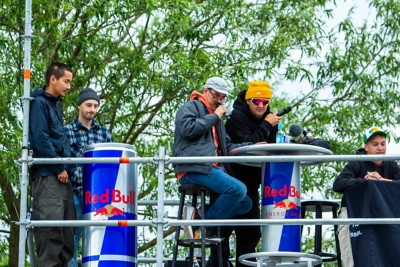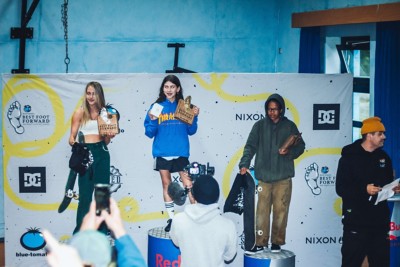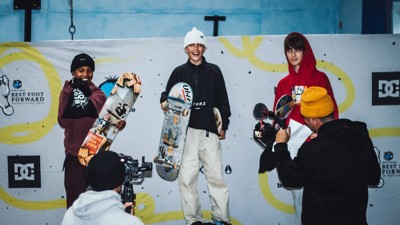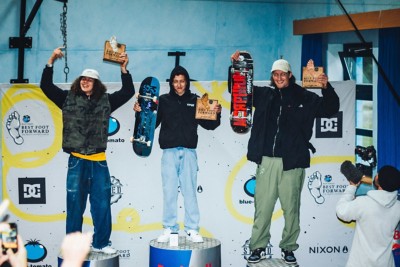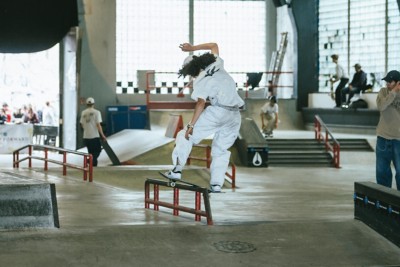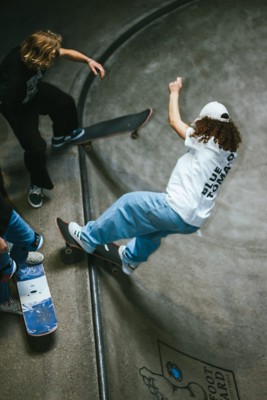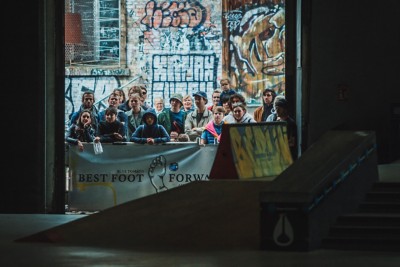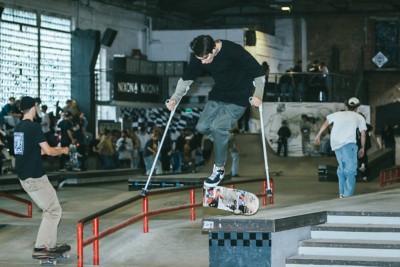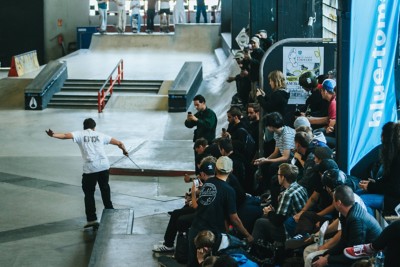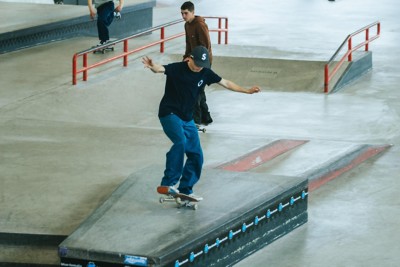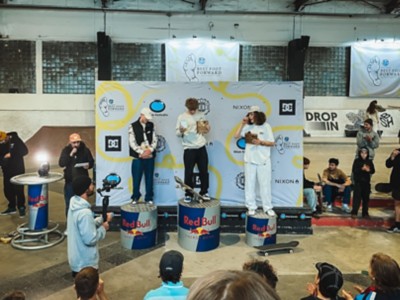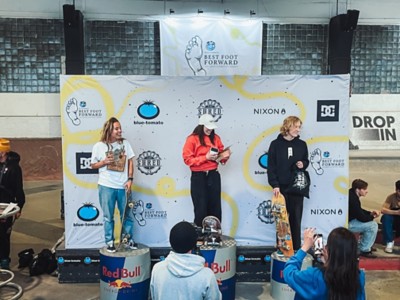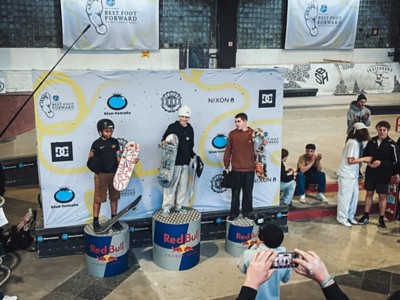 We say THANK YOU to everyone who was there and are already looking forward to the next Best Foot Forward Tour stop on 18.06. in Vantaa, Finland!
____________________________________
2. Maribor - 14.05.2022
After a successful start of the tour in Vienna, the second Best Foot Forward Europe tour stop in Maribor was also a full success!
With 59 skaters from a total of 10 different nations, the rider field in Maribor was very international, similar to last year.
Good weather, the perfect Maribor Skatepark and the good vibes of the spectators and skaters made the event a very unique spectacle. Thanks to everyone who came out!
Next Stopps Hamburg & Berlin!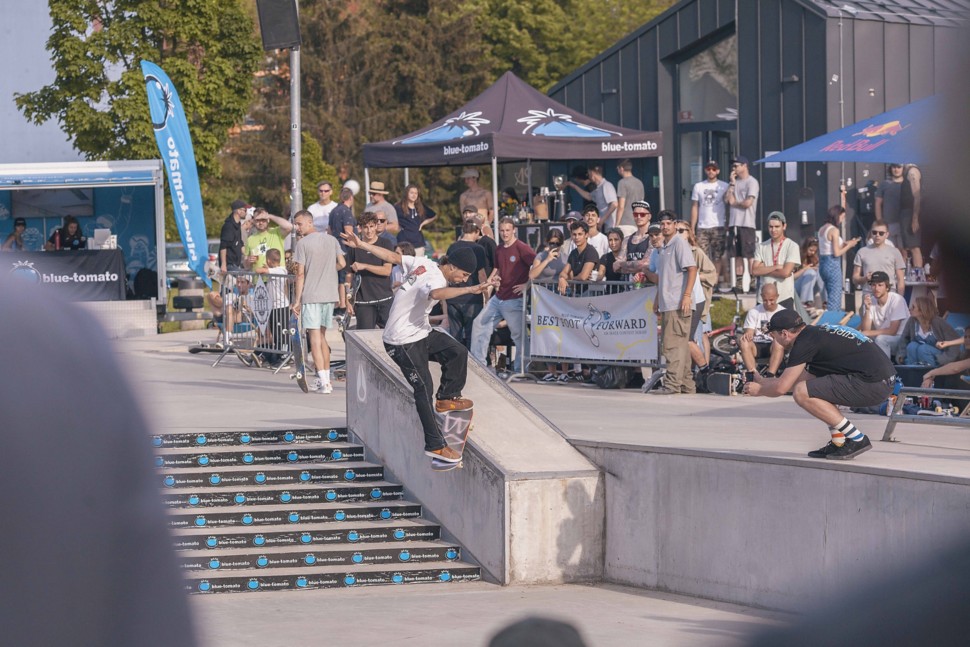 Credit: Drago Emberisic
Podium
Men
1st place: Agustin Aquila
2nd place: Martin Atanasov
3rd place: Mitja Tezak
Women
1st place: Julia Placek
2nd place: Dora Grabecz-Horvath
3rd place: Rajana Spiljak
Groms
1st place: Patric Ilut
2nd place: Frenk Martinsek
3rd place: Zak Topolovec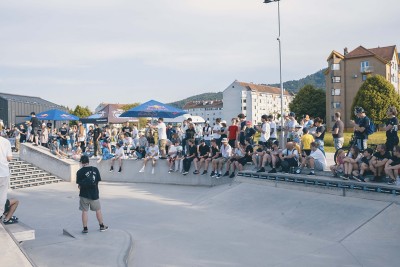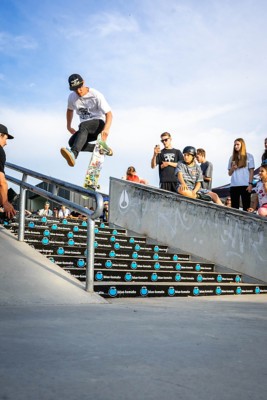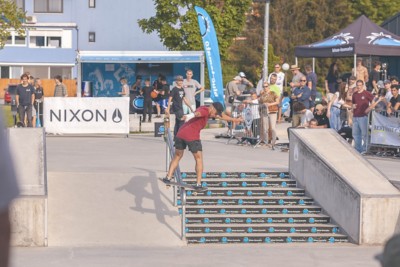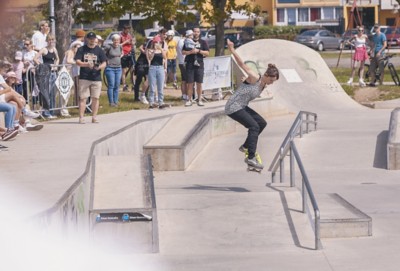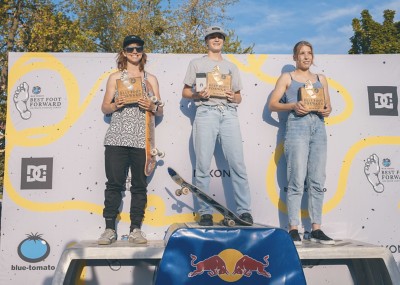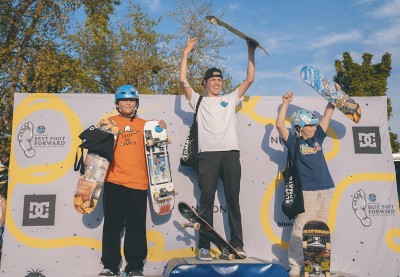 Image Credit: Drago Emberisic & Gal Vrbnjak
____________________________________
1. Vienna - 30.04.2022:
The Best Foot Forward Europe Tour celebrated its 2022 Tour debut on 30th of April at the Copa Beach Plaza skatepark in Vienna. With sunny weather, good vibes and a top skatepark, the skaters got the crowd going.
With many familiar faces as well as many new riders, the tour kick-off with 52 riders from 7 nations became a true spectacle.
Another highlight was the very successful Cash4Tricks session with banger tricks on the stair set. You had to be quick, because with so many creative tricks, the money was quickly spent.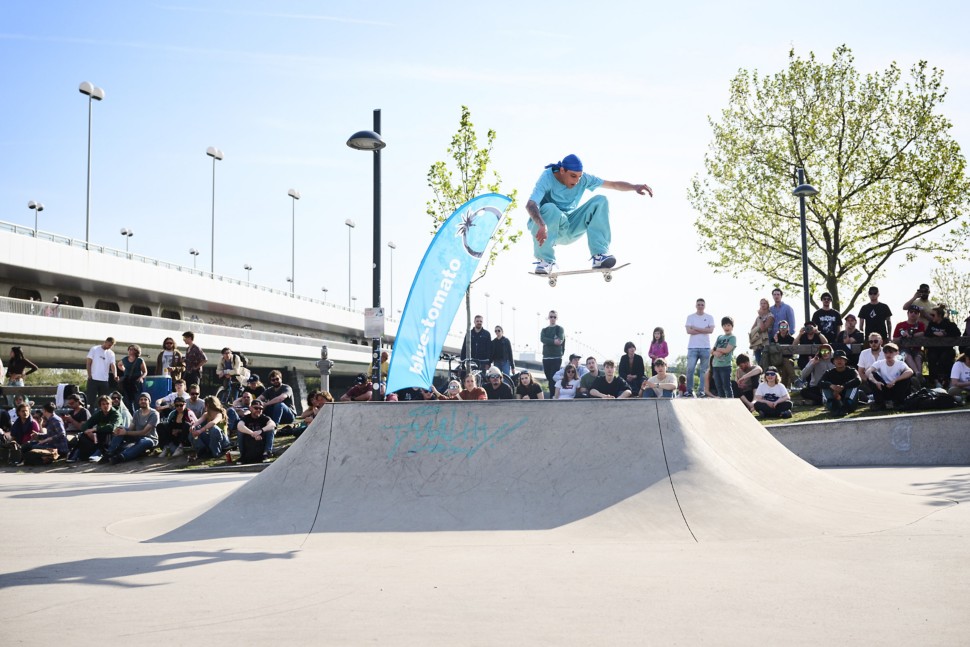 Image Credit: Phillip Carl Riedel
Podium
Men
1st place: Santino Exenberger
2nd place: Marcell Dessewffy
3rd place: Yakov Terrell
Women
1st place: Julia Placek
2nd place: Nadia Scherer
3rd place: Sterr Meijer
Groms
1st place: Ilias Karamichailidis
2nd place: Patric Illut
3rd place: Ziegler Aime Samuel Yas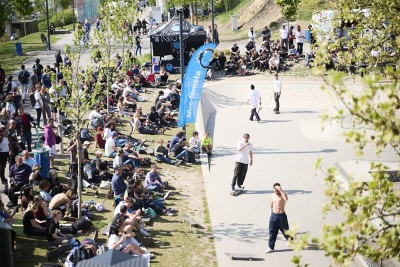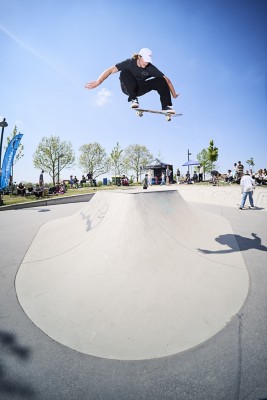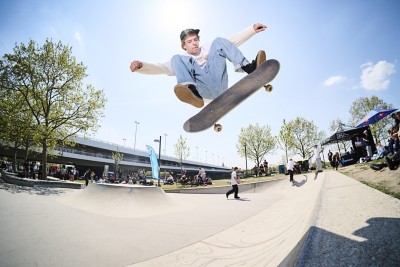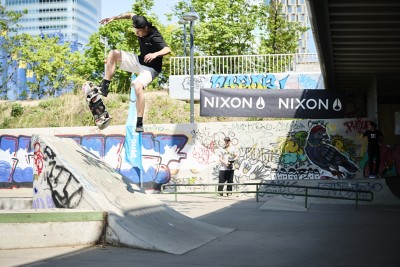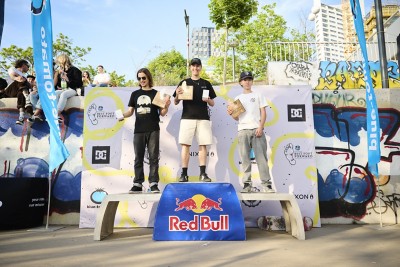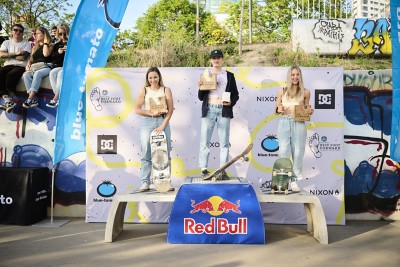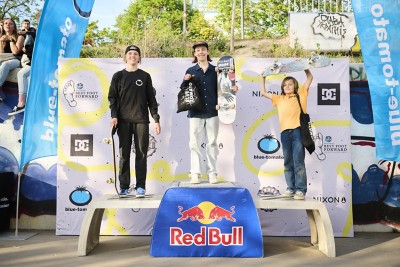 Image Credit: Phillipp Carl Riedl
_________________________________________________________________________________________________________________
Recap: Winnerstrip USA 2022
Together with the winners of 2021 the journey started directly to sunny San Francisco USA. Once there, everyone grabbed their skateboards and started exploring different Skateparks and iconic Skatespots around the city. The crème de la crème of the whole trip were the visits to: Thrasher, Deluxe, Brailleskate, NHS INC. and a trip to Los Angeles to the Berrics. Apart from skating, what made this trip so memorable were the nice dinners, the conversations, and the new people they met.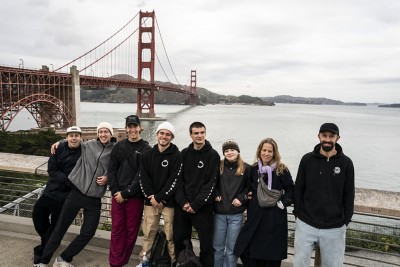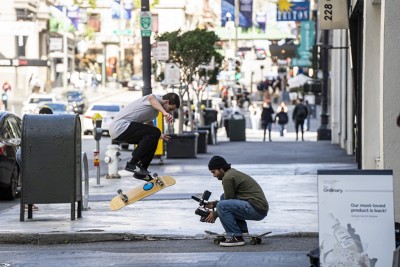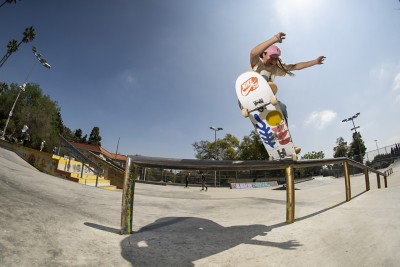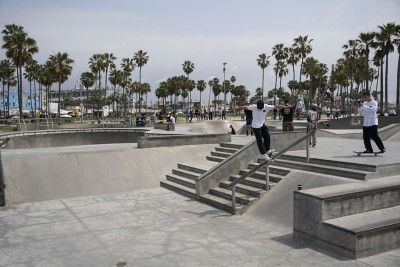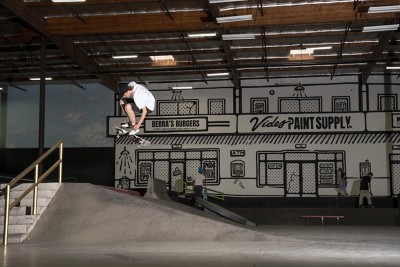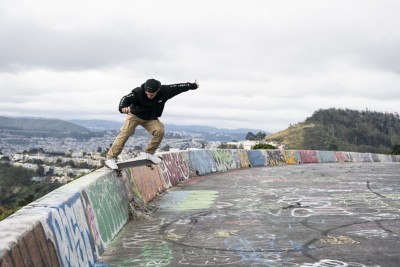 Recap: Best Foot Forward European Finals
After 10 amazing stopps, with more than 500 skaters from 21 different countries, Best Foot Forward went to Innsbruck for the BIG FINALS. On the 02.10.2021 the 40 best skaters from 13 countries came together & showed why they gained a spot in the European Finals!
Podium:
Men:
1st place: Martin Atanasov- @martin_sk8atnsv
2nd place: Lenni Pfeiffer - @lennipfeiffer
3rd place: Santino Exenberger - @santinoexenberger
Women:
1st place: Liv Broder - @liv.broder
2nd place: Julia Placek - @july.sk8
3rd place: Jeromine Louvet - @jeromine.louvet
Check out the Recap Clip:
Full Recap Clip: