Snowboard Pants – functional, comfortable and stylish
There are many good reasons for why you rarely see snowboarders in their regular jeans on the mountain. One reason is that it's way too cold, of course. But there are also many other good arguments for buying snowboard pants. First, you should get an idea of what you really need on the mountain. Then choose your new snow pants depending on their water column, breathability and other important features. Blue Tomato has the perfect pair of snow pants for every taste!

When it comes to snow pant designs, brands like Burton and Volcom find their inspiration from the latest street styles. The classic zip closure with poppers at the waist has become a standard for most models. In addition to being able to adjust the width individually, you get the right amount of flexibility for when you're on your snowboard. The fit and material are very important criteria: you don't want really want baggy pants for long splitboard-tours. Similarly, you wouldn't choose super warm Gore-Tex pants for spring sessions in the park.


Water Column, Breathability and Co. – Keep moisture out!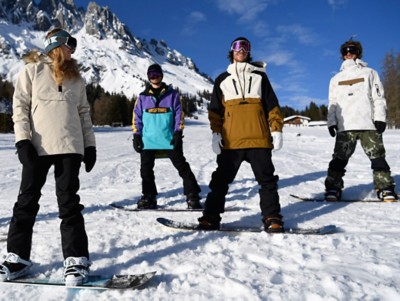 While tastes may very when it comes to slim fit, loose fit, and other styles of snow pants, there's one thing that usually everyone can agree on: snow pants need to be functional! An extremely important feature is the water column. But what column and why is it measured in millimetres? Picture it like this: an open cylinder is filled with water and placed on top of the material to test how much water pressure can be applied before the first drops seep through the material. The figure indicates how waterproof your snowpants are – the higher the water column, the longer you'll stay dry!


A similar figure is the breathability of your snowboard pants. It is measured in grammes per square metre and describes how many grammes of water vapour can escape through the fabric in 24 hours. The higher, the better! Especially in warmer temperatures or during more demanding tours, the breathability of the fabric is very important.

If you enjoy nothing more than being waist-high in powder in minus ten degrees, you should think about getting some insulated snow pants. The outer layer is waterproof as usual, while additional fleece or Primaloft materials on the inside give great warmth. The renowned GORE-TEX® technology is perfect for these requirements. It keeps moisture out by using an internal membrane.


Hightech Pants: Features, features, and more features!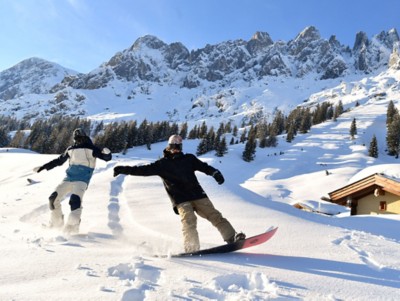 Often, it's the little things that make a big difference. You wouldn't believe how many features might be hidden in your new snow pants!

Taped seams are an important detail to look out for. At least the most critical seams should be taped, but fully taped seams are even better – this is usually a standard, particularly in higher price classes. That way, moisture has no way of getting in through any of the seams of your snowboard pants.

When buying a new companion for your day on the mountain, a lot of other features play an important role, too. How about boot gaiters and strengthened hems? It's often these little details that make a huge difference to the durability of your snow pants. A lift-pass pocket is a standard feature for almost all manufacturers, as well as several other pockets so you can store all your stuff. If you ever get to hot in your trousers in the spring, the various ventilation zips will help cool you down.

As you can see: when buying snowboard and outdoor pants, fun
ctionality is very important. If it's packed stylishly, that's even better. You'll find countless designs, patterns and colours at Blue Tomato! Whether you go for Burton, WearColour, Bergans or Armada – you will be happy with your choice!