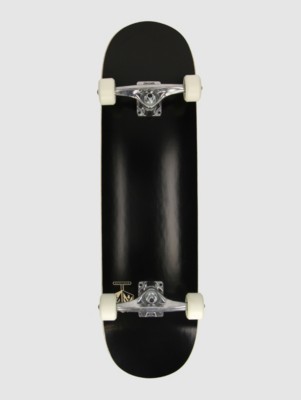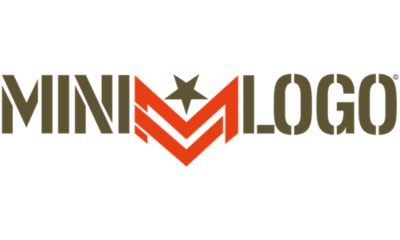 Mini Logo
Chevron Detonator 15 ML243 K20 8.25" Complet
Colour:
solid black/natural logo
Delivery time

only 3 to 5 business days
Surprisingly good in terms of quality and price. 
Mini Logo™ use only the best materials for their decks and are market leaders in the price-performance ratio. Thanks to Powell Peralta, Mini Logo™ uses 35 years of skateboard manufacturing experience to give you the best sizes, shapes and pop, all at an affordable price.

Riding style
The board is suitable for any terrain, whether street, park or ramp.

Shape
The K20 concave is a smooth double kick concave for a solid underfoot feel between the trucks. The slightly flatter nose and tail of the deck allow you to learn flip tricks easier. The shorter wheelbase is also ideal for younger skaters.

Setup 
The trucks and wheels are perfectly suited to the deck. The wheels are ideal for the smooth concrete floor in the skate park or for skating at the street spot. The stable trucks are characterised by very good turning behaviour. 


Skateboard Colour Disclaimer
The actual colours may vary from the product images.
Some skateboard decks have different dyed veneers or bottom colours to what is shown.
Attributes
Low concave for stability
Article number:

641911

Gender:

Width:

21 cm

Length (inch):

31.9 inch

Length (cm):

81.2 cm

1 inch = 2,54 cm

Skateboard Features:

Standard Popsicle shape

Wheelbase:

14.25 inch

Distance between front and rear truck. 1 inch = 2,54 cm

Wheel Size:

53 mm

Hardness Wheels:

101A

Usually from 75A (soft - silent, grip) to 101A (hard - fast, technical)
Features
Mini Logo skateboard
Chevron Detonator
ML 243 skateboard shape
K20 concave
Fully assembled
Mini Logo Hardware
Ideal for beginners and younger skaters
About Mini Logo
Mini Logo is a staple in the skateboarding industry, hitting shelves as early as 1996. Presenting the skate scene with high-quality, locally produced, monochrome decks helped Mini Logo in their rise to fame. As one of the few brands on the market without a pro team, Mini Logo instead focuses on a grassroots movement of their so called "militants", helping to keep skateboarding local.