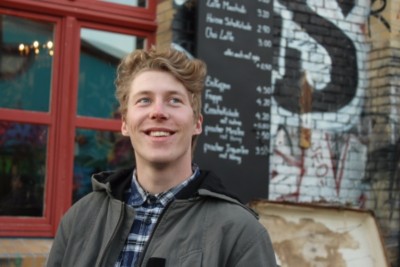 Fine starter fins
of Samuel, Blue Tomato Shop Utrecht, Blue Tomato, 13 May 2020
I chose these fins because they usually go together with the Softech fish I bought. They flexy at the top with a firm base and the FCS II system makes it super easy to take them in and out. I hit the beach a few times and took a few good tumbles with them but they stay firmly put and can handle a rough beach break. They come in medium size, perfect for my 75 kilos, and they give the board a feel inbetween steady and skatey; they provide enough hold but also let you push your turn a bit.

I used them in Dutch surf, in rough conditions. I really like the material, the sturdy flex and the FCS II system; I keep checking to see if I've lost a fin but this really doesn't seem an issue with these fins. Once they're in, they're stuck. They provide the hold I need during surfing but I can tell that a stronger, thinner hard-plastic fin would give me slightly more speed down the line. The skatey feel is nice, unless the wave becomes very big or very choppy, in which case you get the feeling that you're sliding around a bit once you stand up.

All in all fine fins for most conditions, they're especially good as a combination with groveller boards or foamies as they can take a punch. If you're looking for really high performance, these softies aren't for you however.
About me:
Hi, I am Samuel and have worked at Blue Tomato for 2 years. I am a Surfer with over 3 years of experience, mainly riding Shortboard. I am 189 tall and I bought this product in size M .