Thrasher Mag – "Skate and Destroy"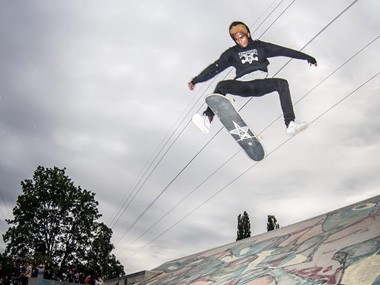 The Thrasher paraphernalia logo has long since blown up from its original modest monthly magazine issue to now, being the most iconic and trusted skateboarding publication. Founded in 1981 by Kevin Thatcher, Eric Swenson and Fausto Vitello, the trio has gone on to firmly establish the brand through major skate events around the globe; The King of the Road comp, the Skater of the Year award, Skate Rock compilations and over 33 skate videos. It is no wonder that kids, men and women who skate or follow the skate culture have been sporting Thrasher all over the world.
The Skateboarders' Mecca
You may have noticed the invasion of the Thrasher Flame hoodies and t-shirts, in particular, making its way onto streets near you as the skate culture becomes more appealing and people are inspired to take up this hardcore sport. With Thrasher expanding and providing clothing to skateboarders of all types, new and old to the culture, we can rep the old school Thrasher Skate Mag T-shirt at our local parks or keep it basic with the classic two-tone hoodie. So if you've got the bite for a relentless Skateboarding mag and looking for some fresh new clothing Blue Tomato and Thrasher have got you covered.