Thrasher Mag – "Skate every damn day"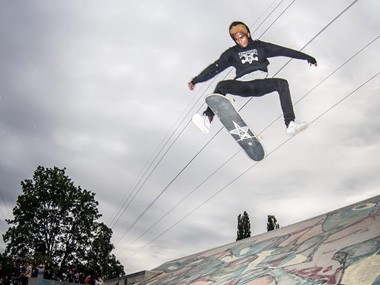 If skateboarding is a religion then this magazine is the closest thing to a Bible. Whilst other skating magazines slowly disappear from the scene, Thrasher Mag remains. Far from any conventions, the magazine was founded in 1981 on San Francisco's Gold Coast and is still going strong to this day. The readership consists of both beginner skateboarders all the way up to skating royalty. That not to say that the boys and girls at Thrasher don't move with the times, as 'The Skateboarder's Bible', is preached both in paper form and digitally. It is 2017 after all.

Thrasher Lives the Skateboard Lifestyle
From their employees all the way to the editor Jake Phelps, Thrasher knows exactly how to inspire their readers. Interviews, great photography, skatepark guides and videos with pros are super interesting but also worthwhile to read. For their fans, Thrasher doesn't just make a great magazine, but also great clothes too. There is now a huge selection of logo T-shirts, caps, hoodies, beanies, jackets and more. So you've got a taste for what a good Skateboard Mag is and want to express yourself with Thrasher? Then look to the 2017 collection at Blue Tomato.