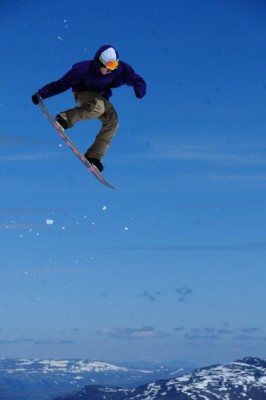 Good skate shoe
of Erik, Blue Tomato Shop Oslo, Blue Tomato, 18 Mar 2022
My name is Erik and I have been skating for ish 15 years. When I look for skate shoes I look for a good sole and nice support. I mostly skate bowl and a little street now and then.

Unfortunately these Janoski shoes does not have the best soles. The outer soles are like any other and can take somewhat of a beating. But the inner soles are just thin basic soles that follow most shoes. Would not really recommend these shoes for all day every day use.
It's a narrow and low shoe aswell so you may have to use them for a bit for them to sit just right.
On the other hand they have a good grip on skateboard and work really well for street and bowl skating.

I would recommend these for skating yes, but for everyday use day in and day out it's a no from me.
About me:
Hi, I am Erik and have worked at Blue Tomato for 0,5 years. I am a Skateboarder with over 15 years of experience, mainly riding Bowl. I am 184 tall and I bought this product in size 44 .