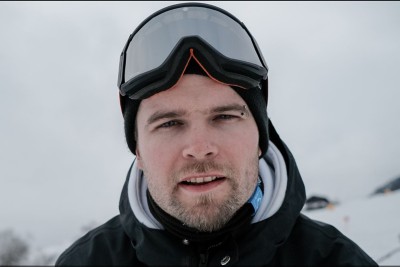 Good looking touring sweater!
of Alen, Product Content, Blue Tomato, 1 Feb 2023
I was looking for a sweater to wear on my splitboard tour, because I prefer to go touring without a jacket. I like to go splitboarding at least once a week because I live in the mountains. For me it was important that the sweater is stretchy and breathable. I bought the size L because it had a perfect fit for my size without it being too tight.

I tested the sweater on 5 splitboard tours so far, it performed well in cold winter conditions, I felt warm but not hot and it was stretchy enough for the mobility needed while splitboarding. I wouldnt recommend it on warm sunny days for touring because it got too warm. But I really liked the style of it, got some compliments on it from fellow splitboarders.

In conclusion, It is a good looking sweater for on and of the hill. It is well suited for sports because of the stretchy material but it could be a bit more breathable in warm conditions. It has become my companion in almost all of my splitboarding tours so I can only recommend it.
About me:
I am Alen and have worked at Blue Tomato for 8 years. I am a Snowboarder with over 26 years of experience, mainly riding All-Mountain. I am 186 tall and I bought this product in size L .