Wind Water Fire Earth – do you rule the elements?
Johnny Schillereff, a former skateboarder and enthusiast of the scene, founded Element in 1992 in beautiful Atlanta. Back then, the brand was still known under the name "Underworld Element".
After a few larger changes in the company, Johnny chose to use a different name and to create a new logo. Element was born and the tree, that makes up the brand logo, could take root. Nature is very important to the brand, which is why the slogan "Wind Water Fire Earth" is a perfect fit.


Ready to ride? Then get yourself an Element Deck!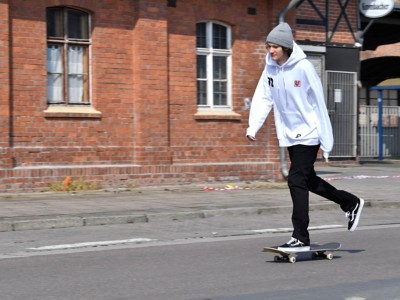 Pushing limits and innovating skateboarding– that is Element's organisational philosophy. Since the company is so connected to nature, you can be sure that you will only have the best of the best under your feet. Element stands for being kinder to mother nature and respecting the environment.

Skate legends such as Chad Muska and Bam Margera, who are also known due to their music and/or films, love to ride Element decks. Their skateboards' durability and high quality fabrication sets a benchmark for the industry. If your feet are itching because you haven't landed a Tré-Flip over that sick stairset yet, Element is the right choice for you – made for all 4 seasons.

Element is always innovating and designing new decks. Here's a little overview of their current constructions:


Helium: The Helium construction comprises of 7 maple ply layers that contain four air pockets. This makes the board lighter, more stable, and full of pop.
Highlight: the Highlight construction is made up of three extra strong fibreglass-enhanced synthetic strips across the longitudinal axis of the board. This gives your deck more camber, stability and allows higher Ollies. Plus, the strips provide enough support that thinner wood layers can be used, making the deck lighter overall.
Flatlight: The Flatlight construction gives the deck a higher pop. It is a 7-ply deck with a soft concave and a flatter but longer nose and tail.
Twig: Twig decks are an upgrade of the Featherlight series for young riders. These decks are the thinnest and lightest decks by Element. Perfect for younger skaters.
Style for champs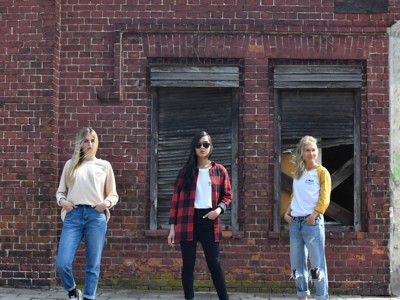 To make sure you don' t only look good on your skateboard, Element has a huge range of awesome streetwear of the very best quality.

The product selection ranges from t-shirts and hoodies all the way to pants, swimwear and sneakers. As you can see, these guys are prepared for everything. They even have stylish backpacks for you. That ways you can put together your whole outfit with the help of one of the best brands on the scene. Accessories like beanies, caps, belts and wallets always come in handy and can pep up any outfit.


Element cares!
The huge selection of Element clothing is not just for men, there is also plenty of choice for women and youth. Element runs its own women's collection under the name "Eden".
This collection was designed by Johnny's wife Kori. The main thought behind it was to create clothing for female skaters and for girls who represent the scene. They were more than successful doing so! All under the motto of "Live – Learn – Grow".

Be smart – rock Element. Blue Tomato will be happy to help you with this mission.