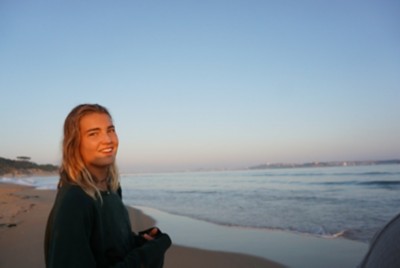 Perfect fitting surf ears
of Iris, Blue Tomato Shop Utrecht, Blue Tomato, Oct 1, 2020
I am Iris 21 years old and I have been surfing for 3 years. Mostly, I shortboard in the Netherlands where there is a lot of wind, causing my ears to hurt during surfing. That is why I bought these surf ears.

Most of the time I surf in the Netherlands, France, Ireland or Spain where there can be a lot of wind. This causes my ears to hurt. Whenever I go surfing a lot of water gets stuck in my ears which can last for weeks. Since I am using these surf ears, no water gets stuck in my ears and I can surf without painfully, blocked ears. Also, they do not fall out and I have never lost them while surfing. Which is perfect as I tried other brands, but they did not work as good as these. They are a bit pricey, but definitely worth it. However, I can hear a bit less than without them, but this is not a big deal. Most of the time I can hear everything. Furthermore, you can change the size which is very handy as I have pretty small ears.

I strongly recommend this product. I don't even notice that I'm wearing them during surfing, and they stay in my ears. Since I have been using them I have no trouble with my ears anymore.
About me:
Hi, I am Iris and have worked at Blue Tomato for 43952 years. I am a Surfer with over 3 years of experience, mainly riding Shortboard. I am 173 tall and I bought this product in size uni .