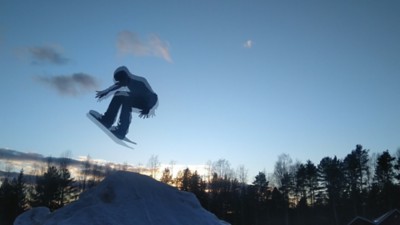 Great fit out of the box
of Jussi, Blue Tomato Shop Helsinki, Blue Tomato, 10 Aug 2023
I chose to go for my first Nike SB shoes in a while because these fit nice and snug. Also, this Nike outsole has one of the best grip that I know of, only comparable thing is Etnies Michelin outsole. These offer however much more boardfeel out of the box. I had to get used to the flick for a while due to the mid/high construction of the shoe.

This is a high performance skate shoe. And it is very popular for a good reason. The look is one of them, grip is one of them and the protection that it offers is one of them. You can reduce chances of rolling your ankle with these ones. They keep your feet safe. Only problem is with this construction that they get pretty sweaty if you skate a lot. Take em off on a break and you are good to go.

I recommend this shoe for every skater and its very nice to walk on as well. They come in many sizes for kids, women and men which is nice! I suggest ordering true to size in the US scale. They are pretty big for a Nike fit, for example compared to Nyjah 3's.
About me:
I am Jussi and have worked at Blue Tomato for 2 years. I am a Skateboarder with over 10 years of experience, mainly riding Street & Park. I am 180 tall and I bought this product in size 42,5 / us 9 / 27 cm .