Freestyle Boards - Have More Fun on the Hill!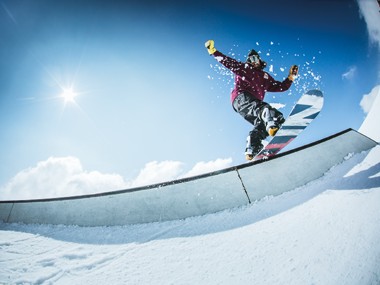 Snowboarding and freestyle have gone hand in hand ever since skaters and surfers like Tom Sims and Jake Burton Carpenter took their thirst for freedom, combined it with their creativity and ingenuity and created the snowboard, an instrument of pure fun. These guys and girls were living their lives the way they wanted - freestyle, you might say. A lot of time has passed since the wild beginnings of snowboarding and there are now as many different styles of snowboarding as there are riders on piste during the school holidays; even contest specific disciplines. But freestyle snowboarding is about more than that. Freestyle is everyone and anything that involves having fun with your board, learning new tricks and doing things your way. The snowboard industry has a whole smorgasbord of freestyle boards on offer for you to choose from.


Five Golden Rules for Choosing a Snowboard

Freestyle boards are generally more playful and forgiving than freeride boards and have shorter effective edges. When it comes to freestyle boards there's no shortage to choose from; the question is how do you choose the right snowboard for you? Here are a few handy golden rules:

Figure out your riding style. Do you prefer to spend your day hucking tricks in a perfectly shaped park or do you prefer tree lines? Do you love tearing it up in the half pipe, or do you prefer a backcountry booter? Maybe you're a rail rat? Your riding style will decide the characteristics your perfect board should have.
Freestyle boards are either true twin or directional twin - they can be ridden both backwards and forwards - and normally have a softer flex rating than freeride boards. The boundaries do get a little blurred depending on their intended usage: those who ride half pipe and big kickers are better off with a stiffer board, while jibbers like them buttery soft.
The right length for a freestyle board is approximately between chin and nose height depending on how you intend to ride it.
Before you buy your snowboard, check that your weight is within the stated weight range. If you ride a board built for a higher weight class you might have trouble controlling it. If you're too heavy for the board you risk breaking it.
Boot size also plays a part in deciding the width of your snowboard beneath the binding. Your toes shouldn't be too far over the edge as it might cause you problems when turning and carving.
From Beginner to Pro - It's in Your Hands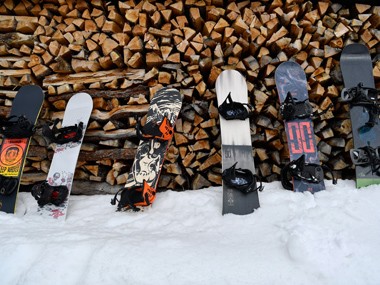 Freestyle boards are just as suitable for beginners as experts and manufacturers make different snowboard models for different levels of riders. Whether you plump for a board from one of the established leading brands like Burton, Nitro, Flow or K2 is your choice; they're all high quality. Brands like Rossignol and Salomon build boards using the knowledge that comes from years of experience making skis and you can tell by their super speedy bases. If you're a lover of core brands companies like Lobster, Rome, Arbor or Jones Snowboards are all good choices and are known for their innovative, "hands on" mentalities. If it's board tech or designs you're looking for, check out brands like LibTech and Capita for some stunning visuals and impressive innovation. While all brands offer women's snowboards, Roxy are 100 % female specific and now offer boards alongside their range of rad ladies' clothing.

At Blue Tomato you'll find an extensive, carefully selected range of top freestyle snowboards - from rocker to zero camber to traditional camber and everything in between. The mountains are waiting, click on through to the online shop or visit us in store.