Crossbody Bags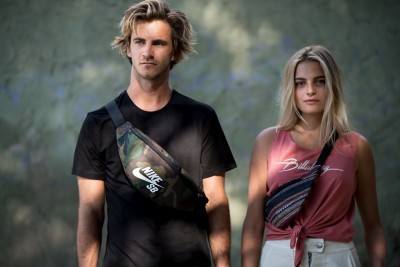 So how do you call these things now - fanny pack, belt bag or bum bag? Since the past festival summer, it is almost impossible to think them away - the Crossbody Bags. The cool reincarnation of the classic fanny pack is available in many variations now.


The bags are the most practical thing that has been invented since a shoelace as a belt! We are happy that they are still trendy. Brands like Eastpak, Patagonia or Herschel have been providing you with those it peices for a long time now. Whether you need them for the next festival or park session - with us you will find all shapes and colors. From 80's style to camouflage print.

Once you've used them, you'll never want anything else again.