Evoc - Clever Bags to Suit any Lifestyle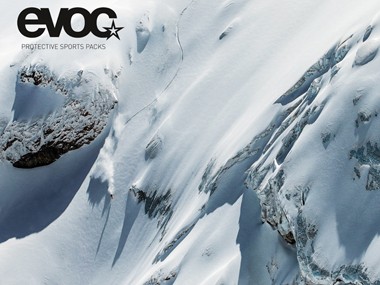 Evoc manufacture high quality bags and backpacks for all sorts of different purposes, catering to bikers and winter sports athletes alike. Offering everything from light carry bags for full face helmets or complete bikes to durable backpacks and luggage, Evoc are the one stop baggage shop for athletes of all kinds. They even do practical travel bags and wheeled suitcases for your next holiday as well as ingenious city backpacks and courier bags for everyday use.


High-tech Bags and Backpacks from Munich

Evoc was born when their founder was struggling to find reliable bags for various different uses and so decided to make their own to suit their own needs. The resulting bags didn't just look good, they were consistently and highly functional and made a huge impact on the professional bags market. The Munich based company relies heavily on nylon as the base material for its bags: light, abrasion resistant, non-tearable and incredibly versatile; nylon is ideal for a wide range of uses. Evoc's development team test and improve both new and proven materials before using them according to their various different properties. Their range of materials includes

Robust polyamide Cordura
Breathable air mesh
Neoprene
Tarpaulin
Airbreath Mesh
Award Winning Design and Innovative Features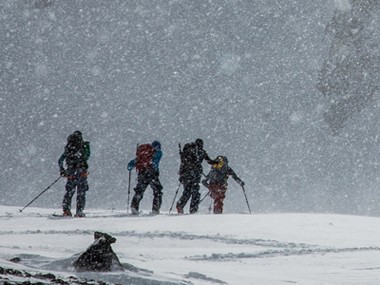 Alongside their highly developed range of materials, Evoc also puts a large amount of focus on product features, winning such prizes as the "Design and Innovation Award" and the "Red Dot award" for their innovations. One of their most outstanding developments is their "Liteshield Back Protector Technology" which features in many of their backpacks and protectors and protects your back and spine from serious injury in the event of a crash or fall. Evoc products come with a whole host of features as standard, so whether you're in the market for a functional backpack with integrated ski carry or a fashionable bag with removable laptop sleeve, Evoc have what you're looking for.


Round-the-Clock Reliability, On the Road or On the Hill

Whether you're smashing trails on your mountain bike, riding to work on your road bike, or need a functional bag for your training, Evoc have you covered. Despite the size and scope of Evoc's selection, all of their products have one thing in common: They are all developed with the specific requirements and demands of their intended user in mind. Function and design come together with high quality manufacture and ultimate comfort to meet the needs of the customer, whether you're a professional athlete or just want a casual day-to-day backpack. The only things you won't find at Evoc - half-measures and compromises. If there's one thing Evoc are good at, it's working on a product until every aspect and every feature is absolutely perfect. Try one for yourself and see what we mean!

Get your hands on everything from touring equipment to ski bags from the Evoc Collection at Blue Tomato.