Where knowledge and technology meet – K2 Sports

K2 Sports, head of 14 world famous brands, is well known far beyond the USA's borders for exceptional design, production, sales and marketing. Established in 1961 under the name K2, nowadays the company is known worldwide as K2 sports. Driven by innovation and a passion for sport, K2 is an experienced companion on the mountain.


Leading through years of experience – K2 Snowboards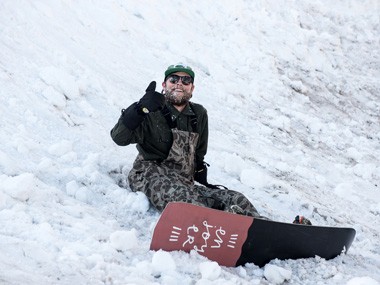 K2 Snowboard technologies include:

Butter Zone™ between the tip und sidecut for endless fun on the front or back press.
Lifted Baseline™ gives the board more pop and stability with a raised central flat.
With Bambooyah™ the whole flat in between your feet is strengthened and raised, giving you more precision and pop.
Tweekend™ press zones at the ends of the board that give you more control when jibbing off the nose or tail.
The K2 snowboard range offers baselines and shapes that are specifically designed for all different styles of boarding, from freestyle to freeride.
The right bindings for the board

The TRI-POD Chassis is the snowboard binding technology that forms a natural connection between feet and board. The 3-point power transfer ensures an ergonomic fit with the foot, resulting in direct contact with the board, just like in surfing or skating.


K2 Snowboard boots – less stress on the feet

Snowboard boots from K2 have a uniform flex grading. Less parts and less glue means a longer riding life. Thinner construction guarantees better power transfer with the binding. K2's boot patents include:

Boa® Conda reduces pressure points and allows a better foothold for an overall higher performance
Harshmellow™ provides 6x more effective shock absorbing properties than conventional foam
Intuition® foam and Vibram® soles are an integral part of the K2's boot range – just two more results of the company's years of experience in boot manufacturing.
A Shape for every possibility on two boards – K2 Freeski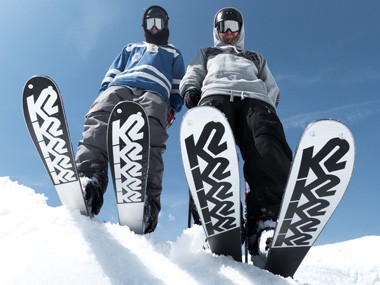 The new range of freeskis offers the right shape for every different requirement. The Profile is a transitional form between a camber and rocker shape. The Top Shape gives you an option that is in between a side cut and a taper. The Profile and Top Shape then meet in the 'Blend Zone.' In the middle and at the tips Baseline 2.0 ensures stability.

K2 freeride skis have tapered tips and tails for increased predictability and flexibility in soft snow, as well as a rocker shape for full edge contact on turns. A longer sidecut gives you confidence and precision at high speeds. A twintip design ensures more pop and gives you a surf feel, inspired by park and pipe skis.


More power in the powder and park with K2 ski boots

The brand's ski boots use the following technologies:

E3 Technology for Energy, Efficiency and Engineering. External energy impacts are absorbed and internal energy is absorbed and transmitted as precise power and pressure.
K2 Fit Logix means performance, comfort and an adaptable fit. Maximisation of the boot width gives you uncompromising performance. The thermoformable lining and shell are perfectly matched for efficient power transfer, comfort and fit.
K2 Fit Logix Foam provides more performance, comfort and warmth.
Body protection starts at the top - helmets

K2 helmets are lightweight, thin, available in cool colours and at an affordable price. The 360 K2 Dialed Fit System™ is a system that is integrated into the helmet's textile layer to ensure maximum comfort and fit. The technology prevents unwanted pressure points, regardless of your head shape. The helmet size can be easily and comfortable changed, preparing you for every situation. Active Matrix Ventin is ventilation you can control with one finger, as easy as flicking a light switch. For backcountry riding, helmet clips for head lamps are also available.


Old-school insight wrapped in modern design with K2 ski goggles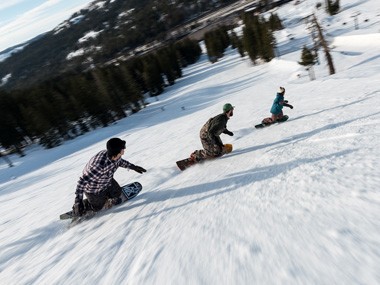 Ski goggles with PhotoAntic feature a frameless design with large lenses for maximum field of vision. Carl Zeiss lens technology results in increased visibility, colour fidelity and accident prevention by enhanced contrast. RI-PEL® is a water-repellent coating that minimizes scratches, water marks, sweat stains and finger prints.


Handle uncharted terrain safely with K2 touring equipment


K2's selection of touring equipment includes both pre-cut and un-cut touring skins. The modern and streamlined design of the skin clips ensures their firm grip and light weight, and also makes them easy to put on and take off. Shovels are lightweight and easy to use, providing you with what's important for your tour without unnecessary extras, ensuring that weight is kept to a minimum. A functional backpack is a must for your excursions off piste and K2's compact designs ensure that both shovel and probe are easily accessible and ready to go in an emergency situation.

The latest freestyle and freeride technologies from K2 are available now at Blue-Tomato.