Horsefeathers – in the beginning there was the self-printed T-Shirt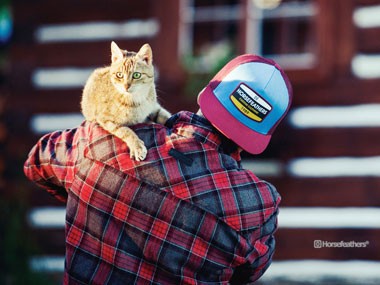 Horsefeathers' history starts in 1989 at a Canadian high school. There, Stewart Carlson and Joel DeVille teamed up and rebelled against the currently prevailing dress style. It was the time in which skateboarding made its comeback and snowboarding became more and more popular. However, it would take some time before this lifestyle and type of clothing would reach the Canadian township. Too much time for Carlson and DeVille and they started printing their own t-shirts and stickers. Horsefeathers was born - and a statement was made. The brand offered its style to the people in this way for 2 years. The stream of ideas for new designs did not run dry, but money did.

Therefore, the brand had a break of 2 years in which sketches for new garments piled up. In 1994, Horesfeathers was resurrected and it didn't take long until the first streetwear collection was presented to the board-enthusiastic public. In the following years Horsefeathers was able to assert itself on the market, thanks to their great quality and cool designs.


From cool streetwear to celebrated outerwear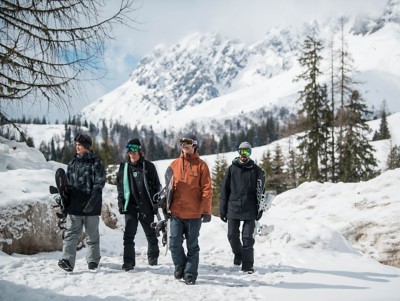 It all started with t-shirts and stickers. With the subsequent production series jeans, cardigans and sweaters, hoodies and jackets were added as well. Until in 1997, outerwear completed the range. So now, the brand has the perfect outfit for every season for you. Even in summer you can look forward to stylish boardshorts or colourful bikinis.

And when the snow is coming and the mountains are calling you, it's time for the Horsefeathers snowwear. This collection impresses with Ultratech membranes and Primaloft insulation. In addition, features like taped seams, elastic snow gaiters and various pockets make your adventures on the mountain even more beautiful. For underneath, fresh underwear is available for both men and women. Horsefeathers not only cares for you but also for the environment. So, for nature's sake there are snowboard jackets and snowboard pants available made of recycled materials.

In this way you're not only perfectly dressed in the city, but also on the slopes and in the powder. The selection is large, and there's something to be found for both men and women.

Be brave and adventurous, just like Carlson and DeVille in their college time. They have dared and won. You will also become a winner with the clothing by Horsefeathers from Blue Tomato.