Sweet Protection - One Brand for All-Round Protection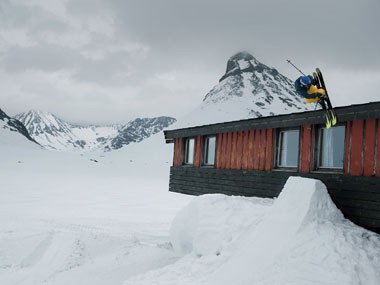 Straight out of Trysil, a village in the middle of the Norwegian mountains and forests, Sweet Protection have been creating the finest protective gear, technical snowwear and streetwear since the year 2000. Known for their attention to detail, Sweet was founded by a group of friends with a shared passion for skiing and snowboarding in the winter and kayaking and mountain biking in the summer, with a strong focus on fun and progression with friends. When it comes to clothing and protection, Sweet mean business.

In a country where skateboarding was forbidden between 1978 and 1989, where you weren't even allowed to own a board, skate videos were a powerfully attractive force. While the rest of the skate scene was fighting against the ban, the company's head of design Ståle Møller was experimenting with different materials, trying to make his own skateboards. They were so cut off that they knew the Californian skate scene better than the one in Oslo and had to have skateboard trucks, wheels, bearings and magazines smuggled in from Sweden by a friend.

The guys weren't just making their own copies of pre-existing skateboards though; they were attempting to make some technical progress in the skate scene and soon what started with making skateboards turned into making products for their kayaker friends.

Even before the brand was christened Sweet Protection the team were setting new standards of quality and performance and it was only after a few more years that they turned their minds to clothing, protectors and helmets.


The Terje Effect

Having originally developed a helmet for kayaking, the team approached freeride legend Terje Haakonsen with a prototype and, recognising its potential straight away, he joined the team. With Terje's input and influence the brand went from garage hobby to international success and Sweet learnt the importance of rider input. Since then, no Sweet product leaves Trysil without the input of the team. Whether it's for kayaking, mountain biking, freeskiiing, snowboarding or anything else you're guaranteed top quality equipment.


Sweet Protection Helmets - Lightweight, Robust Protection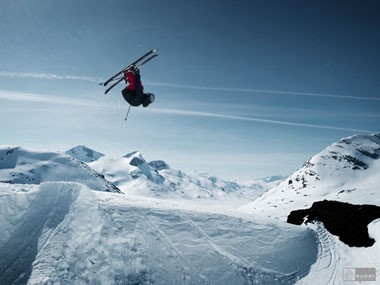 Sweet Protection make extremely light, extremely safe helmets that allow you to push your own limits without risking too much. Their protectors and helmets are road tested by the team so you know you're in good hands.
A quick overview of Sweet Protection helmet technology:

SHELL TEX

CRP shell technology gives the helmet an incredible strength to weight ratio.
TLC shell technology combines the elasticity of moulded thermoplastic with the strength and stiffness of carbon fibre.
CDIP shell technology protects the crown of the helmet.
IMPACT ABSORB
Impact Shields provide unsurpassed performance for shock absorbance in Sweet Protection helmets.
MIPS helmet technology reduces rotational forces on the brain caused by angled impacts to the head. Designed by brain surgeons.
Comfortable, Tailor-Made Protection for Outdoor Pursuits

The shape and fit of all Sweet Protection helmets are specifically designed for the sport you do, whether you're on a snowboard, bike, or kayak, thanks to close collaboration with their team riders and the technical know-how of the Sweet Protection designers. Known for their ventilation and carbon fibre reinforcement, Sweet Protection helmets feature special stretch materials at flex zones, neoprene for the perfect fit and a whole lot of technology, such as:

Occigrip - a helmet adjustment system to guarantee you the optimal fit.
Direct Ventilation - to keep your head nice and cool.
Open/Close vents - for simple temperature regulation.
Functional Snowwear for Men and Women

Sweet Protection ski pants and snowboard pants and ski jackets and snowboard jackets are kitted out with all the technical features you would expect from proper, top quality winter clothing. A variety of different membranes guarantee breathability and water resistance and their robust fabrics make Sweet products durable and long-lasting. Snowwear Technology:

Gore-Tex® redefines the standards of all-weather comfort and protection.
Windstopper® - an extremely breathable, water resistant and watertight fabric.
Primaloft® - Performance insulation to keep your body warm, even if you get wet.
SuperFabric ® - small hard discs are built into the fabric to make them longer lasting and tear/cut resistant.
YKK AquaGuard® Zipper to keep water out.
From T-shirts and hoodies to technical underwear and fleece jackets, all the way to helmets and
beanies
, everything you need from Sweet Protection can be found at
Blue Tomato
.