Ride Snowboards: Made in the USA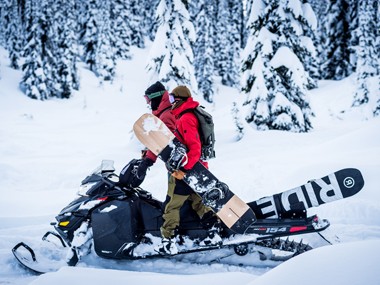 Based out of Seattle, WA., Ride Snowboards are one of the most innovative and versatile board brands on the market and have been manufacturing snowboards since the early 90's. With such a wide variety of snowboard shapes and sizes, you're bound to find the perfect one to suit your size and riding style whether you're big or small, young or old, male or female. Youth boards come with all the same amazing technologies that are built in to the adult models, so kids can shred just as hard as, or even harder than, the grownups!

Top Tech for a Ton of Fun on the Hill - Snowboard Technology

The days when snowboards were essentially just planks of wood are long gone. Modern day boards are technical marvels that combine all sorts of materials to create the optimum snowboard experience. Not only are Ride boards both light and robust, they're also massively poppy whilst retaining plenty of flex. Ever since their foundation in 1992, Ride have been committed to developing their board technologies. Take their patented Slimewall sidewalls, for example, which are made of soft urethane to considerably improve board performance, or their Ride Pop-Rod technology: carbon rods are built into the tip and tail of the board to create noticeably more pop. And all that without making the board too stiff - impressive.


The Only Boundary is the Snow Line - Boards for Everyone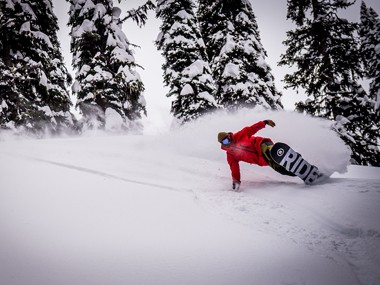 Ride Snowboards guarantee a fun time on the hill. Age, gender, ability and discipline don't even come into it. Whether you're an 18 year old who just likes to cruise the pistes or an 80 year old park rat, Ride Snowboards make it all possible. At Blue Tomato you'll find a selection of the best loved Ride boards like the Slackcountry, which performs just as well off the piste as it does on it. Or, check out the Machete, an impressively flexible board with heaps of pop. Other boards, like the Agenda, Crook, or the Compact are also available from our selection.


More than just Snowboards: Bindings, Boots and Streetwear for Men and Women

As well as snowboards, Ride also produce a whole bunch of handy products for mountain life, such as practical snowboard jackets and snowboard pants and functional backpacks and bags. Reliable snowboard boots, quality snowboard bindings and a huge range of casual streetwear round off the collection nicely.

Check out the complete Ride product range in the Blue Tomato web shop - there's bound to be something for you. From T-shirts and winter jackets, to helmets and touring backpacks, all the way to freeride snowboards und soft bindings, Ride have you covered.