Action Cams – Capture your best action moments!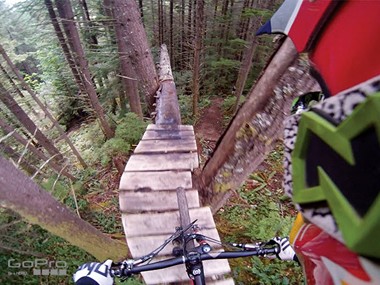 Get your best action sports shots from new, exciting perspectives with an action camera! Snowboarding, skiing, mountainbiking, surfing – you name it, you can take an action cam with you thanks to flexible mounts for your helmet, chest, wrist or sports equipment. Be the star of your own movie and choose a shockproof action cam to capture your most legendary moments on film. Blue Tomato doesn't only offer a huge selection of cameras for videos and photos, but also all kinds of accessories.

The first helmet camera was developed by market leader GoPro in 2004. It used 35 mm technology, but was only able to capture ten-second clips. Nick Woodman, founder of GoPro, originally created the camera to film his own surf trips. Later it began to be used in motorsports, skiing and bike races. In 2010, the GoPro Hero was introduced – the first HD action cam on the market that was affordable for amateurs. The camera has continued to develop ever since and is now more powerful than ever.


Cinema technology on your head – what these little wonders are capable of

MP4 format has become the standard for all action cams and many competitors have started to create their own models. The cams are becoming more durable and can withstand drops, dirt and water. That means you can use your camera while snowboarding in the park or backcountry or on the back of your motorbike or on a racecourse. There's hardly a situation it's not suited for! You can even use it under water with the right kind of case. Film your adventures and share them with your friends and family – images say more than 1000 words, after all!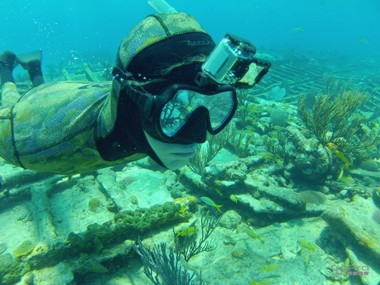 The technical development of these cameras makes it possible to get amazing footage even at high speeds or in poor light conditions. The fact that so much technology can fit into the size of a matchbox shows how sophisticated these cameras actually are. Today, Full HD resolutions of 1920x1080 pixels are the standard. That's why action cams are even used for cinema-quality films, as their resolutions can match those of professional video recorders.

You can find cameras by brands like GoPro with up to twelve megapixels. That kind of performance is now usually combined with a super strong battery life of over 1000 mAh, which used to only be possible for huge camcorders. Today, you can have a camera weighing just over 100 grams with you at all times and be ready to create breathtaking videos and photos.

It's also important to have the right accessories. Stick-on mounts for your helmet or other surfaces, chest and wrist straps or even portable tripods – the possibilities an action camera offers are seemingly endless. To make sure you don't run out of power on long trips, you can buy a range of chargers, cables and spare batteries. It's also easy as pie to transfer your videos to your PC or to play them on your TV.



Many Brands – Many Action Cams

Brands are fighting to produce the newest innovations on the action cam market. Here's a little overview of what the different manufacturers offer:


Sony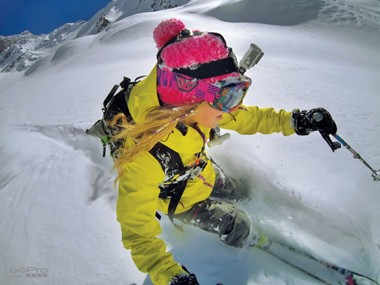 When it comes to film and audio technology, Sony has some great features: the ExmorR® sensor is highly sensitive and allows you take great pictures, no matter what the light source is like. Whether you're taking pictures outside or in your home, great colours and details are guaranteed. The ZEISS lenses and G-lenses are developed for an excellent optical performance and create very detailed shots. The BIONZ™ processor allows you to optimise your capture reaction time thanks to a high-speed auto focus.


Contour

The ContourGPS camera is the first action cam to gather real-time GPS data during HD filming (1080p). It can communicate with local video communities, where like-minded filmers and photographers can talk about their experiences and the places they've visited.


GoPro

GoPro makes it possible for you to watch your videos in 3D and feel like you're back in the moment. The 3D HERO system combines two original HD HERO cameras in one case to create synchronised 2D videos. Together with the GoPro Studio Software, the clips are converted to a 3D adventure, making every experience triple the fun to watch!


iON

According to iON, the Air Pro™Pro PLUS WiFi is addessed to professional and amateur photographers, adventure and adrenalin junkies, as well as passionate leisure athletes. It's an ultralight waterproof camera weighing just 130 g and featuring the iON Wi-Fi PODZ™ module. This makes it possible to film and let your friends see what you're up to in real-time – this is called "shoot/share".


So, why wait? Grab an action cam and matching accessories at Blue Tomato and capture your best moments of you and your friends – forever!