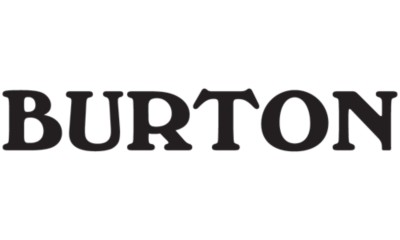 Burton
Ion 2018
Delivery time

3 to 8 business days
Season after season, this team favorite squashes everything in sight with the ultimate in plush precision.​
Setting the bar higher in every discipline is still the headline for the ever responsive Burton Ion™. The only choice for riders like Mark McMorris and Danny Davis, the Ion is legendary for its stacked tech package upgraded with a Burton-exclusive Life Liner that adds seamless comfort, quicker response, and greater longevity to the equation. The full feature list includes AutoCANT EST® soles for natural lower body alignment and superior board feel, DRYRIDE Heat Cycle™ for enhanced warmth and moisture wicking, and ReBounce tech that both reflects body heat and cushions consistently in freezing conditions.

Outer boot
Get an instantly broken-in feel right out of the box. Total Comfort's industry-exclusive construction eliminates the break-in period for a fit that feels just as good from day 1 to 100. The Shrinkage™ Footprint Reduction Technology reduces the boot's overall footprint in one full size, meaning a men's size 10 fits like a size 10, but has the footprint of a typical size 9. Shorter, lighter, sleeker — never suffer from toe drag again. All Burton boot tongues feature a snow-proof internal gusset construction to completely seal the lower zone of the boot, keeping feet warm and dry.
The firm flexing Powerup Tongue provides increased response with great rebound and durability.
The outer shell pressure relief panel provides Ultra-soft cushioning fused to the area where the ankle strap rests on the boot for even pressure distribution when bindings are cranked tight.

LIFE LINER
The heat-moldable Life Liner uses lightweight materials with a more relaxed feel for high-end performance that makes all the difference during long seasons filled with hard charging days. The responsive PU tongue provides a combo of cat-like quickness and long-term resistance to breakdown, while also accommodating a better fit for all foot shapes. The Life Liner adds a level 2 footbed with ESS Support Shank, Aegis™ Antimicrobial Coating and extra DRYRIDE Heat Cycle™ material for added warmth. Tuff Cuff increases heel hold and wraps the ankle with medial and lateral support while still flexing freely from toe to heel. 

EST®
The NEW Low-Profile EST® Optimized Midsole goes beyond bindings by optimising the soles on select boots for a more direct connection. Lower-profile, lighter weight, and with a reduced ramp angle, EST lowers your centre of gravity and improves feel. All without sacrificing an ounce of cushioning thanks to ultra-dampening B3 Gel inserts. AutoCANT Dual-density EVA Cushioning allows your foot to settle into a more natural and relaxed position, resulting in improved comfort, reduced fatigue, and smoother, more direct board control. More comfort and more warmth with Rebounce Cushioning. The extra hops are accomplished by surrounding the foot with a two-layer 3D laminate of cushy PU plus reflective material, which not only reduces impact and absorbs chatter but also turns heat inward. The Burton-exclusive ReBounce Cushioning brings cushioning closer to your foot than ever before by placing it within the shell of the boot for an added layer of impact protection that sits directly below your foot. Added warmth and consistent performance in cold temperatures is achieved by wrapping it in a heat-reflective material that keeps the cushioning soft and effective.

Lacing system
The Speed Zone™ Lacing features streamlined, re-profiled lace guides and jam cleats for increased performance and greater durability. The system retains lightning fast lacing control by allowing you to customise the fit of the upper and lower zone in seconds. More power means more rebound, wrap and response with less lacing effort. New England Rope laces add a virtually indestructible character worthy of Lifetime Warranty.


Attributes
Article number:

477577

Eco:

recycled

Riding Style:

Jib
Freestyle
Freeride
All Mountain

Riding Level:

Stiffness:

8

Origin:

China

Lacing System:

speed lacing

Thermo Liner:

true

Reduced Sole Length:

true

The sole's special construction makes it one size shorter than the actual fitting size. That reduces overhang of the toes over the board edges.
Features
Shrinkage™ Footprint Reduction Technology
LACING: Speed Zone™ Lacing System Powered by Burton Exclusive New England Ropes with Lifetime Warranty
LINER: Life Liner with DRYRIDE Heat Cycle™ Lining, Ultralon Performance Foam® and Tuff Cuff
CUSHIONING: NEW Low-Profile EST® Optimized Midsole featuring AutoCANT Cushioning and ReBounce Cushioning with Sleeping Bag Reflective Foil (outsole rubber contains recycled content)
1:1 Firm Flex PowerUP Tongue
COMFORT: Total Comfort Construction
Outer Shell Pressure Relief Panel
Snow-Proof Internal Gusset
Level 2 Molded EVA Footbed with ESS Support Shank and Aegis™ Antimicrobial Coating
Brand Profile
Jake Burton Carpenter played a huge role in establishing Snowboarding worldwide. The company lives and breathes snowboarding. For over 40 years Burton has been equipping riders from head to toe with apparel and hardware.