NIKE JANOSKI – FROM SKATERS TO SKATERS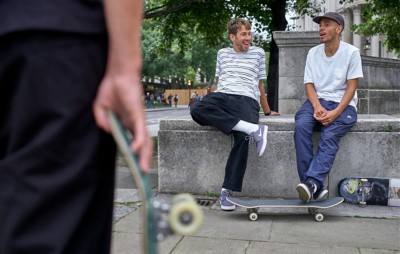 With Stefan Janoski, Nike Skateboarding not only has a pro skater on its team but also a creative mind. The skater has realised, with Nike, his idea of the perfect skate shoe. Now, the Stefan Janoski Collection, thanks to the combination of function and design, is now one of Nike's best known and popular shoe-lines.

THE NIKE JANOSKI MAX SNEAKERS – THE NIKE AIR MAX FOR SKATER
The skateboarding version of Nike Air Max will be your new favourite shoes! But why are the Nike Janoski Max the perfect sneakers for you?


As well as the Nike Air Max convinces the Nike Janoski Max through its comfort.
Deep flex grooves give you freedom of movement for each of your tricks.
Nike Air Max technology offers effective cushioning over concrete.
The herringbone traction pattern keeps your feet glued to your skate deck.
Nike Janoski Max has a clear design, but also great features.
JANOSKI'S SIGNATURE SERIES FOR NIKE – MADE FOR SKATING
The Stefan Janoski shoes are not only stylish, they are also perfect for every day skating. They are stable but still flexible, simple, but at the same time sophisticated.

Are you known for your wild skate sessions? Thanks to the Nike Zoom Technology, the outsole is suitable for every day skating:


As part of the Nike Air heritage, the outsole stands out, because of its lightweight and durable material.
The thin padding provides more feeling for your feet. Because your foot is lower to the ground, you have more stability, especially with changes of direction.
Due to the taut fibre structure of the sole, it will regain its form immediately after various stresses.
The sneakers adapt themselves quickly to different surfaces and give you a better feeling on any surface.
The Autoclave production combines outsole and upper, so the signature shoe from the Californian skater becomes even more resistant.
Stefan Janoski pro designs shoes for every day, every hour, and every second on a skateboard.
WHICH DESIGN DO YOU PREFER?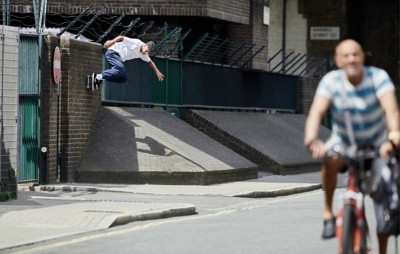 The Nike Janoski Sneakers offer you everything! Whether suede or leather, synthetic or canvas. Whether classic black, low-key grey and elegant white or for an extra energy boost some colourful gems!
If you have found the perfect Nike Janoski Sneaker, but you still want to indulge your feet and ankles with even more attention?Try the summer trend – cropped pants – and earn even more envious looks.

In a nutshell, we just have to say: Well done Mr. Janoski!