About Blue Tomato
Blue Tomato has existed for 30 years! We have always had the passion for snowboarding, freeskiing, skating and surfing. The secret to our success? Live the sport and lifestyle through our business and pass on the enthusiasm to both our customers and employees. Blue Tomato is more than just a company. The brand was born when Tony Hawk and Steve Cabellero were inventing tricks which wowed skaters worldwide and the best snowboarders in the world battled it out in Breckenridge.
Blue Tomato is a family. We are knowledgeable and friendly employees, great business partners and fantastic customers. Come and join our BT family!
From mother's garage to an international business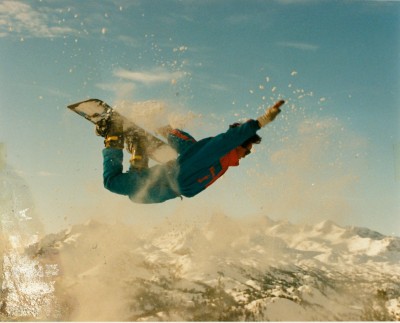 Blue Tomato founder Gerfried Schuller
We have poured three decades of passion, hard work and snow, surf and skate into our business. It all started in 1988, Gerfried Schuller, the recently crowned European Snowboard Champion was already way ahead of his time. His passion for snowboarding was the foundation which the Blue Tomato Snowboard School was built upon in 1988. The school quickly became Austria's largest and established the success and growth which we still enjoy today. Meanwhile, the accompanying garage sale was exploding in size. Fast forward to 1994, Gerfried opened the first Blue Tomato shop in Schladming. In 1997, sensing a new opportunity, Gerfried launched the Blue Tomato online shop. Online trade has blossomed and now Blue Tomato is the leading Omni-channel boardsports retailer in Europe.
shopping, shopping, shopping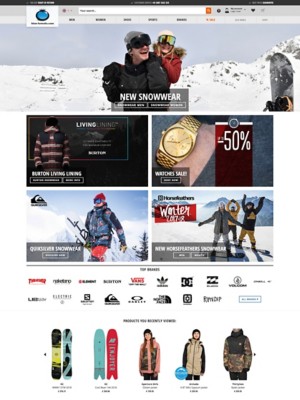 Blue Tomato online shop
Today, Blue Tomato is one Europe's leading online shops. We offer a vast range of products for snowboarding, freeskiing, skating and surfing. Here at Blue Tomato, we don't just have hardgoods – we boast one of Europe's widest ranges of snowwear, streetwear, shoes and accessories. We have a huge range of over 450,000 products from over 650 brands. The brands range from the big names like Burton, Volcom, Roxy, Nikita, DC, Billabong, Quiksilver, adidas and Nike to up-and-comers such as WearColour,, Herschel, HUF, Brixton. All of these cool brands are available online or in one of our shops in Austria, Germany and Switzerland. The webshop is available in 14 different languages and we ship our products worldwide. Blue Tomato is always available on social media. We have just under half a million fans on Facebook and over eighty thousand followers on Instagram. We have daily interaction with our fans.
your ride. our mission.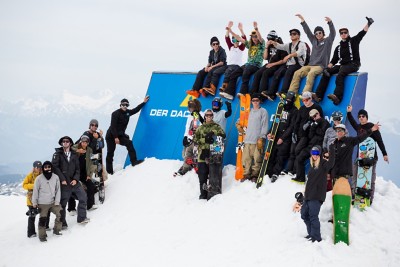 Blue Tomato Teamrider @ Dachstein
The Blue Tomato Team Riders are amongst the best in the world in their sports. Victor De Le Rue, Mathieu Crepel, Anne-Flore Marxer, Henrik Harlaut, Anna Gasser and Philipp Schuster are just a few of the big names from the Blue Tomato Snowboard, Freeski, Skate and Surf team. We put great importance in supporting the boardsports scene. To be in close contact with our customers, we support and organise parks and events.
work hard. ride harder.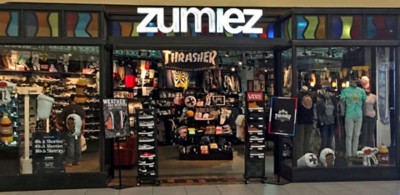 Zumiez Shop
In summer 2012, we were acquired by the US action sports retailer Zumiez. Zumiez has 600 shops in North America and is always expanding. Together we want to serve customers around the world and set the benchmark globally for action sports retailers. Blue Tomato and Zumiez share similar business strategies, business philosophies and cultural values. The similarities between the two companies allow us to achieve our goals together. We also share the interests of competition and fun, with a mutual passion for promoting and supporting sport. With all of this in common, both companies are looking forward to an exciting future.
Wave of Expansion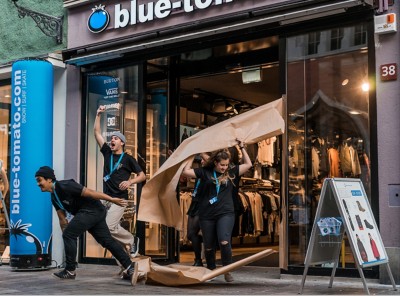 Shop Opening Winterthur
Recently we have continued to develop our online shop so that customers always have the perfect experience. At the same time, we have continued to expand our physical presence. In the past years, we have opened new shops in Austria, Germany and Switzerland. A Blue Tomato shop will always be in the trendiest streets or shopping centres. We have many more openings planned, watch this space!
We are already looking forward to working with our customers and partners in the future.