Analog – for your on-mountain and off-hill adventures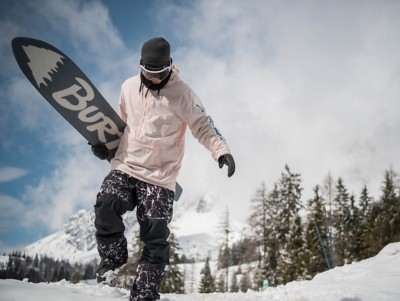 Analog was founded by Burton in 1998 as an outerwear collection for men, at that time with only 3 pieces of garment. After the huge success of this small collection Burton decided to make Analog an independent brand. The goal was, and still is, to stand out from the crowd in any possible way. Today the collection consists of snowwear, streetwear like t-shirts, zip-hoodies, jeans and shorts, accessories, boardshorts and the ATF collection.


Function + Style = Analog Outerwear
Analog stands for fashionable snowboard outerwear, in which the designers always use the latest cuts and materials to create new looks. The style of the snowboard jackets and snowboard pants is highly influenced by streetstyle and of course by team riders like Mikkel Bang and Austen Sweetin. You can find everything in the diverse collection, from high-tech jackets and pants made of Gore-Tex to jackets in college style and pants in jeans look. You will find the typical Analog style in each of their products.


ATF – Analog Technical Fashion
The ATF collection by Analog offers you the perfect streetwear styles for the mountains and the city. This collection consists of classic hoodies, flannel shirts, jackets and pants, which work just as well in everyday life as in the snow due to specific combinations of special materials and technical features. Thus you can wear your favourite pieces of clothing also on the mountain without freezing to death. The clever features include e.g. water-repellent fabrics, heat insulation, ventilation holes and wrist gaitors inside the sleeves.


PLA – Permanent Light Archive
The PLA collection is a tribute to the brand name. This collection consists of special garments that get their special look from the use of analogue photographs by famous photographers. These images can be found on t-shirts, jackets and accessories.

Can you identify yourself with Analog's style and do you want to stand out from the crowd as well in every day life as on the mountain? Then look around at Blue Tomato and get yourself a piece from this unique brand!