Raffle is closed and the winners will get contacted within the next days! Thanks for participating and good luck!
Who would not want to enjoy the perfect snow and park conditions of the Austrian Alps while wearing a whole new setup?
This winter, Blue Tomato is offering 4 lucky people the chance to win a brand-new head-to-toe setup provided by winter brand favourites: Burton, Picture, Dakine, Volcom, Anon, Smith, Dalbello, Völkl and Marker. In addition, we have partnered up with Skicircus Saalbach Hinterglemm Leogang Fieberbrunn to offer the winners 4-nights in the Austrian Alps incl. half-board and lift cards.
The four winners of the raffle will receive the following:
4x full head-to-toe setups (either Snowboard Men, Snowboard Women, Freeski Men or Freeski Women)
The snowboard setup consists of:
1x snowboard + 1x binding + 1x pair of boots by Burton
1x snowwear combo (jacket + pants) by Volcom (maximal costs of the chosen outfit is 750€)
1x helmet + 1x goggle by Anon
1x backpack + 1x pair of gloves by Dakine
The freeski setup consists of:
1x Freeski by Völkl
1x binding by Marker
1x pair of boots by Dalbello
1x snowwear combo (jacket + pants) by Picture
1x helmet + 1x goggle by Smith
1x backpack + 1x pair of gloves by Dakine
On top, we send all the winners plus a friend to Skicircus Saalbach Hinterglemm Leogang Fieberbrunn for a 4-night stay full of shred (halfboard + lift tickets included)
(The travel to the destination is in the responsability of the winners and will not be covered by one our partners)
The form to compete is at the bottom of this blog story.
More about the prize
If you are the lucky winner, you will receive a head-to-toe setup including Snowboard or Freeskis, Bindings, Boots, Snowwear jacket and pants, backpack, gloves, helmet and goggles - all you need for the winter season. For the winning freeskiers this will include items from Smith, Dalbello, Völkl, Marker & Dakine. While the snowboard winners will receive items from Volcom, Dakine, Anon and Burton. As part of the raffle, Skicircus Saalbach Hinterglemm Leogang Fieberbrunn is offering 4-nights with half board and lift cards for all four winners + their accompanying person . The winners will receive their head-to-toe setup in January 2023, while the 4-nights at the Skicircus Saalbach Hinterglemm Leogang Fieberbrunn are redeemable for 2022/23 and 2023/24.
SAALBACH HINTERGLEMM LEOGANG FIEBERBRUNN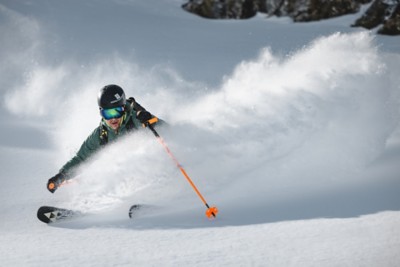 © fieberbrunn-winter-freetour-c-saalbach.com, Mathäus Gartner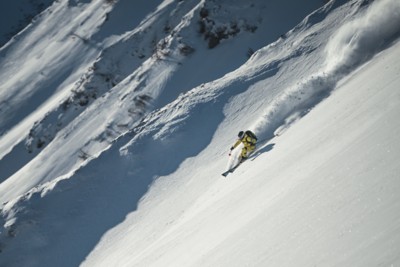 © fieberbrunn-winter-freetour-c-saalbach.com, Moritz Ablinger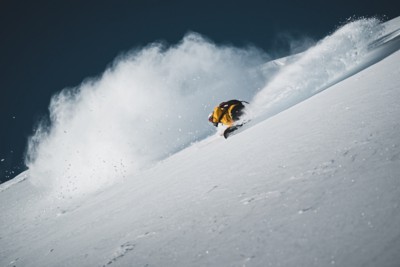 © fieberbrunn-winter-freetour-c-saalbach.com, Moritz Ablinger
Fieberbrunn is considered the absolute hot spot of the freeride scene. Since 2010 the Freeride World Tour has been taking place around the Wildseeloder in Fieberbrunn as the only tour stop in the German-speaking area. This is a result of the fantastic deep snow slopes that the area has to offer. Gentle slopes, extensive carving pistes or deep-snow freeride areas - in the "Home of Lässig" guests will find everything that makes a skier's heart beat faster.
Since their beginning in 1977, Burton has been on the quest to innovate and change the way people enjoy the outdoors. With their #BurtonTeam (including #bluetomatoteam riders like Anna Gasser, Leon Vockensperger) they have developed a global community unified by a passion to take snowboarding to its fullest and dedicated to fun outside the lines, protecting the sport and the planet.
Volcom was founded in 1991 by Richard Woolcott and Tucker Hall after a snowboarding trip. They wanted to start a company that supported what they loved. Over the past 30 years, they have done exactly that, establishing themselves as a core brand in snowboarding, skateboarding, and surfing.
Founded in 1923, the company is now one of the largest ski companies in the world. Especially within the freestyle sector, where Völkl works closely with the best athletes, engineers, artists and product management team to provide highly innovative, stylish and authentic products.
Ever since 2001, when Anon was founded by Burton, the brand has provided snow-sport enthusiasts with goggles and lenses, high-performance helmets and accessories. The brand has quickly become the industry leader by being known for its unparalleled innovations and technologies.
Founded in Hawaii in 1979, Dakine has been a well-known brand for its innovative gear for freeskiing, snowboarding, bike and kite, windsurf, surfing and skateboarding. Dakine provides high-quality and extraordinarily functional products which under constant development continue to provide the best products on the market.
When Picture was founded in 2008, it was with a clear goal: Ride, protect & share. Therefore, Picture provides not only fashionable snowwear but garments made from organic and sustainable materials. Therefore, their bio-sourced and recycled snow- and outerwear have become indispensable on the market.
The founders of Dalbello had perfected ski boot building for 10 years when they started the company in 1974. Since then, Dalbello has continuously worked to perfect, what they are now known for: Highly technical level ski boots.
In 1965 Smith release their first goggle. Since then, the brand has continued to innovate its goggles to become some of the best on the market. Entering the helmet market in 2006, they have also offered the perfect helmet/goggle combination for the last 16 years.
Founded by Hannes Marker in 1952s Germany, the company is known for pioneering releasable binding technology. Having invented the first safety ski bindings, Marker has stood for safety and innovation within the field of skiing ever since.
Registration deadline: 31st December 2022 / Raffle is closed!
We wish all participants good luck and an awesome start to the winter.