We at Blue Tomato want to pass on our passion for our sport and also give kids the opportunity to carve up the snow for the first time. Our goal is to enable even the littlest ones to experience the amazing feeling. That's why, together with our partners, we offer a series of events for the youngest generation. From camps to an extra kids tour to contests, it is all here.
Blue Tomato Kids Tour and Kids On Snow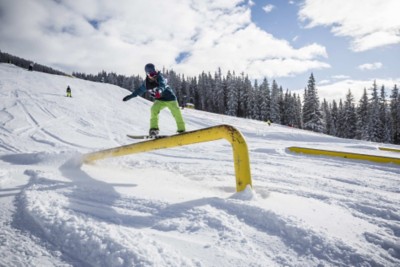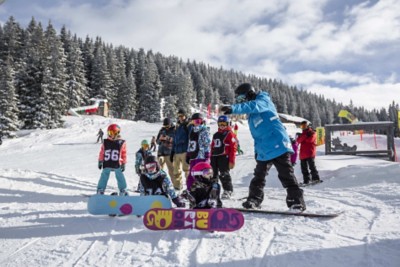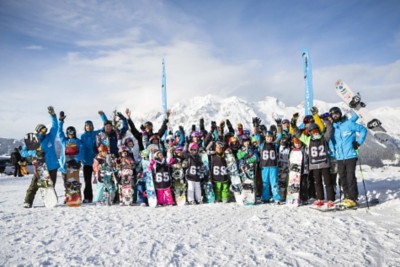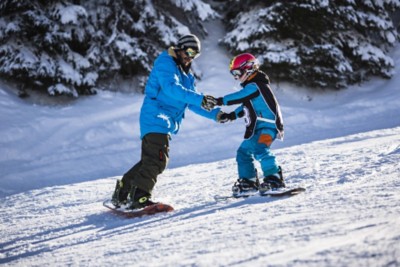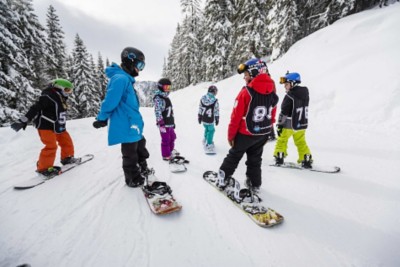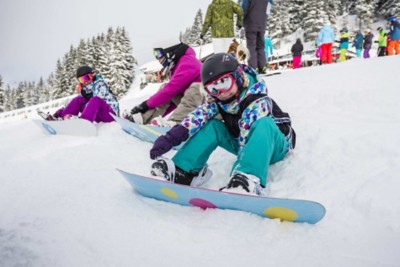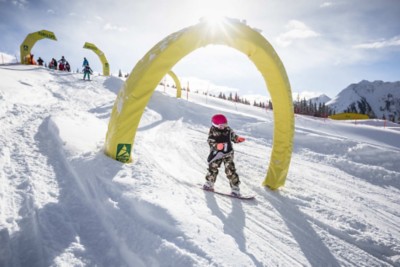 Together with 'Kids on Snow' there is the 'Blue Tomato Kids Tour' in 3 different locations. Last year it was a great success and this year we want to again give children between the ages of 7 and 15 years old the opportunity to take part. In January and February you will be invited to a jam packed snowboard day in Schladming, Stuhleck and Söll. You can register here.
As a foretaste of what's to come, here is the recap video from last year.
You can find more information about other innovative projects from Kids on Snow here.
Family Freestyle Weekend
Coaching for kids and adults will be on offer, as well as information and testing stands, and the opportunity to meet sport professionals. The Family Freestyle Weekend is in the Snowpark Alpendorf in Sankt Johann im Pongau from 16.03. to 17.03.2019.
Here you can see a recap video from the Family Freestyle Weekend 2018:
More information about the weekend you can check out here.
Carinthia [Shred] Tour 2019
The Carinthia Shred Tour consists of 5 days of freestyle for the whole family in two of the biggest ski areas in Carinthia. On offer will be various free workshops, a chill area, games and a relaxed contest at the Turracherhöhe.
The tour dates are:
05.01.2019 Bad Kleinkirchheim
19. & 20.01.2019 Turracherhöhe including contest
02.02.2019 Bad Kleinkirchheim
09.03.2019 Bad Kleinkirchheim
If you are still undecided, perhaps the video from last year can make the decision for you:
Regular updates are also available on the Facebook page of the Carinthia Shred Tour
Snowboard Germany - Junior Freestyle Tour 2019
After the success of the inaugural Junior Freestyle Tour 2018, this season the second round is taking place. Anyone can participate, from beginner to professional and the tour is divided into the age groups U12, U15 and Open (2003 and older). If you are keen, you can already enter the dates in your calendars:
26. – 27.01.2019 Junior Freestyle Tour I Game of Snow Sudelfeld
16. – 17.02.2019 Junior Freestyle Tour II Slopestyle Nesselwang
23. – 24.02.2019 Burning Boots Banked Slalom tba
26. – 27.02.2019 Europa Cup DM & Junior Freestyle Tour Götschen
15. – 17.03.2019 Europacup DM & Junior Freestyle Tour Finale Kühtai
Registration and more information can be found here.
And to help get you in the mood, here is the recap video from last season:
Shred Kids
Meet the biggest junior snowboard team in Germany. The kids aged 6-13 meet once a week for boarding. Together with a coach, they carve and do tricks in 8 ski resorts across Germany. In addition, there are Shred Kids Days and various snowboard camps. If you want to become part of the Shred Kids family or just to get to know the project a little bit better you should click here.
Snowboard Bayern
Snowboard Bayern has specialized as an association in the support and development of all 5 snowboard disciplines. Young talent is also a top priority at Snowboard Bayern. We are happy to support the Bavarian Snowboard Team in our shops.
Here you can see what the freestyle team from Snowboard Bayern looks like on the mountain:
If you want to learn more about the work the association does, you can see it here.
elooa Kids Camp
If you've always wanted to try snowboarding and are between 6 and 11 years old, then a Kids Camp by elooa is a unique opportunity. There are two Kids Camps in the south of Germany in 2019:
02.01. – 04.01. on the Thalerhöhe,further information can be found here.
06.03. – 08.03. in Oberammergau,and here you can find more information.
Elooa also offers a wide selection of snowboard and splitboard camps. If you want to know more, just stop by here.
The Snowboarding Family
In the Snowboarding Family, 3 generations can be found together on the slopes and in the powder. Aged between 4-76, winter fun on the mountain is experienced by all. They really enjoy sharing their love of snowboarding with others, and we are glad to be able to assist them.
Here you can see the highlights from last season:
To find out more about this unusual family check this out: Blue World: Snowboarding with kids
Of course we will keep you up to date on all of our projects, and we look forward to seeing you at as many events as possible this winter :)