Beanie and neck warmer on - mobile phone into the thermo case - swox your nose, and you are shready for the mountain.
Shready – Shred ready!
It's the time of the year again when the first fresh snow covers the mountains. Which means for us: It's time to shred. Of course, this is only possible with the right board or skis under your feet. And because we are looking forward to the winter season together with you, you get a FREE Blue Tomato Goodie Bag with every purchase of the latest snowboard and ski models*.
all new snowboards | all new freeski
What is inside the Goodie Bag?
Blue Tomato Gymbag
Everything you need for a good day on the mountain fits inside. Thanks to the zippered pocket, you can keep your important things organized and easy to access.
Blue Tomato Beanie
Always good to have one. PS: Check the washing label ;)
Thermo case for your smartphone
To stop your phone from shutting down from the cold, this year we have a thermo case in the Goodie bag. Lift-pass, money, chewing gum, headphones etc. - everything useful has its space in the case.
Tip: After riding, attach the shoulder strap and use as a crossbody bag.
Blue Tomato neckwarmer
Use for protection against the cold on the mountain or through the city - our fleece neck warmer will keep you warm throughout winter.
SWOX | Blue Tomato sunscreen
Great snow conditions, a blue sky and the sun is shining... but what's missing? The sunscreen. Our handy Swox x BT sunscreen fits into any snowboard or ski jacket and provides protection when the sun is shining.
Chocolate
You should always make time for a quick chocolate-break on the mountain.
Stickers
Laptop, closet, a friend's forehead... everything can be tagged with stickers. Or put the tomato sticker on your board or skis and do it like our Blue Tomato Team Riders.
Have fun on the mountain and with your Goodie Bag!
Find your new setup right here. | Snowboard | Set Board | Splitboard | Kids Snowboard | Freeski |
Need help finding your perfect snowboard or skis?
Our buyer's guides will help you make your decision and give you valuable tips.
Here you can find the snowboard guides and freeski guides.
If you would like to test the new collection and get advice by our staff directly in the shop, then simply stop by at the Winter Kick Off in one of seven cities. A varied programme with workshops, competitions, film premieres, Meet and Greets and much more is waiting for you. Find more information on Facebook in the events for each city.
What is inside the Goodie Bag?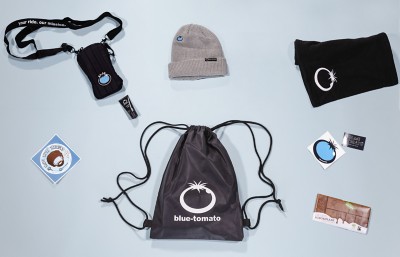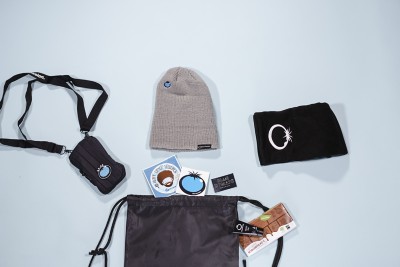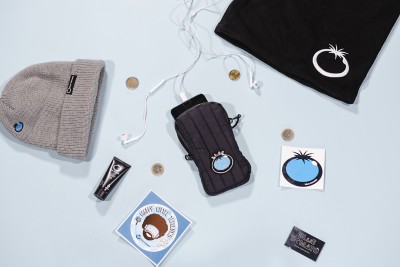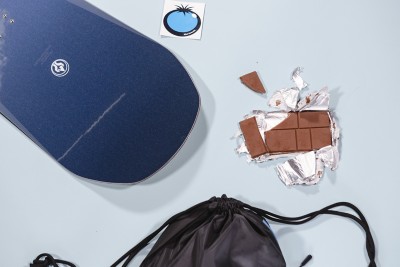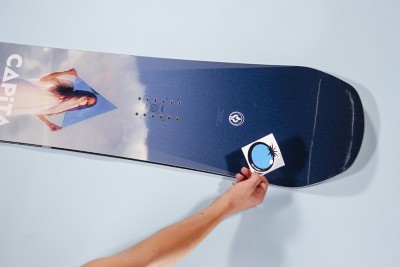 The campaign also includes all Blue Tomato shops in Germany, Austria, Switzerland and the Netherlands - as long as supply lasts.
*Snowboards, snowboard sets, splitboards, kids snowboards
*Freeski, touring ski, freestyle ski, freeride ski