Stevie, the 13-year-old main actor (Sunny Suljic), is growing up in Los Angeles under slightly difficult familiar conditions. Actually he is a normal boy who plays "Street Fighter II" in his spare time and who's sometimes fighting with his older brother. Like most of the teenagers in this age he is seeking affiliation.
One day he meets the guys from the local skate shop and starts to hang out and skate with them. And soon enough he is a part of the crew. His life becomes more and more like a "Tony Hawk Pro Skater" game in which he skates with his crew at forbidden places, runs away from the police and makes his first experiences with girls.
Furthermore, the young teenager must learn that not everything in life is easy. Failing and getting up again are part of it - in skating as well as in everyday life.
I think Jonah Hill and Aaron Meza did a great job on the accuracy of that period in skating, and the bigger feat of not kooking-out skateboarding in the process of making a movie. I felt many parallels deeply.

Ed Templeton
Worth it to watch?
Already the first pictures gives someone the impression to be back in the 90s. Skateboards and baggy pants, music by Wu-Tang Clan, everything literally screams we are back in the 90s. The film was shot on a 16mm film, which makes the 90s look ultra-authentic. We assure you that this movie is epic!
In front of picture: Jonah Hill shooting MID90S - © 2018 JAYHAWKER HOLDINGS, LLC
The Hollywood actor Jonah Hill (known from "21 Jump Street" and "The Wolf of Wallstreet") acts as director as well as scriptwriter. With the help from his associate producer, Aaron Meza, they perfectly combine skateboard history with factual accuracy to a riveting movie. Na-Kel Smith (as Ray) and Olan Prenatt (as Fuckshit) did their part as skaterboarders to make the movie as realistic as possible.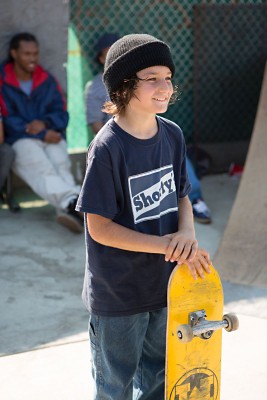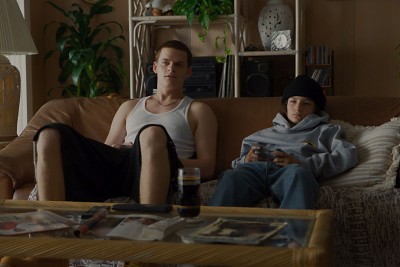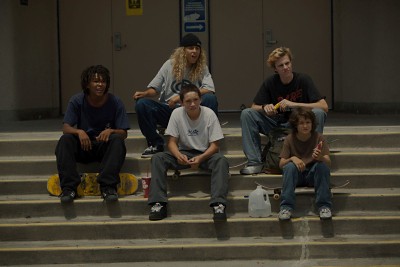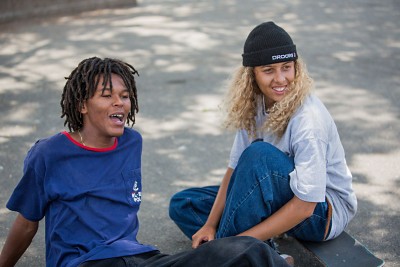 This spring the film will be also released in our cinemas.
Start date in Switzerland is the 18th April and here you find more info
Watch out: there is going to be an exclusive premiere from Blue Tomato on 12th April in Zurich - 19:00 @ Kino Riff Raff
Here you can find a overview for all cinemas in Germany and Austria
All dates and cinemas you can find here for Germany.
And for Austria check it out here.