Travis Rice has a new boards collection to offer. The "Dream Board" collection offer various boards for every rider level. No matter if you want a all-mountain powder model or pillow-destroyer! The collection includes six different models for anybudget. For everyone who likes to go up the mountain: The "Dream Board" collection also offers you a splitboard model! Travis and Lib Tech also designed the Gold Member together which is perfectly shaped for tree runs and the backcountry. But Travis favorite board is the Orca, his new powder edge:
The Orca is the best board I've ever ridden!

Travis Rice
About Lib Tech Dream Boards:
"THERE'S A DREAM BUILT INTO EVERY BOARD WE MAKE"
Lib Tech is a collective of creative board sports dreamers brought together by a passion for free expression. Whether riding mountains, waves or cement or creating works of art with new technologies and environmentally friendly craftsmanship, we've dedicated our lives to this. Building up from nothing but a dream we're now bringing dreams to reality with our high tech / zero hazardous waste board building facility Mervin Manufacturing. Handcraft and ride whatever we want whenever we want... the best board for every season and every condition for ourselves and all our friends. Dream boards...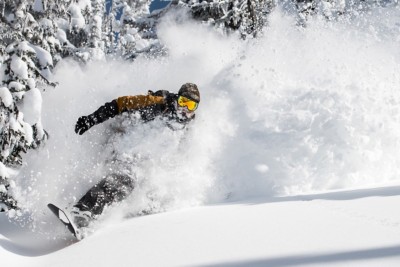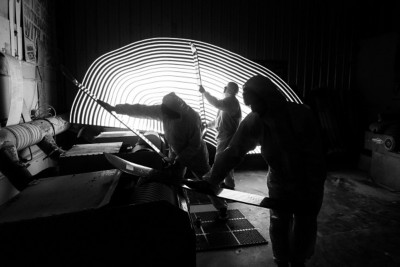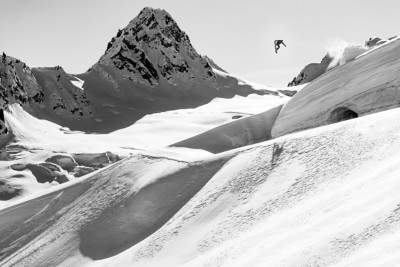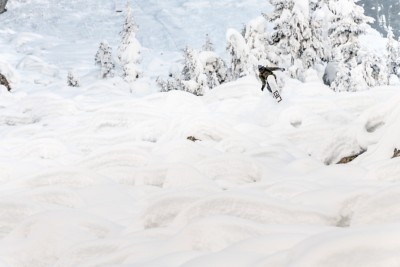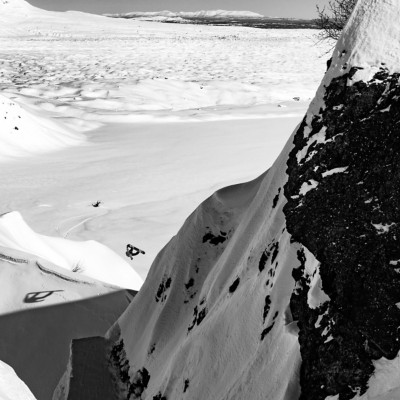 Photo credits: Tim Zimmermann
Travis Rice Lib Tech Dream Board Collection