On February 9th, 2019 Vans launched the new Berle Pro skate shoe. It's a shoe that will make skaters' hearts beat faster! With the unique design of team rider Elijah Berle and the innovative WaffleControl technology, Vans made a technological breakthrough. The result is unique skate shoe that offers unlimited grip and control.
The design of the skate shoe particularly stands out through the extra grip as well as the improved boardfeel. Elijah Berle's philosophy of "keeping things simple" is reflected in the timeless and classical design.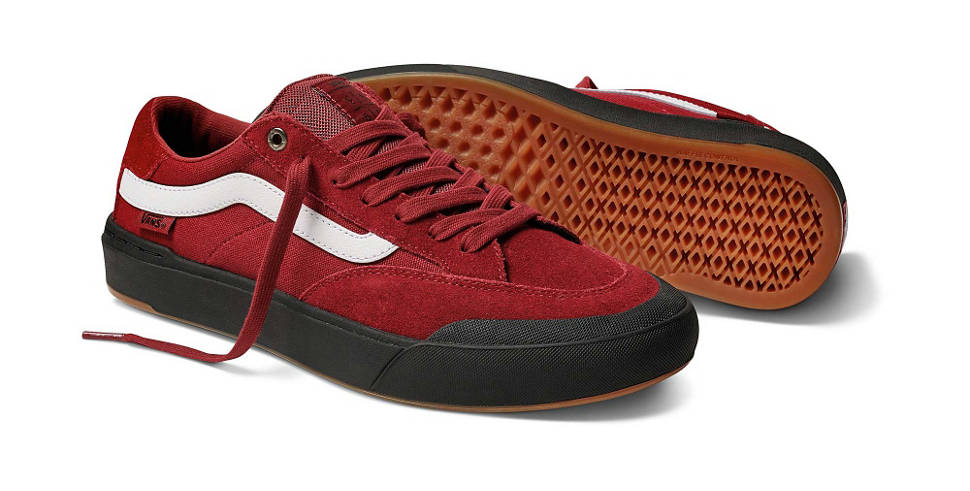 Probably the best feature of this shoe is the sole: the newly patented WaffleControl sole offers an iconic diamond pattern to provide stability and protection and to further optimize the superior grip Vans is known for. With three critical tenets at the forefront of its design—support, gripand boardfeel, the Berle Pro is perfect for its main purpose: skateboarding. Efficient in materials and engineered with an anatomical last, the Berle Pro also enhances cushioning with built-in contoured footbeds and cupsole-like support all around.The Berle Pro's additional features employ Vans' proven Duracap-reinforced uppers, new medial gum rubber enhancements on the toe and heel for extended durability, and Vans' LuxLiner for a snug overall fit.
Grab a pair for yourself online or in one of your Blue Tomato shops.