The Clothing industry contributes up to 10% of the pollution driving the climate crisis. Patagonia wants to change this. While most clothing brands produce their products as cheap as possible and encourage customers to buy new, Patagonia's sales strategy works the other way around. The clothes should not only last for years, but also be repairable in case of damage and last but not least, they should be recyclable. Neoprene wetsuits are very harmful to the environment during production. Since Patagonia also equips the surf scene, the brand has made it it's business to produce sustainable wetsuits.
Sustainable YULEX Wetsuits
In 2016 Patagonia switched to Yulex natural rubber for the production of wetsuits. The neoprene usually used for wetsuits is not renewable, and the manufacturing process is very energy-intensive. In recent years, some companies have used limestone as an alternative. That didn't make things much better, because limestone is also not a renewable raw material and its extraction and processing consumes enormous amounts of energy.
Since starting the production of wetsuits, Patagonia has been striving for a less environmentally harmful alternative. The answer is the neoprene free Yulex wetsuits. They replace a petroleum-based material with a plant-based material and perform just as well as conventional wetsuits. At the same time, they reduce CO2 emissions in the manufacturing process by up to 80%. Made from Rainforest Alliance certified materials, Patagonia mixes natural rubber with synthetic rubber. This increases UV resistance and meets the brand's stringent requirements for strength, stretch and durability for its wetsuits.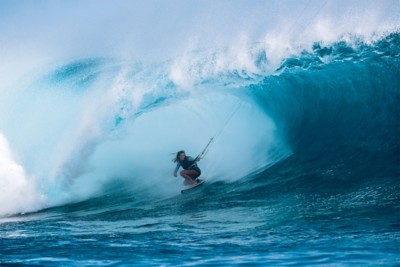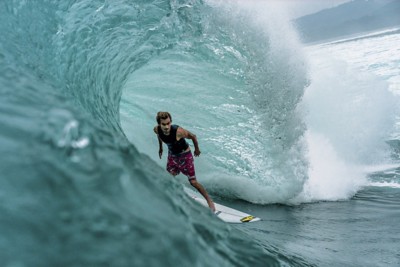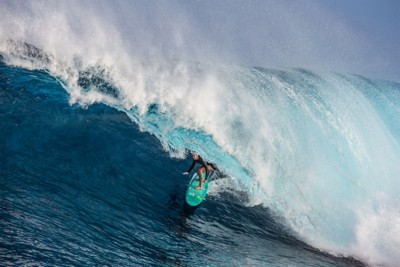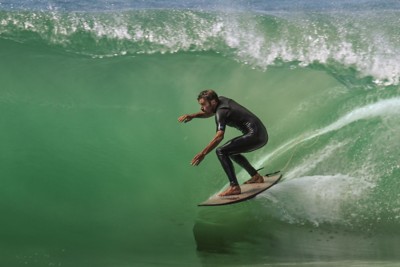 What does environmental responsibility mean for Patagonia?
Patagonia was founded in 1973 by Yvon Chouinard and is based in Ventura, California. The manufacturer of outdoor products has committed itself as a certified B Corp. (= companies committed to social value and ecological sustainability). All this to achieve their goals to save our planet. Their mission is to create the best product, minimise environmental impact, inspire other companies to follow this example and find solutions to the current ecological crisis.
The long-term use of their products is essential to Patagonia. With conscious consumption and the right care and repair of our clothes, we can make a significant change. According to the motto "repair instead of throwing away" the brand offers a lifetime product guarantee, repair instructions and repair workshops.
They organise for example the annual Worn-Wear-Tour where damaged winter sports clothing is repaired in popular ski resorts - no matter of which brand the clothes are.
Patagonia - Fair Trade
Patagonia - Fair Trade Label
Be as fair as possible to people working on your clothes.
60 million people are working in the clothing industry. These people are among the lowest-paid workers in the world. For Patagonia, Fair Trade is the first step towards a fair wage for all workers in all factories. The process is as follows: for every product with the Fair Trade Certified label, Patagonia pays a bonus to the manufacturer. These bonuses are then paid directly into a workers' fund. Here the workers can actively participate in the program and decide how the money is used. This enables them to better appreciate and understand the benefits. Currently, more than 66,000 workers receive improved working standards due to their cooperation with Patagonia.
Materials used: Organic Cotton
The beauty of organic cotton
To further minimize its ecological footprint, the brand has been using only organic cotton in its products since 1996. Instead of genetically modified seeds and synthetic pesticides, herbicides, defoliants or fertilizers, only natural products are used in organic cotton cultivation. This cultivation method promotes biodiversity, improves soil quality and on top it even uses less water. The production of organic cotton uses 45% less CO2 and 87% less water than conventional cotton.
Materials used: Recycled Polyester
Recycled polyester fibres, ready to reuse them
PET bottles are great to win recycled polyester fibres
Polyester is an essential fibre for making light, quick-drying materials for lycras or yoga leggings. 80% of the polyester used in this season's collection by Patagonia is recycled. From plastic bottles, unusable fabric remnants and discarded clothing, polyester fibres are made and processed into new clothing. Patagonia is continually working to replace the remaining 20% polyester with recycled materials.
Buying Patagonia products means investing in clothing and equipment that will last for years. For the brand, functionality and quality are the top priorities. High-quality materials and unique technologies guarantee maximum performance. In our shop, you will find a large selection of clothes from Patagonia as well as the Yulex wetsuits.
Find out more about Patagonia on their Instagram @patagoniaeurope.