The Winter Book 2019/20
Autumn is already around the corner and we're on pins and needles, waiting to finally shred the mountains again! Whether you're a powder fan or a freestyle pro, our Winter Book 2019/20 presents the latest equipment and the hottest styles for the cold season. What's new about this year's Winter Book is that we have combined the snowboard and freeski catalogues in one book. Because winter sports is our passion, whether sideways or on freeskis. Let yourself be carried away into Austria's snow-covered winter landscape and risk a glimpse behind the scenes.
Together with ten models, our two photographers Marcel Lämmerhirt and Sam Strauss and a filmer, our Blue Tomato product team started in March to photograph the new collection for the coming winter. On 275 pages, the best shots have been captured to keep you up-to-date with the latest trends in outerwear and everything that makes snowboard- and freeski-hearts beat faster.
We take you to winter wonderland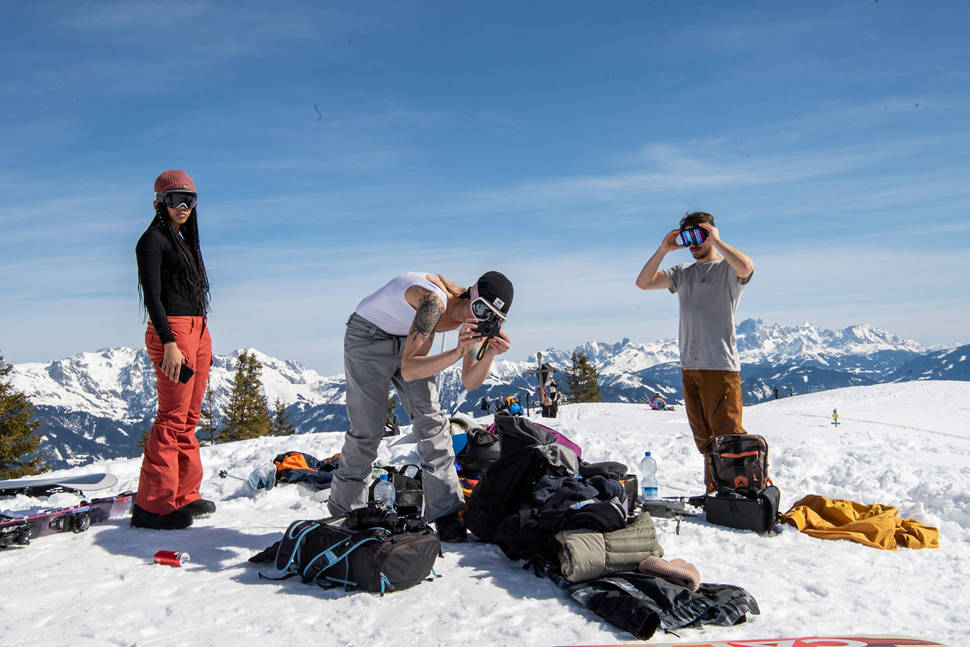 Shooting location for this year's Winter Book was once again the youth hostel at Hochkeilhaus. Our team lived here for two weeks together with 250 children and was reminded of good old times in a holiday camp atmopshere where everybody eats out of one pot and the nights are spent in bunk beds. Arrived on site, our team got caught red-handed by the weather conditions: snowbound at 1400m altitude, the shooting team had to fight their way through waist-high snow masses. Of course, these extreme conditions didn't stop the photographers and models, on the contrary, they managed to get some breathtaking shots in front of a dream scenery.
Actionshooting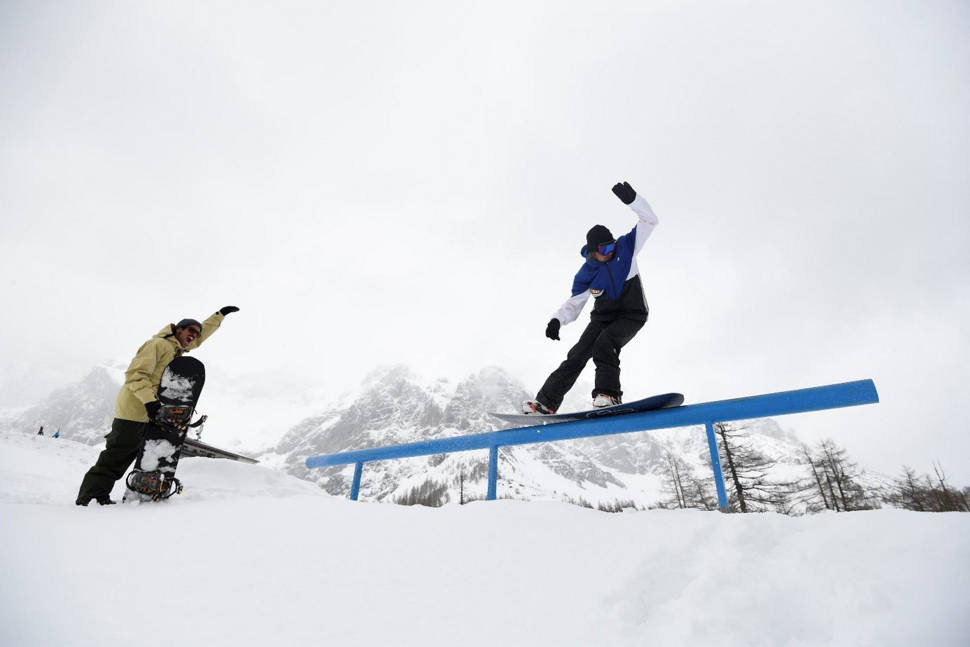 At the end of June, the team met again to shoot the remaining styles for the Winter Book. The perfect snow conditions this year played into our cards and all pictures could be taken in Obertauern, almost on the doorstep of our headquarters in Schladming. Of course we wanted to show you some action pics in the current Winter Book as well, so we paid our shop team rider and Blue Tomato model Michi Joschenak a visit in the snowpark he had prepared at Eagle Mountain. Two days of shooting and a lot of freestyle action later, all pictures were in the can.
Back in the office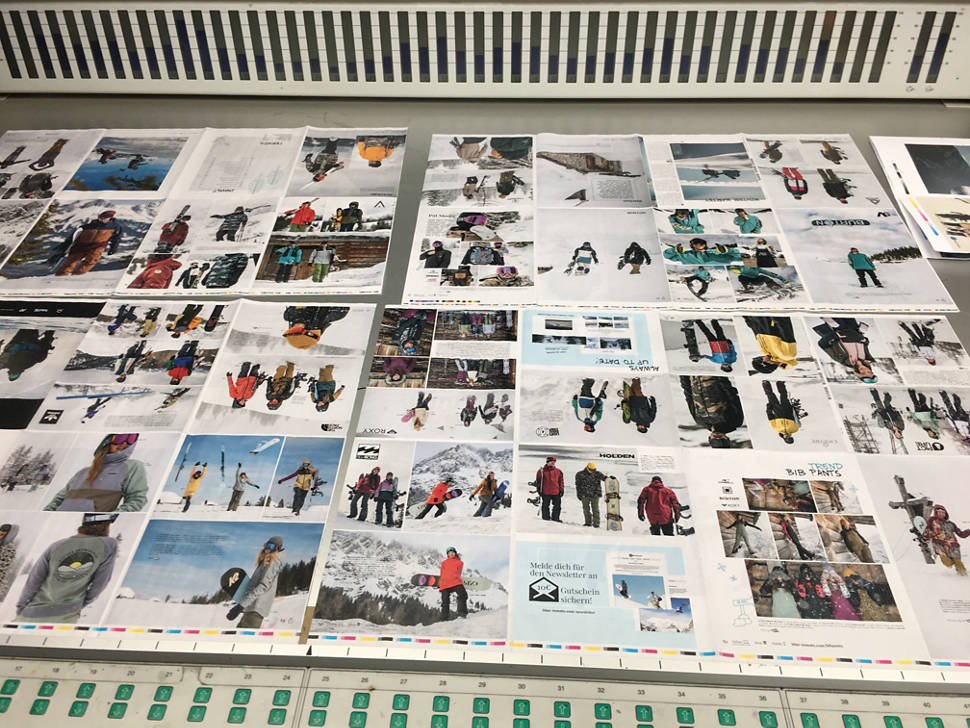 Arrived in our headquarter in Schladming the product team had to sight all the shots, because only the best make it into the Winter Book. But that's not all, as soon as the pictures were selected, our colleagues started working at full speed on writing editorial texts, providing all product information and editing the product pictures - to mention only a small part of the long to-do list. True to the motto your ride. our mission. we provide you product information and expert know-how on the products tested by us. Because shredding is not only our mission, it is our passion and of course we want to pass it on to you. Afterwards, all pages go through several correction loops until they can be translated into four more languages and finally result in the final version of the Winter Book.
After all the hard work, the waiting has come to an end: We are proud to present you the new Winter Book 2019/20, with all its hand-picked products and reading material for the days when you're not on the mountain. Browse or just click through and see for yourself what the upcoming season has to offer.
You can order your freshly printed Blue Tomato Winter Book 2019/20 for free right to your doorstep.
More impressions of the photoshooting