Save the date for a day full of sick tricks and first-class contest action in the Snowpark Kitzbühel. On February, 16th 2019 QParks Tour is gonna stop at the heart of the Kitzbüheler Alps. The legendary Sick Trick Tour Open is coming back to the as legendary Hanglalm. Europe's largest rookie contest series will unite riders from all over the continent! Save the date if you would like to compete with riders in the categories Groms, Women and Men.
You can register online or right at the contest-site. For a participation fee of 15€ you can be part of the freestyle-party and impress the judges with your skills! You have the chance to win some sick prizes and goodies from Blue Tomato, QParks, Snowpark Kitzbühel, Libtech, Amplifi and many more. What else? The best lines will be rewarded with some sweet price money for a total of 2.400€ in cash.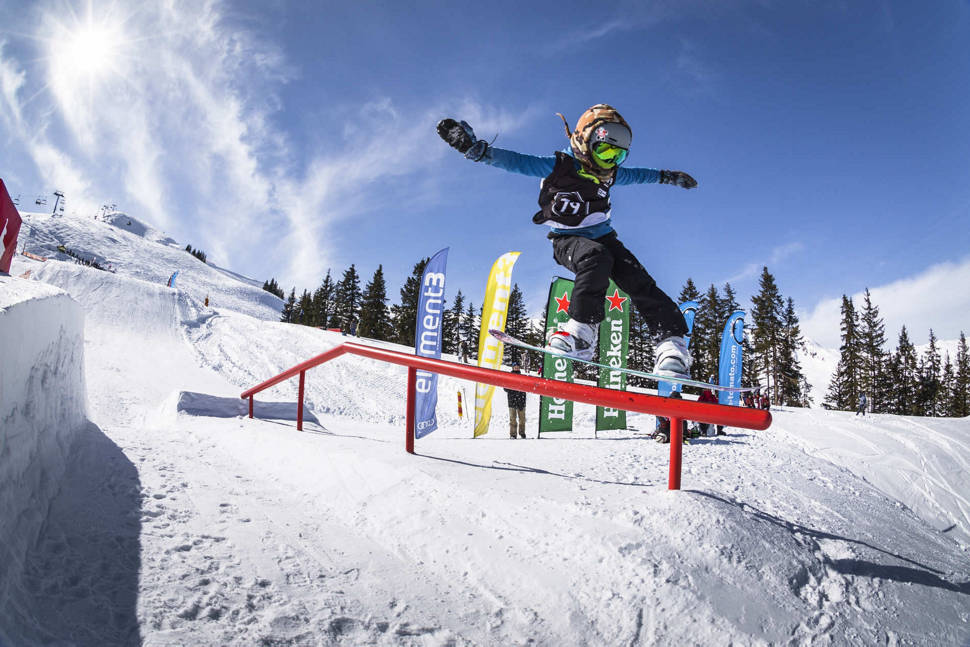 By the way, this season's Sick Trick Tour Open Kitzbühel will take place at the brand-new Advanced Area of the Snowpark Kitzbühel for the very first time! That means even more airtime and creative jibs –perfect conditions for a banger event.
You can also get points for the QParks Tour overall-ranking and safe your invitation to the big QParks Tour Finale. All snowboarders can collect points for the World Snowboard Points List, the World Rookie Rank and the Snowboard Austria Cup Tour. Freeskiers have the chance to get hot-selling points for the TSV-Cup, the Freeski Austria Tour as well as the K.S.C. Club Championships.
If you want to know what awaits you at the Sick trick Tour Open, check out the timetable:
Timetable:
08:30-10:00 Rider Registration Talstation Resterhöhe
09:00-10:15 Rider Registration & Training
10:15-10:30 Riders Meeting & Reshape
10:30-13:00 Qualification Runs
13:00-13:30 Break & Reshape
13:30-13:45 Riders Meeting
13:45-14:45 Final Runs
15:00 Prize Giving
If you want to know more about the Sick Trick Tour, have a look here.
Teaser
Here's what to expect:
Freeski Teaser
Snowboard Teaser
See you there!