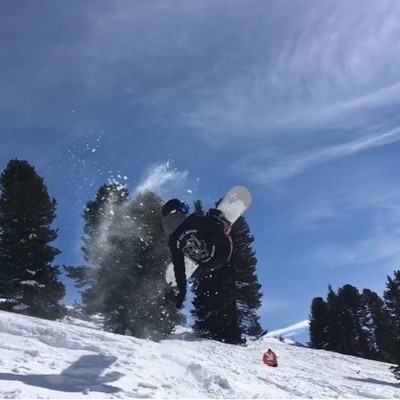 Staff Pick: Amazing bib with good waterproofing and fit.
of Stijn, Blue Tomato Shop Utrecht, Blue Tomato, 26-Nov-2019
I mainly chose this bib because 15K waterproofing is important for me, i mostly ride indoor in the dutch domes, but whenever i am out on a mountain and there is shoulder deep pow, i still want to keep it dry, and these pants do that for me just fine. The zip-tec helps with that a lot too. I have ridden this pair in the dutch domes, mostly jibbing and jumping. "I usually have a size S, and the same goes for this pair of pants, they are a bit of a wider fit, which i personally really like Indoor the snow is pretty consistent, but with my old 5k pants i'd get wet from time to time. So far with quite a few hours riding, i haven't had an issue yet. I also really like the amount of pockets the pants have, i can store quite a lot more in this Bib than in regular pants because of the belly pocket. The material is really comfortable and the pants don't get in the way in any way, even when doing crazy freestyle maneuvers. The vents near the knees are really nice too. I Personally really like the overall quality of the pants for the price you pay for it. It feels like a super premium high end pair of pants. I like the fact that even as a bib it has zip tech so i keep my back warm and dry. The pants are not the warmest out there, but that is one of the other reasons i went with this one, i can really fine-tune how warm i want to be by layering under it. Indoor and in spring i still want a waterproof pair of pants, but i don't want to get to hot. I would recommend this product to everyone who is looking for a bib with decent waterproofing and a good fit to shred all over the mountain or inside the domes. The pants fit great overall and hold a lot of stuff. Very little negative to say about it!"
About me:
Hi, I am Stijn and have worked at Blue Tomato for one year. I am a Snowboarder with over 9 years of experience, mainly riding Freestyle. I am 173 tall and I bought this product in size S .