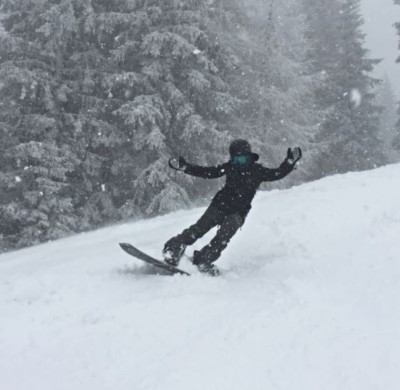 No other helmet fits as well as this one.
of Charlotte, Blue Tomato, 18-Jan-2019
This is already my second TSG helmet. I'm usually very really critical when buying snowboard helmets. There are a few things that are super important to me: goggle and beanie must fit underneath, and they must have a low profile. And most importantly: they should not look like a ski helmet. This helmet ticks all the boxes. It fits me super well and is so comfy. I love riding with it all day and it never gets heavy or bothers me. I am so happy with it!
About me:
Seit über 10 Jahren snowboarde ich und verbringe gut 30 - 45 Tage in der Saison auf dem Berg. Am liebsten ride ich natürlich durch unberührte Schneefelder, aber solche Tage sind leider nicht so häufig. Sonst bin ich meist auf Pisten unterwegs mit kleinen Abstechern in den Park. Ich gehe auch gern kleine Touren mit meinem Splitboard. Berge voller Touristen schrecken mich generell ab. :( Beim Snowboarden steht bei mir Nature und riding sideways im Vordergrund! Ich liebe es in der Natur zu sein. Größe: 166 cm, Gewicht: 51- 60 kg, Local Area: Ski Amadé.