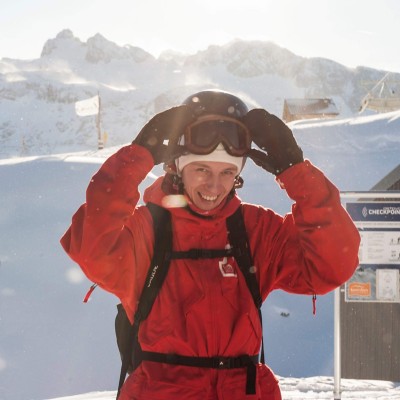 Quality split board from Season
of Antti, Online Marketing, Blue Tomato, 28 Nov 2023
I chose this product for the look and shape. This being my first personal splitboard, I wanted it to not only be functional, but also the please my eyes. I chose the 158, which in reality measures at 156 due to the cut off tail but it still has the same contact area as a 158 board would. I probably could've gone with a size bigger as well, but I am still happy with the 158, which I chose for better maneuverability while doing tree runs.

I've tested the board in the early season conditions and it did not disappoint. Cannot comment yet much on the float in deep snow though. The Karakoram clips are solid and switching from split to ride mode is easy and safe. I've heard that the previous years' models have had issues with fiberglass splinters when touring, but so far I have not had any issues with splintering or anything coming off the sidewall of the board so far.

All in all a quality splitboard from Season. The board feels solid under your feet despite the split and can hold edge well on harder snow. It's relatively light weight, not like carbonfiber light, but still and the skins from Season fit it extremely well. Would recommend to anyone looking for a splitboard from an alternative brand with sleek looks and quality build.
About me:
I am Antti and have worked at Blue Tomato for 3 years. I am a Snowboarder with over 22 years of experience, mainly riding Freeride. I am 183 tall and I bought this product in size 158 .