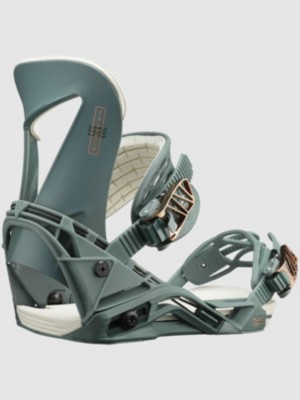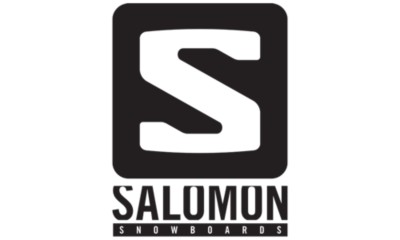 Salomon
Hologram 2022 Snowboard Bindings
£ 241.-
£ 267.78
You save 10 %
Delivery time

only 1 to 3 business days
Freestyle-oriented binding with Shadow Fit technology 
Part of the ShadowFit family, the Salomon Hologram is made specifically for riders who see the mountain through creative eyes and discover a freestyle element at every turn. You can adjust Micromax settings without any tools and it offers extra light straps and MP ratchets. ShadowFit technology fused with the asymmetrical highback provides comfort, feedback and performance. It seems almost too good to be true.

Highback
The asymmetrical Hologram Highback offers an ergonomic design, ultimate comfort and a perfect connection with your board. The integrated forward lean and highback rotation is maintained. It is pre-rotated 12° to give you a natural stance.

Baseplate
The three-piece ShadowFit baseplate features a uniquely flexible heel strap reinforced with Kevlar cables and an anatomical fit for intuitive movement without sacrificing performance. The result is an ultra-lightweight binding that will flex your whole set together. The baseplate is also made from a 45 % special blend of materials that are stiffer than plastic and more comfortable and durable than aluminum. In addition, there is a universal disk with integrated mounting system and an adjustable toe ramp to adjust the sole length of your boot perfectly to the baseplate. The inclined footbed provides a comfortable stance in the binding and has less impact on your knees. 
 
Straps
The Shadow Strap reduces weight, provides more comfort and increases precision. The Locked-Up toe strap offers ultimate support with little weight. With the quick and precise MicroMax fine adjustment, you can centre the straps on the boot for maximum comfort and support. The aluminum buckles with 3-axis geometry come in a special shape and offer easy, fast and powerful closing and super soft opening. The High Performance MP ratchets come with all Shadow Fit bindings. A better closing mechanism, less wear, more power and precision with every click.


Attributes
Article number:

655972

Riding Style:

Freestyle

Riding Level:

Stiffness:

5

Flex:

medium

For:

Women

Compatibility:

Standard Inserts
The Channel®

Features:

Toe ramp
Highback rotation
Toe strap

Entry Mode:

Straps
Features
Shadow Fit baseplate
Kevlar cable
45 % composite material
Adjustable toe ramp
Universal Disc
IMS (integrated mounting system)
Hologram highback
Optivibe damping
Shadow Strap ankle strap
Lock Up toe strap
Micro Max strap adjustment
Aluminium buckles 
MP ratchets
Women-specific hiring options 
About Salomon
Salomon began their journey in the French Alps in 1947 and their values have stayed the same since day 1: "Curious, playful and optimistic but focused, dedicated and passionate all the same." As one of the backbones of the ski and snowboard industry, Salmon strive to connect people with nature in a playful yet progressive way, much in the same way as we do.