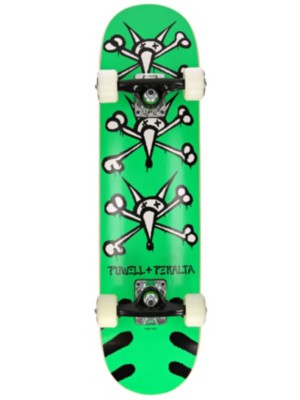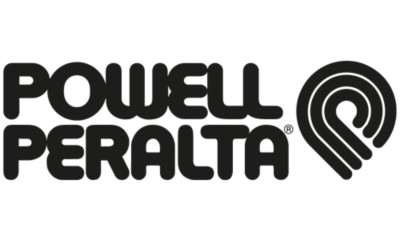 Powell Peralta
Vato Rats Mini 7.0" Complete
Optimally adapted to the needs of children and adolescents.
Skateboard Colour Disclaimer
The actual colours may vary from the product images.
Some skateboard decks have different dyed veneers or bottom colours to what is shown.
Attributes
Low concave for stability
Article number:

641919

Gender:

Material Specification:

100 % Birkenholz

Width:

17.8 cm

Length (inch):

28 inch

Length (cm):

71.1 cm

1 inch = 2,54 cm

Skateboard Features:

Standard Popsicle shape

Wheelbase:

11.5 inch

Distance between front and rear truck. 1 inch = 2,54 cm

Truck Width:

7.1 inch

The outer width of the truck incl. the pin that holds the wheels. The truck width should approx. match the deck width. 1 inch = 2,54 cm

Hanger Width:

4.5 inch

Width of the main part of the truck, without the pins. 1 inch = 2,54 cm

Wheel Size:

53 mm

Hardness Wheels:

90A

Usually from 75A (soft - silent, grip) to 101A (hard - fast, technical)
Features
Powell Peralta skateboard
239 Mini deck shape
Vato Rats Series
Craig Stecyk design
Optimal for children and teenage skaters
Nose: 6.3"
Tail: 6"
About Powell Peralta
Revolutionizing the skateboard industry with uterine wheels wasn't enough for power-duo Powell Peralta. With high quality decks, awesome graphics and a huge beating heart for skateboarding and everything that surrounds it, they are a constant favorite on the market. Beginners, pros and everyone in-between are sure to find something to their linking.