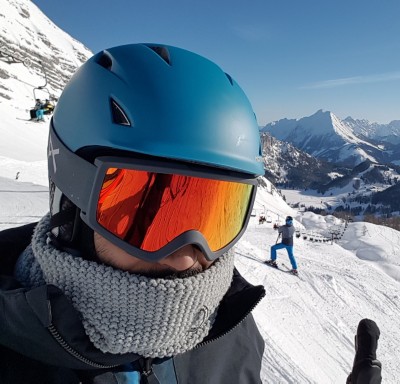 Comfort for the whole day!
of Antonio, Blue Tomato, 21-Jan-2019
Used on slopes and park, this helmet fits really good on your head thanks to the useful rts fit system, i feel really sure also in risky situations. The design is really clean and simple, the weight of the helmet is definetely its strong point, furthermore the air channel system works pretty well and gives you refreshing moments with just a click. Good choice for riders who want to live the whole day on the snow and not give up safety and lightness.
About me:
Seit über 19 Jahren fahre ich Ski und verbringe gut 20 Tage in der Saison auf dem Berg. Meistens bin ich dann auf der Piste unterwegs. Ich liebe den Speed und das Adrenalin das man beim Ski fahren spürt :) Größe: 170cm, Gewicht: 61 - 70kg, Local Area: Höss.