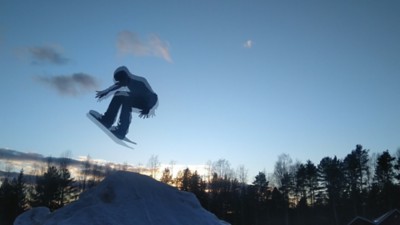 Great board feel for a cupsole shoe
of Jussi, Blue Tomato Shop Helsinki, Blue Tomato, 5 Sep 2022
I chose this product because I have had good durability with Etnies Michelin outsoles. This shoe fits true to size, I almost always use size 27 cm / 42 EU but for this product I think 26,5 cm / 41.5 EU could've been good as well. My foot is some 26,8 cm in size and little bit wide, so this shoe works for wider feet.

This shoe has such a great grip that I instantly learned easier nollie tricks such as nollie heelflips. They do rip pretty easily from the stiches on the toe however. I fixed it with black shoe goo. They have a very very good flick for my type of flatground skater. They also make me want to skate longer because of impact protection. I just really wished the toecap was more durable, similar to Etnies Maranas rather than Nike dunks.

It is still my favourite Etnies shoe that they make. It skates great. Try a pair in a shop, or order a smaller size if you have narrow feet would be my opinion. Go skate!
About me:
Hi, I am Jussi and have worked at Blue Tomato for 2 years. I am a Skateboarder with over 9 years of experience, mainly riding Street & Park. I am 180 tall and I bought this product in size 42 EU / US 9 / 27 cm .