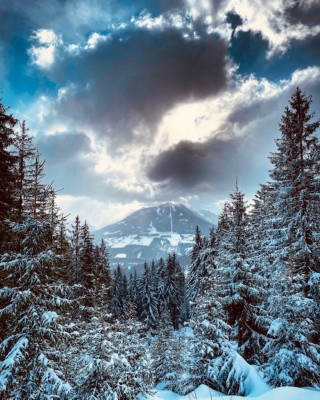 Staff Pick: Great goggles for all weather!
of Lorraine, Buying & Planning, Blue Tomato, 10-Feb-2020
I bought these goggles because I really liked the design and hoped I can use them in really nice and really bad weather because you get two lenses with it, one for sunny conditions and one for foggy conditions. I have been using the goggle now for two weeks and am really happy with them. The lense for sunny weather I've been using the most and it is really great for sunny days. I even did a glacier crossing with it when it was very sunny and the sight was great, the light was perfectly reduced through the lense. Also if you have to pass some bits with a bit more shadow you can actually still see a lot of depth. The lense is pretty easy to change, the spare lense is orange and gives good sight when it is very cloudy. There is a silicon layer under the strap which ensures the goggle stays where you want. The only minus point for me personally is that the goggle doesn't fit perfect under my helmet - I really have to put a lot precision in it to not have too many gaps between the goggle and the helmet which is a bit inconvenient. But I can imagine with a different helmet this is not a problem. Cool design and perfect to use in all weather, for extreme sunny days as well as extreme cloudy days.
About me:
Hi, I am Lorraine and have worked at Blue Tomato for 3 years. I am a Skier with over 12 years of experience, mainly riding All-Mountain. I am 163 tall and I bought this product in size One Size .